Viacom18 to Stream IPL for Free - Top Indian Market Updates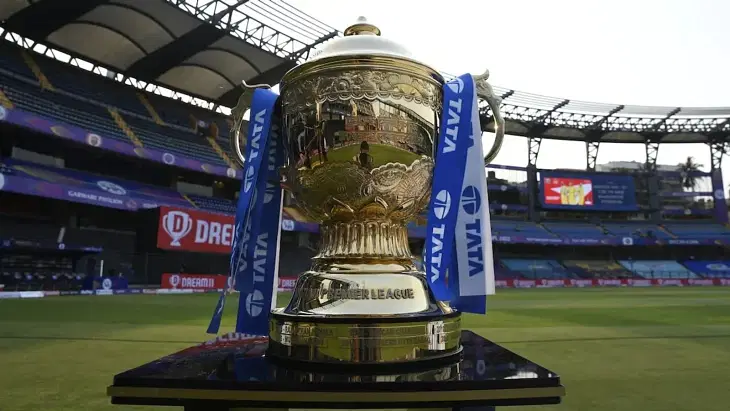 Here are some of the major updates that could move the markets tomorrow:
Viacom18 to stream IPL for free after paying $2.7 billion
Viacom18 will stream Indian Premier League cricket games for free using its exclusive rights to one of the world's most-watched sporting events. Viacom18 Media Pvt., the joint venture between Paramount Global and Mukesh Ambani's Reliance Industries Ltd., licensed the IPL streaming rights last year for $2.7 billion (~₹23,700 crore). The company's executives have estimated that an audience of over 55 crore will watch the weeks-long IPL games.
Read more here.
Biocon raises $129 million from Kotak to fund biosimilars deal
Kotak Mahindra Group's asset management arm is set to invest $129 million (₹1,070 crore) in Biocon Ltd to help it fund its acquisition of Viatris Inc's biosimilars business. Biocon Biologics completed the $3.34-billion acquisition of U.S.-based Viatris's biosimilars business in late November. At the time, the company paid $2 billion in cash to Viatris and issued convertible preference shares worth $1 billion to fund the deal.
Read more here.
Patel Engineering bags projects worth Rs 1,026 crore
Patel Engineering has bagged a water tunnel and an irrigation project totalling Rs 1,026 crore in Maharashtra and Karnataka. With the latest contract, the company's total order book has increased to Rs 18,600 crore. The first project includes the design and construction of a long treated water tunnel in Raigad district of Maharashtra.
Read more here.
Adani firm repays Rs 1,500 cr to SBI Mutual Fund, Aditya Birla Sun Life
Adani Group paid Rs 1,000 crore to SBI Mutual Fund and Rs 500 crore to Aditya Birla Sun Life Mutual Fund on commercial papers that matured on Monday. SBI MF had an exposure of around Rs 1,000 crore to Adani Group, which has been repaid on maturity. With this payment, SBI MF has no further exposure to the Adani Group.
Read more here.
HDFC Bank signs deal with Lulu Exchange to enhance cross-border payments
HDFC Bank and UAE-based Lulu Exchange have signed a Memorandum of Understanding (MoU) to strengthen cross-border payments between India and the Gulf Cooperation Council (GCC) region. As Phase 1 of the partnership, it launched a digital inward remittance service called 'RemitNow2India'. This will allow resident individuals of UAE to send money to any bank account in India via IMPS and NEFT through HDFC's digital banking channels
Read more here.
Bankruptcy court admits Zee Entertainment under the insolvency resolution process
The Mumbai bench of the National Company Law Tribunal (NCLT) admitted Zee Entertainment Enterprises Ltd. (ZEEL) and Siti Network Ltd under the Corporate Insolvency Resolution Process (CIRP). The development is likely to cause issues with ZEEL's merger with Culver Max Entertainment (Sony). IndusInd Bank had approached the tribunal against ZEEL seeking payment of default of over Rs 89 crore.
Read more here.
Wipro freshers' salary cut: IT union NITES files complaint with labour ministry
Pune-based labour union Nascent Information Technology Employees Senate (NITES) has filed a complaint against Wipro Ltd with the central labour ministry alleging "unethical reduction" in salary offers of more than 4,000 candidates. The offer has been made to all 'Velocity' graduates of the 2022-23 batch. 'Velocity' is a skilling and training program undertaken by Wipro Elite candidates (₹3.5 LPA) to be eligible for the Turbo package (₹6.5 LPA) after they go through some skill upgradation courses.
Read more here.
SBI allows BHIM-based real-time payment with Singapore
State Bank of India announced a partnership with PayNow, the online payment system of Singapore for cross-border payments. The facility is offered through SBI's BHIM SBIPay mobile application and the linkage will allow fund transfers from India to Singapore through registered mobile numbers and from Singapore to India using the UPI ID. The inward bilateral remittance between the two countries was around $949 million in 2021.
Read more here.
FDI equity inflows decline 15% to $36.75 billion in Apr-Dec FY23
Foreign direct investment (FDI) into India declined by 15% YoY to $36.75 billion during the April-December of FY23, according to the latest Department for Promotion of Industry and Internal Trade data. The computer software and hardware sector attracted the highest inflows of $8 billion during the same period. Singapore emerged as the top investor with a $13 billion FDI.
Read more here.
Post your comment
No comments to display