Vi Lost 25 Lakh Subscribers in Dec - Top Indian Market Updates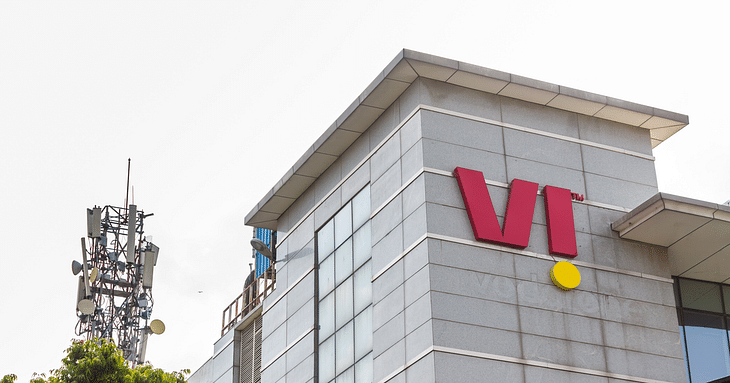 Here are some of the major updates that could move the markets tomorrow:
Vodafone Idea loses nearly 25 lakh subscribers in Dec: TRAI
Vodafone Idea (Vi) lost nearly 24.7 lakh subscribers in December 2022, as per the latest official data released by the Telecom Regulatory Authority of India (TRAI). Reliance Jio gained 17.08 lakh subscribers in the same period, while Bharti Airtel gained 15.26 lakh subscribers.
Meanwhile, Vi reported a net loss of ₹7,990 crore for the quarter ended December (Q3 FY23). It posted a net loss of ₹7,595.5 crore in Q2.
Read more here.
Nestle India Q4 Results: Net profit rises 66% YoY to ₹628 crore
Nestle India reported a 66% YoY increase in net profit to ₹628 crore for the quarter ended December (Q4 CY22). The company follows the Jan-Dec financial year cycle. Its revenue from operations rose 14% YoY to ₹4,257 crore during the same period. EBITDA stood at ₹973 crore in Q4, up 14% YoY. The FMCG major's board has declared an interim dividend of ₹75 per share.
Read more here.
Ambuja Cements declared as preferred bidder for Uskalvagu limestone block
Ambuja Cements Ltd has been declared as the 'preferred bidder' for the Uskalvagu limestone block in Odisha. An e-auction was conducted by the Odisha government for the block. It is spread over an area of 547 hectares with an estimated limestone resource of about 141 million tonnes.
Read more here.
Tata Steel signs MoU with CBRI for sustainable mining solutions
Tata Steel and Central Building Research Institute (CBRI) signed a Memorandum of Understanding (MoU) to collaborate on research, academic growth, and sustainable solutions in mining. CBRI will provide scientific inputs to Tata Steel on slope stability analysis & control measures in mining areas and sustainable green housing technologies for the rehabilitation and resettlement of families in mining areas.
Read more here.
Adani Group denies reports of hiring Grant Thornton for audits
Adani Enterprises issued a clarification on reports of appointing Grant Thornton for audits after the Hindenburg crisis. The flagship company of Adani Group termed it as a market rumour. Media reports suggested that the group had appointed accountancy firm Grant Thornton for an independent audit of a few of its companies to come clean after the allegations brought out by the US short-seller Hindenburg Research and to assure investors and regulators.
Read more here.
Adani Power's ₹7,000 crore deal to buy DB Power assets fails
Adani Power's initial pact to acquire the thermal power assets of DB Power has expired, causing the ₹7,017-crore deal to fall through. In August 2022, the Adani group company informed the stock exchanges that it had agreed to buy the assets of DB Power Ltd. DB Power owns and runs a 2x600 MW thermal power plant in Janjgir Champa district of Chhattisgarh.
Read more here.
HAL gets approval from DGCA for indigenously developed black boxes
Hindustan Aeronautics Ltd (HAL) has received the Indian Technical Standard Order (ITSO) authorisation from the Directorate General of Civil Aviation (DGCA) for its indigenously developed Cockpit Voice Recorder (CVR) and Flight Data Recorder (FDR). CVR and FDR are popularly known as 'black boxes'. They are used to record critical flight parameters and audio environments in a crash-proof memory.
In other news, HAL has sealed a contract with the Argentinian Air Force for the supply of helicopter spares and engine repair services.
Read more here.
Siemens unveils first industry-ready 5G routers in India
Siemens Ltd announced the launch of its private industrial 5G router, a critical component for the manufacturing industry in its digital transformation journey. If there is no available 5G network, the device switches automatically to 4G or 3G networks. The applications on private industrial 5G offer long-term benefits to the intra-logistics, autonomous machines, remote diagnostics, augmented reality, and mobile equipment segments.
Read more here.
Paytm completes ₹850 crore share buyback within 3 months of launch
One97 Communications (Paytm) has completed the buyback of shares via the open market within three months of announcing it. The stock price remained well below the buyback price announced by the company, which allowed for a smooth purchase of the shares through the open market. On December 13, Paytm's parent announced that it would buy back shares worth ₹850 crore at ₹810 per share through the open market.
Read more here.
Akme Fintrade files IPO papers with SEBI
Non-banking financial company (NBFC) Akme Fintrade (India) Ltd has filed the Draft Red Herring Prospectus (DRHP) with the Securities & Exchange Board of India (SEBI) to raise funds through an Initial Public Offering (IPO). The IPO includes the fresh issuance of 1.1 crore equity shares. Akme Fintrade is primarily engaged in providing rural and semi-urban-centric lending solutions to customers in Rajasthan, Maharashtra, Madhya Pradesh, and Gujarat.
Read more here.
Post your comment
No comments to display