Vi Defers Rs 8,837 crore AGR Dues Payment - Top Indian Market Updates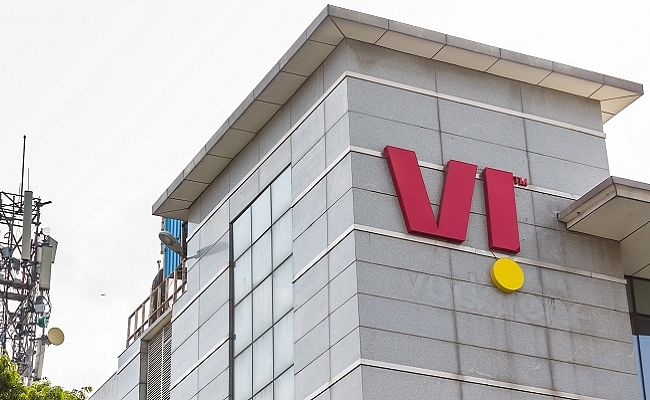 Here are some of the major updates that could move the markets tomorrow:
Vodafone Idea defers Rs 8,837 crore AGR dues payment
Vodafone Idea Ltd's (VIL) board has decided to defer payment of additional adjusted gross revenues (AGR) of Rs 8,837 crore dues by four years. On June 15, the Department of Telecommunications (DoT) had raised AGR demand for additional two financial years beyond 2016-17, which were not covered under the Supreme Court order on the statutory dues. The DoT letter also offers VIL an option for equity conversion of interest dues upfront for these AGR-related dues.
Read more here.
Tata Steel plans low CO2 steel-making technologies in UK, Netherlands
Tata Steel Ltd is working on a plan for transition to low carbon technologies for making steel in the UK and the Netherlands. Both Tata Steel UK and Tata Steel Netherlands have been developing detailed plans for transition to low CO2 technologies. It is in line with the parent company's goal to produce CO2-neutral steel by 2050 in Europe.
Read more here.
L&T's hydrocarbon business secures large contracts
L&T Energy Hydrocarbon (LTEH) has secured three offshore packages (in the range of Rs 2,500-5,00) crore) from an overseas client. The orders consist of the engineering, construction, and installation of various new offshore jacket structures. LTEH offers integrated design-to-build solutions across the hydrocarbon sector to domestic and international customers.
Read more here.
Macrotech Developers enters Bengaluru; eyes Rs 1,200 crore sales from first housing project
Macrotech Developers Ltd announced its entry into the Bengaluru market. It has formed a joint venture to develop its first housing project with an estimated sales booking value of Rs 1,200 crore. The realty firm will acquire 100% equity of G Corp Homes to make its foray into the Bengaluru market. Macrotech Developers markets its properties under the Lodha brand.
Read more here.
Indian media, entertainment industry likely to touch Rs 4.30 lakh cr by 2026: PwC report
As per a report by global consultancy firm PwC, the Indian media and entertainment industry is expected to grow at a CAGR of 8.8% and reach Rs 4.30 lakh crore by 2026. The growth would be paced by digital media and advertising through deeper penetration of the internet and mobile devices in the domestic market. TV advertising is expected to reach over Rs 43,000 crore by 2026.
Read more here.
Glenmark Pharma says USFDA issues Form 483 observations for co's formulation facility
The US Food & Drug Administration (USFDA) has issued Form 483 with six observations to Glenmark Pharma's formulation manufacturing facility in Baddi, Himachal Pradesh. The facility caters to the production of oral solids, liquid orals, and external preparations like lotions, creams, and respiratory segment products. The pharma company said it is committed to undertaking all necessary steps to address USFDA's observations at the earliest.
Read more here.
RBI taps HDFC, ICICI, SBI for blockchain-based trade financing project
The Reserve Bank of India (RBI) is engaging with HDFC Bank, ICICI Bank, State Bank of India, and dozen other top lenders to run a blockchain-based pilot project centered on trade financing. The project could help prevent loan frauds by fugitive borrowers (like Nirav Modi and Mehul Choksi) that found loopholes in the system to siphon off thousands of crores. Belgium-based SettleMint, US-based Corda Technologies, and IBM would provide technical support for the project.
Read more here.
Aditya Birla Sun Life AMC partners BentallGreenOak
Aditya Birla Sun Life AMC Ltd and BentallGreenOak are planning to raise ~Rs 1,000 crore through their joint platform for structured credit investments in India. The funds will be used to invest in real estate projects in key property markets, including metro cities. BentallGreenOak is a global real estate investment management advisor based in Toronto, Canada.
Read more here.
Tata Nexon EV catches fire in Mumbai; automaker initiates probe
Tata Motors Ltd is investigating the root cause behind a Nexon EV electric car that caught fire in the suburb of Vasai, Mumbai. This was the first instance of an EV made by the automaker going up in flames. Tata Motors has sold more than 30,000 EVs so far, which have cumulatively covered over 100 million kilometres across India over the past four years.
Read more here.
Post your comment
No comments to display