Vauld Proposes to Set Up Committee of Creditors - Top Crypto Updates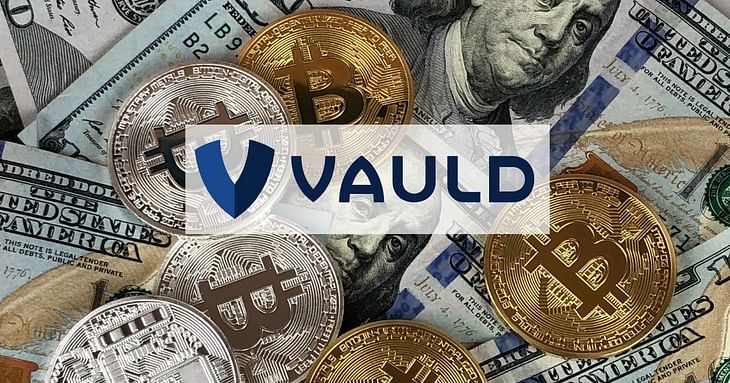 Vauld proposes to set up Committee of Creditors
Crypto lending platform Vauld reached out to its customers seeking their interest to be a part of a proposed Committee of Creditors (CoC) to whom it owes money. In an e-mail sent out on August 31 to its customers, the company responded to concerns of creditors planning to seek legal representation and withdrawal of allowances during Vauld's ongoing restructuring process.
Over the last two months, Vauld has halted withdrawals and suspended operations due to financial troubles.
Crypto prices today: Bitcoin falls 1.7%, ETH down 2.9%
Bitcoin is currently trading at $19,940.82, a decline of 1.7% over the previous day. Ethereum is down 2.89% over the last 24 hours to $1,542.94. Solana fell 3.98% to $31.04, while Cardano is trading lower by 2.7% at $0.446. Avalanche (AVAX) has fallen by 3.6% to $18.94. The global crypto market cap stands at $972.06 billion, a 1.8% decline over the previous day.
California crypto licensing bill awaits Governor's signature
California Governor Gavin Newsom is set to sign a recently passed bill that would require digital asset exchanges and other crypto companies to obtain a license to operate in the state. The Digital Financial Assets Law is also known as California's "BitLicense". The proposed law aims to foster responsible innovation by licensing and regulating the activities of crypto exchanges.
Bitcoin mining difficulty spikes
According to BTC.com, the mining difficulty for Bitcoin (the world's biggest crypto) jumped by 9.26% over the last two weeks. The Bitcoin network's mining difficulty is at the highest level since January. Mining difficulty refers to the level of complexity involved in the mathematical process behind mining. Miners need to solve complex equations to produce a valid block that can be added to the blockchain. 
Paraguay's President vetoes crypto mining law
Paraguay's president, Mario Abdo Benítez, vetoed a bill that would have regulated various digital asset activities, including the commercialization of crypto mining in the country. The primary reason behind the president's decision against the bill was that crypto mining uses high amounts of energy but brings relatively low employment benefits. 
Post your comment
No comments to display