US Rallies! Can NIFTY Sustain the Gap-up? Share Market Today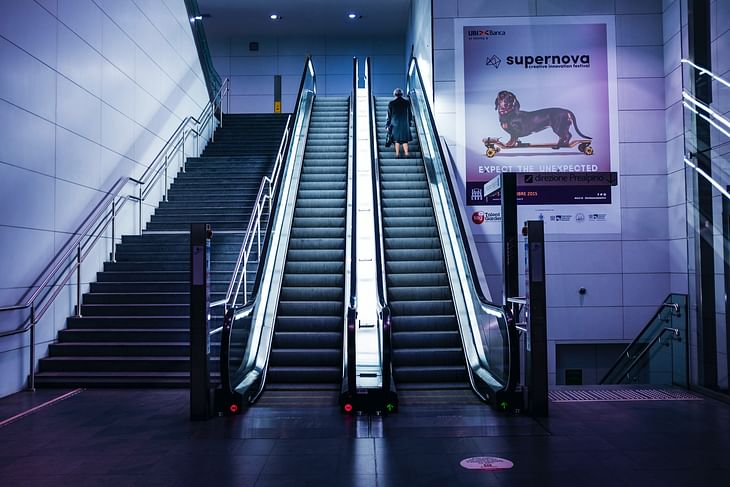 Here are some of the major updates that could move the markets today:

Stocks
Reliance Jio cemented its lead in the market as it gained over 31 lakh mobile subscribers in May, according to the Trai data. Bharti Airtel added 10.27 lakh subscribers in May and Reliance Jio gained 31.11 lakh wireless subscribers. Debt-ridden Vodafone Idea lost 7.59 lakh wireless subscribers.
Hindustan Unilever reported a 13.85 per cent rise in its consolidated net profit to Rs 2,391 crore for the first quarter ended June 30, mainly driven by higher product prices. The company had posted a net profit of Rs 2,100 crore in the April-June quarter of the previous fiscal.
HDFC Life reported 21 per cent rise in net profit at Rs 365 crore for June quarter 2022-23 buoyed by topline growth along with higher renewal ratio. Total premium rose 23 per cent to Rs 9,396 crore during the quarter from Rs 7,656 crore a year ago, adding the first-year premium income rose 27 per cent to Rs 4,776 crore.
Vedanta said that its board has approved the second interim dividend of Rs 19.50 per equity share for the current financial year. The total payout would amount to Rs 7,250 crore. The record date for the purpose of payment of dividend is July 27. The interim dividend will be paid within stipulated timelines as prescribed under law.
Canara Bank: The state owned lender said it has raised Rs 2,000 crore by issuing Basel III compliant additional tier I bonds this month. The bank came out with the issuance of Rs 2,000 crore of additional tier-I bonds on July 15, 2022.
L&T Finance Holdings reported a 47 per cent rise in net profit at Rs 261 crore for the quarter ended June 2022 on the back of its highest-ever quarterly retail disbursements. The non-banking financial company had posted a net profit of Rs 177 crore in the quarter ended June 2021.
What to Expect?
NIFTY opened with a gap-down against the expectations at the previous day close but rallied thereafter. The open was at 16,205 and the index faced resistance at 16,320. NIFTY closed at 16,341, up by 62 points or 0.38%.
BANK NIFTY opened with a gap-down at 35,154 and moved higher. There was a stiff resistance at 35,630 but the index managed to move higher towards the end and the index closed at 35,720, up by 362 points or 1.02%.
IT closed flat.
The US markets and the European markets rallied and closed well in the green.
The Asian markets are trading well in the green. The U.S. Futures and the European futures are trading higher.
SGX NIFTY is trading at 16,540 indicating a gap-up opening.
NIFTY has supports at 16,270, 16,200, 16,145 and 16,050. We can expect resistances at 16,485, 16,550, 16,600 and 16,660.
BANK NIFTY has supports at 35,440, 35,100 and 34,820. Resistances are at 35,840, 36,000 and 36,500.
NIFTY has the highest call OI build-up at 16,600. The highest put OI build-up is at 16,200.
BANK NIFTY has the highest call OI build-up at 36,000 and the largest put OI build-up is at 35,000.
Foreign Institutional Investors net bought shares worth Rs 1000 crores. Domestic Institutional Investors net sold shares worth Rs 100 crores.
INDIA VIX is at 17.2.
FII turned net buyers yesterday. Let us see if they buy in the coming days as well.
The US markets have broken a major level of resistance and resulted in a W pattern. This can lead to a major up-move. Even the futures are trading higher after a fantastic rally as Netflix is trading higher.
Eurozone inflation came out at 8.6% and this is in line with the estimates. As a result, there was no negativity in the European markets and they rallied.
The positivity in the global markets would mean that NIFTY will open above 16,500 probably. Let us see if the index can stay above 16,500.
Windfall tax has been reduced and this can add positivity to the market leader Reliance. Remember that Reliance had fallen by 7% when the tax was introduced.
I will be watching 16,370 on the downside and 16,600 on the upside.
Follow us on the marketfeed app's Live Feed section to get real-time updates from the market. All the best for the day!
Post your comment
No comments to display