Unbelievable! Nifty Gains 240 pts; Still no Clear Direction Clues  - Post-Market Analysis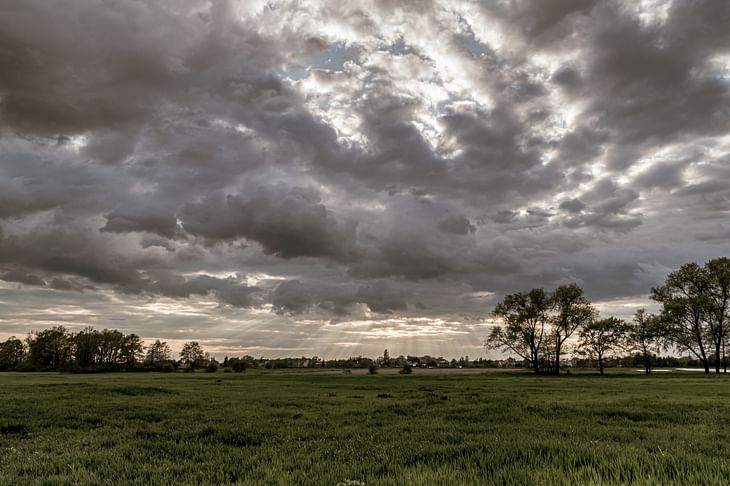 NIFTY opened the day at 17,952 with a gap-up of 93 pts. The index moved up continuously till noon and reached the 18,130-150 resistance zone. It couldn't break the region and moved down to take support from 18,000. Nifty closed the day at 18,101, up by 241 points or 1.35%.
BANK NIFTY started the day at 42,404 with a gap-up of 216 pts. The index was confused after the opening, but later it moved 500+ pts to the day high. Bank Nifty closed the day at 42,528, up by 393 pts or 0.93%.
FIN NIFTY started the day at 18,687 with a gap-up of 83 pts. The index couldn't break the 18,800 level and moved down. But the 18,600 again acted as support. Fin Nifty closed the day at 18,731, up by 127 pts or 0.69%.
All the indices closed in the green today. Nifty Bank (+0.93%), Nifty Auto (+1.2%), Nifty IT (+2.8%), Nifty Metal (+1.4%), and Nifty PSU Bank (+1.1%) gained well.
Major Asian Markets are closed well in the green. European markets are trading flat.
Today's Moves
M&M (+3.5%) today introduced the all-new Thar 2WD in the Indian market and closed as the Nifty 50 Top Gainer.
Titan (-2.1%) closed as the Nifty 50 Top Loser as it failed to impress investors after Q2 business updates.
TCS (+3.3%) gained ahead of quarterly results today. Other IT stocks- Persistent (+3.7%), HCL Tech (+3.3%), Coforge (+2.9%), TechM (+2.9%), Wipro (+2.5%) and Infy (+2.4%) also moved up.
Oil explorer- Reliance (+2.3%) ended in the green tracking the recovery in crude oil prices.

PVR (+2.1%) opened 3 new multiplexes in Jaipur, Bengaluru, and Gurugram with a total of 19 screens.
Tata Steel (+1.6%) JSW Steel (+1.9%), Kalyan Jewellers (+4%), and Shriram Fiance (+1.5%) closed with gains after business updates.
Vodafone Idea (-5%) hit a 52-week low on reports saying that lenders such as SBI are not in favor of granting additional loans.
Ashoka Buildcon (+3.1%) closed with gains after securing a project worth Rs 2161 crore from NHAI.
Markets Ahead
Completely unexpected recovery!
5 mins, daily candle, 1 hour.. different time frame candles of the last three trading days were indicating weakness in the market.
Some buying was expected this week. But on Friday Nifty closed below 18,000,17,960 and 17,900 supports. And today, Nifty is back above all these levels and is testing the 18,130-150 resistance zone. Completely unbelievable. 
With my experience, I can say that these types of markets would have more momentum and are very tricky. So trade accordingly. 
If Nifty consolidates around 17,800 for a few more days, it will be easier to recover. Try to analyze volumes in Nifty to get a better idea.
TCS results will be out today and it triggered other IT stocks also. Are we seeing a results rally in the IT sector?  For that to happen Nifty IOT should clear 28,700-29,100 regions. 
Do you need any more content in post-market analysis? Feel free to share your ideas in the comment section below. Or you can write your views to rohit.satheesan@marketfeed.com.
Post your comment
No comments to display