UltraTech Cement's Profit Falls 36% YoY to Rs 1,666 crore - Top Indian Market Updates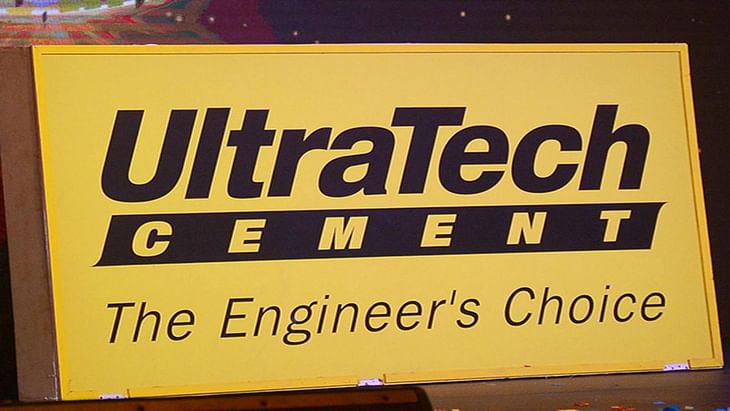 Here are some of the major updates that could move the markets on Tuesday:
UltraTech Cement Q4 Results: Profit falls 36% YoY to Rs 1,666 crore
UltraTech Cement reported a 36% YoY fall in net profit to Rs 1,666 crore for Q4 FY23. However, its revenue from operations rose 18% YoY to 18,562 crore during the same period. The company's EBITDA for the quarter stood at Rs 3,444 crore, up 9% YoY. The company's board has recommended a dividend of Rs 38 per equity share.
Read more here.
India's core sector output grows 3.6% in March
India's core sector output grew 3.6% YoY in March 2023, down from 6% growth in the previous month. The production of coal, fertilizers, steel, natural gas, and refinery products increased during the month. The Eight Core Industries account for 40.27% of the weight of items included in the Index of Industrial Production (IIP).
Read more here.
Laurus Labs Q4 Results: Profit falls 56% YoY to Rs 103 crore
Laurus Labs reported a 56% YoY fall in net profit at Rs 103 crore for Q4 FY23. Total revenue stood at Rs 1,381 crore, a 3.1% decline from Q4 FY22. EBITDA fell 28% YoY to Rs 285.6 crore, and EBITDA margin stood at 20.7% in Q4 FY23. The company's board approved a second interim dividend of Rs 1.20 per equity share of Rs 2 each.
Read more here.
Adani pays back $200 million Holcim debt, seeks loan extension
Adani Cement Industries has pre-paid $200 million from the $1 billion mezzanine loan it took from global banks to fund the acquisition of Ambuja Cements and its subsidiary ACC Ltd from Switzerland's Holcim Group for $6.4 billion. The pre-payment will help Adani seek an extension of the debt taken to fund the acquisition by three years.
Read more here.
DLF Cyber City Developers buys 26.43% stake in Suncloud Solar
DLF Cyber City Developers Ltd (DCCDL) has acquired a 26.43% stake in Suncloud Solar Private Ltd for Rs 8.41 crore. The acquisition was made through one of its wholly-owned subsidiaries, DLF Info City Chennai Ltd. Suncloud Solar is a special-purpose vehicle of Cleantech Solar India OA 2 Pte. Ltd., and it is responsible for the construction, operation, and maintenance of a captive generating plant.
Read more here.
Star Health Q4 Results: Net profit at Rs 619 crore
Star Health and Allied Insurance reported a net profit of Rs 619 crore for Q4 FY23, in contrast to a loss of Rs 1,041 crore in Q4 FY22. The gross written premium (GWP) for Q4 FY23 was Rs 12,952 crore, a 13% YoY increase. The operating expense to GWP ratio was 15.9% in FY23, and the company's solvency ratio was 2.14x, higher than the minimum regulatory requirement of 1.5x.
Read more here.
Thermax bags Rs 271 crore order for mechanical balance of plant works
Thermax has received an order worth Rs 271.50 crore from India's largest private sector oil refinery for mechanical balance of plant (MBoP) works for the captive power plant at their new oil-to-chemical (O2C) facility in western India. The captive power plant is expected to meet the incremental power demand of upcoming projects at the customer's premise as part of the O2C expansion and the establishment of a mega factory.
Read more here.
PI Industries announces twin acquisitions in Pharma API, CDMO space
PI Industries Ltd has acquired Therachem Research Medilab LLC's Indian subsidiaries and assets in the US for $50 million. Its subsidiary, PI Health Sciences Ltd, signed the definitive documents, and up to $25 million has been committed in performance-linked pay-outs over the next six years. The acquisition will allow PI Industries to enter the pharma API and CDMO spaces.
Read more here.
CarTrade Tech Q4 Results: Profit at Rs 17.5 crore, revenue grows 19% YoY
CarTrade Tech reported a consolidated net profit of Rs 17.49 crore for Q4 FY23 compared to a net loss of Rs 21.39 crore in Q4 FY22. The revenue for the quarter grew by 19% YoY to Rs 116.6 crore. The adjusted EBITDA for Q4 FY23 was Rs 39.83 crore. CarTrade Tech received 34 million average monthly unique visitors for Q4 FY23, of which 86% were organic.
Read more here.
India's forex reserves fall $2.17 billion to $584.25 billion
According to the Reserve Bank of India (RBI), India's foreign exchange reserves decreased by $2.165 billion to $584.248 billion as of April 21, 2023. The country's forex reserves had risen to a nine-month high of $586.412 billion the previous week. The dip was largely attributed to a decrease in foreign currency assets, which fell by $2.146 billion to $514.489 billion.
Read more here.
Mankind Pharma IPO subscribed 15.32 times
The ₹4,326-crore initial public offering (IPO) of Mankind Pharma was subscribed 15.32 times on the final day of bidding. The shares of the Delhi-based pharmaceutical and healthcare products maker are expected to list on the leading stock exchanges BSE and NSE on May 9, 2023.
Read more here.
NOTE: The Indian markets will be closed on Monday (May 1) on account of Maharashtra Day.
Post your comment
No comments to display