UltraTech Cement to Invest Rs 12,886 crore for Capacity Expansion - Top Indian Market Updates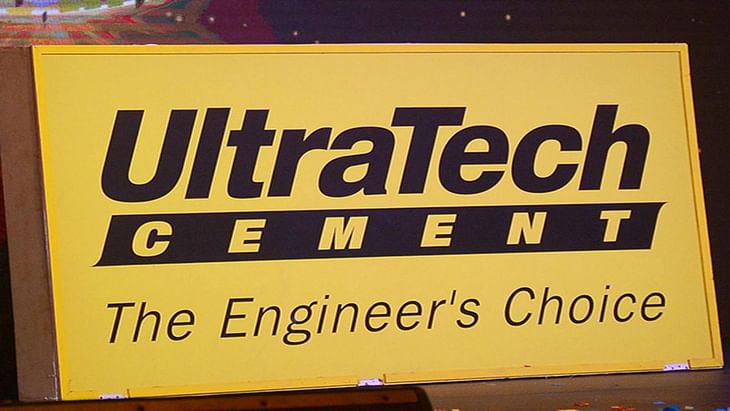 Here are some of the major updates that could move the markets tomorrow:
UltraTech Cement to invest Rs 12,886 crore towards capacity expansion
UltraTech Cement Ltd's board has approved a proposal to invest Rs 12,886 crore to add 22.6 million tonnes per annum (MTPA) capacity to its total production. The company aims to set up integrated and grinding units and bulk terminals. These new capacities are expected to commence commercial production in a staggered way across India by the end of FY25. 
Read more here.
Abdul Latif Jameel to invest Rs 150 million in Greaves Cotton's EV arm
Saudi Arabia-based Abdul Latif Jameel International (ALJI) will invest $150 million (~Rs 1,160 crore) for a 35.8% stake in Greaves Electric Mobility (GEM). This values the electric vehicle (EV) arm at Rs 3,298 crore. ALJI has an option to invest another $70 million in the next twelve months. GEM has a strong presence in both electric 2-wheelers and electric 3-wheelers segments.
Read more here.
La Opala RG commences production at Uttarakhand unit
La Opala RG announced the commencement of commercial production at its green field plant at Sitarganj, Uttarakhand. The unit has a production capacity of 11,000 metric tons per annum. It is the second plant of the company in the state. La Opala RG is a pure-play tableware company. Its brands include La Opala, Diva, and Solitare.
Read more here.
BLS International signs pact with Royal Thai Consulate General
The Royal Thai Consulate-General, Mumbai, has authorised BLS International Ltd to accept and process visa applications. The company will provide Thai visa application services and value-added services like form filling assistance, SMS tracking, primetime submission, travel insurance, etc. BLS International is a trusted global tech-enabled services partner for governments and citizens.
Ashok Leyland unveils eight-wheel truck AVTR 2620
Ashok Leyland Ltd has unveiled its first eight-wheel truck (AVTR 2620), making the company the only player to have a full range of trucks based on lift axle technology. The new product can be operated as a 25.5 tonne truck with lift axle down and an 18.5 tonne truck with lift axle up, offering lower fuel and operating costs during light load.
Read more here.
Fire breaks out at Deepak Nitrite GIDC plant
Deepak Nitrite Ltd's GIDC plant at Nandesari, Vadodra, witnessed five major chemical blasts today. Smoke was visible from a long distance, and 7-8 fire-fighters reached the spot to put out the fire. Deepak Nitrite manufactures and sells basic chemicals, fine & speciality chemicals, and performance products in India.
Jio-bp to partner with MG Motor, Castrol to boost EV adoption in India
MG Motor India and Castrol India Ltd will partner with Jio-bp to explore mobility solutions for electric cars. The three entities will explore setting up a four-wheeler EV charging infrastructure and expand Castrol's existing auto service network to cater to EV customers. This partnership is in line with Jio-bp and MG Motor's commitment to providing vast and reliable charging infra to electric car customers and accelerating EV adoption in India.
[Jio-bp is a joint venture between Reliance Industries Ltd (RIL) and British oil and gas major bp].
Read more here.
GR Infra's arm signs pact with NHAI for road project in Andhra Pradesh
GR Madanapalli Pileru Highway Pvt Ltd (GRMPHPL) has signed an agreement with the National Highways Authority of India (NHAI) for a road project worth Rs 1,577 crore. The project consists of four-laning of NH-71 from Madanapalli to Pileru in Andhra Pradesh. The length of the road is 55.9 km. GRMPHPL is a wholly-owned subsidiary of GR Infraprojects Ltd.
SEBI penalises Eicher Motors for flouting rules
Securities and Exchange Board of India (SEBI) imposed a penalty of Rs 10 lakh for failing to follow rules in the duplicate share certificates case. The company has to pay the fine within 45 days. The order comes after the SEBI received a complaint from Adesh Kaur against the automaker. It mentioned that 903 shares of the company were fraudulently transferred to an account of an impersonator who managed to forge her signature and change her address.
Post your comment
No comments to display