U.S. Markets also Fall. NIFTY to Open Flat - Pre-Market Analysis Report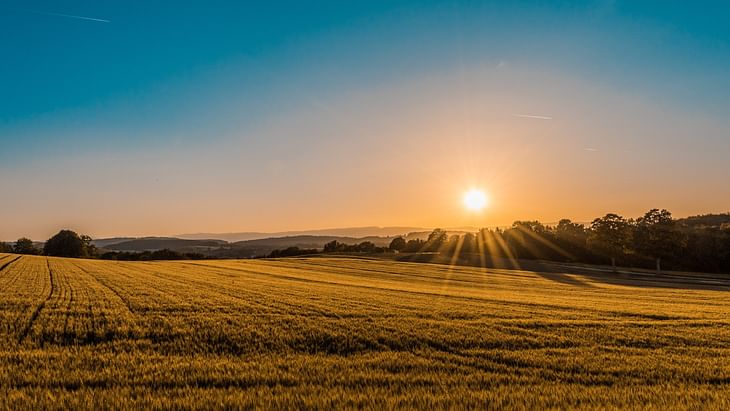 Here are some of the major updates that could move the markets today:
Stocks
JSW Steel signed a joint-venture deal with Japan's JFE Steel to produce cold-rolled silicon steel. The project cost is Rs 5,500 crore and will be financed by a mix of equity and debt.
Vedanta's promoter group Twin Star Holdings is looking to sell a 4.3% stake via a block trade, for at least Rs 4,136 crore. 16 crore shares are being sold at a floor price of Rs 258.5/share, at a discount of 5% on Wednesday's closing price.
Both houses of Parliament have cleared the Amendment Bill which opens up mining of deep-seated minerals like lithium mining to private players.
Sheela Foam approved raising up to Rs 1,200 crore via Qualified Institutional Placement, and another Rs 600 crore via bonds.
Hindalco Industries has won the bid to mine the Meenakshi West coal mine in Odisha.
Titan reported a 4% fall in net profit at Rs 753 crores. Margins of the company fell.
Indigo reported a net profit of Rs 3,090 crore, beating street estimates. Revenue jumped up 30% YoY.
HPCL reported a net profit of Rs 6,765.5 crore for Q1, v/s net loss of Rs 8,557.12 crore last year. It is still lower than expected as margins fell.
Major results today: Adani Enterprises, Adani Power, Bharti Airtel, Dabur
What to Expect Today?
NIFTY started the day at 19,655 with a gap-down. It moved down from the first candle while respecting technical supports. After touching a day-low of 19,423, the index bounced 100 points. NIFTY closed at 19,526, down by 207 points or 1.05%.
BANK NIFTY started the day at 45,234 near an important zone. The index continued to fall, and went till near 44,700 levels. BANK NIFTY closed at 4,995, down by 596 points or 1.31%.
US markets closed in the red, with NASDAQ down 2%. The European markets closed in the red.
The Asian markets are mostly trading in the red.
The U.S. Futures are trading in the green.
GIFT NIFTY is trading slightly in the green at 19,515.
All the factors combined indicate a flat to gap-up opening in the market.
NIFTY has supports at 19,513,19400 and 19,300. We can expect resistances at 19,566, 19,617, 19,658 and 19,760.
BANK NIFTY has supports at 44,900, 44,730 and, 44,600. Resistances are at 45,229, 45,472 and 45,635.
NIFTY has the highest call OI build-up at 19,800 and 19,600. The highest put OI build-up is at 19,500 and 19,400. PCR is at 0.56.
BANK NIFTY has the highest call OI build-up at 46,000. The highest put OI build-up is at 45,000. PCR is at 0.57.
Foreign Institutional Investors net-sold shares worth Rs -1877 crores. Domestic Institutional Investors net-sold worth -2 crores.
INDIA VIX jumped 9% to 11.27.
Yesterday's big news was the U.S. credit rating downgrade by Fitch. This resulted in our market falling more than 1%.
When the U.S. markets opened, it looked like it would not fall much but eventually fell more than 1%.
Our market was driven by the news, added to the rolling away of aggressive put sellers at 19,700 and 19,600.
Watch out for Adani Enterprises' results today.
NIFTY has treated it as the correction it was waiting for but still held strong over 19,500. Bank Nifty however fell into the previous consolidation zone in the daily charts.
With it being the monthly expiry, do have a watch out for volatility carried on from yesterday. If the international markets stabilise, we may see an upward towards the second half with the aggressive sellers at 19,600 rolling away!
We will be trading Smart Money (NIFTY) and Piggy Bank (BANK NIFTY) today. Follow along on the marketfeed app, or on our website for trades!
Make sure that you tune in to The Stock Market Show at 7 PM on our YouTube channel. All the best for the day!
Post your comment
No comments to display