U.S. Market Recovers. NIFTY to Open Strong - Pre-Market Analysis Report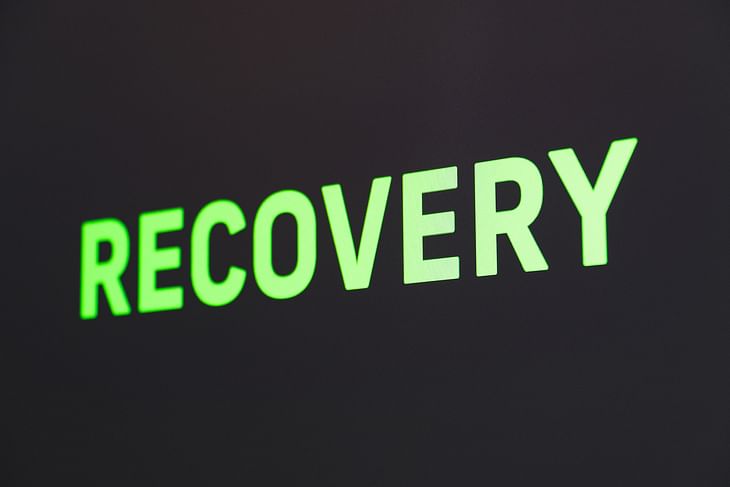 The U.S. market fell yesterday as a reaction to Moody's rating agency downgrading the outlook on 10 banks in the country.
Here are some of the major updates that could move the markets today:
Stocks
Coal India reported a fall in consolidated profit of 10.1% on-year to Rs 7,941.4 crore, but still beating street estimates.
Oil India reported a standalone profit of Rs 1,613.4 crore, down 9.78% YoY.
Prestige Estates reported consolidated profit at Rs 267 crore, up 30.3% YoY despite lower revenue.
Aarti Industries reported a 48.5% YoY fall in consolidated profit at Rs 70 crore, as revenues also fell.
Major results today: Tata Power, ZEEL, Trent, Sula Vineyards, IRCTC, Kalyan, Berger Paints.
What to Expect Today?
NIFTY started the day at 19,630, with a small gap-up. But a quick fall was seen. Support was taken at yesterday's low and a small bounce was seen. NIFTY closed the day at 19,570, down by 26 points or 0.13%.
BANK NIFTY started the day at 44,926 and had another day of consolidation. It tried to break out in the morning but took resistance at Friday's high. BANK NIFTY closed the day at 44,964, up by 127 points or 0.28%. 
The U.S. markets closed in the red but recovered heavily from day-lows. The European markets closed in the red.
The Asian markets are trading mixed.
The U.S. Futures are trading flat.
GIFT NIFTY is trading in the green at 19,601.
All the factors combined indicate a flat to gap-down opening in the market.
NIFTY has supports at 19,566, 19,530 and 19,438. We can expect resistances at 19,617, 19,658, and 19,720. PCR is at 0.82.
BANK NIFTY has supports at 44,794, 44,600, 44,277 and 44,000. Resistances are at 45,229, 45,472, and 45,635. PCR is at 0.84.
NIFTY has the highest call OI build-up at 19,600. The highest put OI build-up is at 19,500. PCR is at 0.82.
BANK NIFTY has the highest call OI build-up at 45,000. The highest put OI build-up is also at 45,000. Interesting to see the high straddle buildup at this level. PCR is at 0.84.
Foreign Institutional Investors net-sold shares worth Rs -711 crores. Domestic Institutional Investors net-bought worth Rs 537 crores.
INDIA VIX jumped 2% up to 11.32.
U.S. markets had an amazing recovery through the day, even though they still closed in the red. It went from 1.3% in the red to just 0.45% in red.
NIFTY technicals indicate consolidation with a bearish bias. There are once again heavy call sellers in the market.
The 45,000 strike is turning into a straddle for Bank Nifty with a high pu selling yesterday. This means that an up move in Bank Nifty will NOT immediately trigger short-covering moves, it would take some time.
China's inflation is down 0.3% YoY with disappointing trade data. Global markets look unreactive to the news.
Just two more trading sessions to expiry and surely it will be a dhamaka. Tomorrow, we have both RBI policy meeting and U.S. inflation data coming out.
I expect markets to trade inside our ranges for today like FinNifty yesterday. Do keep in mind the supports and resistances marked above for further levels in case of big moves.
Follow along with Smart Money (NIFTY) and Piggy Bank (BANK NIFTY) trades. Follow along on the marketfeed app, or on our website for trades!
Make sure that you tune in to The Stock Market Show at 7 PM on our YouTube channel. All the best for the day!
Post your comment
No comments to display