U.S Fed To Release New Guidelines for Crypto Banks - Top Crypto Updates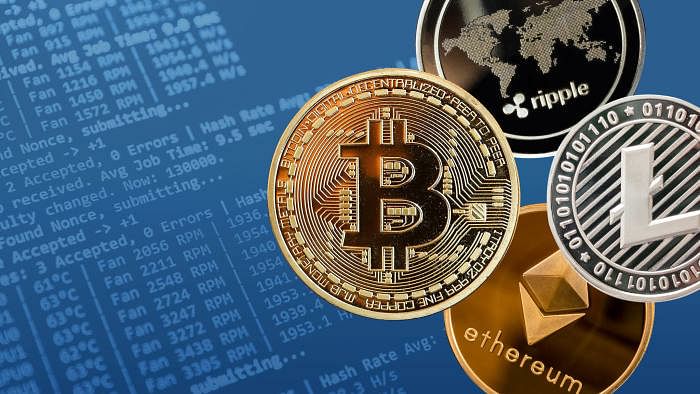 Federal Reserve releases new guidelines for crypto banks
The U.S. Federal Reserve is publishing its final guidance for new financial institutions (like crypto banks) to access its "master accounts," which are required to participate in the global payment system. The guidelines are set to ensure that any new requests for access to Federal Reserve accounts and payment services would be reviewed in a "transparent, risk-based, and consistent set of factors."
Crypto banks Custodia and Kraken applied for master account access in 2021, shortly before the Fed published its initial proposal.
Crypto prices today: Bitcoin, ETH falls 2%
Bitcoin is currently trading at $23,991.4, a decline of 1.8% over the previous day. Ethereum fell 2.3% over the last 24 hours to $1,877.6. Solana fell 3.24% to $43.21, while Cardano is trading lower by 0.9% at $0.552. Avalanche (AVAX) fell 1.26% to $27.61. The global crypto market cap stands at $1.14 trillion, a 0.93% decline over the previous day.
Eqonex shuts down crypto exchange due to low volume
Blockchain services company Eqonex Ltd (EQOS) announced it will shut down its crypto exchange operations due to declining trading volumes, intense market competition, and low margins. Customers will get one week to close their derivatives trading positions, after which all trading on the platform will cease. Users will also be given time until September 14 to withdraw their crypto assets to an external wallet.
Revolut gets approval to offer crypto services across Europe
The Cyprus Securities & Exchange Commission (CYSEC) has granted authorisation to digital bank Revolut to offer crypto services across the European Economic Area (EEA). The EEA includes 27 countries in the European Union, plus Iceland, Liechtenstein and Norway. Revolut will now be able to offer crypto services to 17 million customers in the EEA out of a new crypto-asset hub in Cyprus.
Crypto lender Hodlnaut applies for creditor protection in Singapore
Crypto lending platform Hodlnaut has filed an application with the Singapore High Court for creditor protection. The firm filed the application on Aug. 13, five days after it froze withdrawals. It will temporarily safeguard the lender from any legal claims. Hodlnaut is the latest in a long line of crypto companies that have been severely impacted by the recent market downturn.
Post your comment
No comments to display