U.S. Banks Launch a Digital Dollar Blockchain Pilot - Top Crypto Updates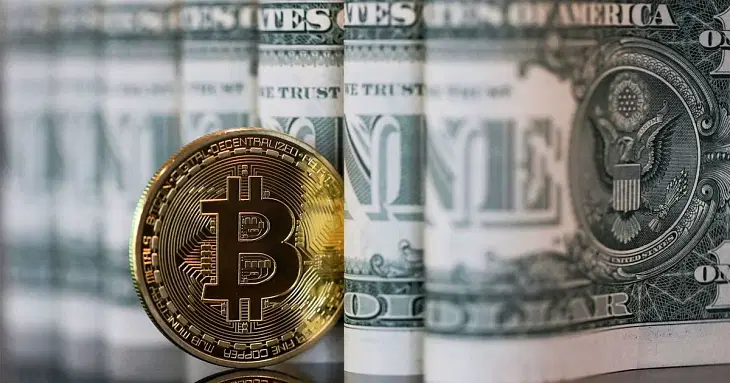 U.S. banks launch a Digital Dollar blockchain pilot
A group of banking institutions, including HBSC, Mastercard, and Wells Fargo, announced the launch of a proof-of-concept digital money platform called the Regulated Liability Network (RLN). The platform will use distributed ledger technology (or blockchain) to create opportunities to improve financial settlements. It would also draw participation from central banks, commercial banks, and regulated non-banking financial institutions.
Crypto prices today: Bitcoin up 0.14%, ETH falls 1.3%
Bitcoin is currently trading at $16,855.02, an increase of 0.14% over the previous day. Ethereum rose 1.36% over the last 24 hours to $1,249.2. Solana fell 1% to $14.36, while Cardano is trading higher by 0.88% at $0.341. Avalanche (AVAX) rose 1.52% to $13.48. The global crypto market cap stands at $847.45 billion, a 0.01% increase over the previous day.
Sony files patent for tracking in-game digital assets with NFTs
Global entertainment giant Sony applied for a patent in 2021 for a system that tracks digital assets in video games using blockchain technology—specifically NFTs. The company wants to use blockchain to record digital media assets, gameplay, and video clips and include a unique token for the digital item with a unique identifier and metadata that would identify properties of the digital asset.
BlockFi plans bankruptcy filing and layoffs amidst FTX collapse
Crypto lending platform BlockFi has retained an advisor to look into a possible Chapter 11 bankruptcy filing and is preparing for job cuts. The crypto lender paused all customer withdrawals last week as crypto exchange FTX collapsed. In its exploration of next steps, BlockFi has also had talks with Binance about possible financial help.
NFT platform, art collective launch collaboration in aid of Ukraine
laCollection, a non-fungible token (NFT) platform, has launched a series of collaborations with international artists to raise funds for Ukrainian cultural institutions. The initiative consists of a series of NFTs designed by Ukrainian artist Irina Ozarinskaya. It acts as membership cards, enabling private visits to the studios of artists involved in the collective and other events.
Post your comment
No comments to display