Trend Reversal Or a Mere Pull-Back? Pre Market Analysis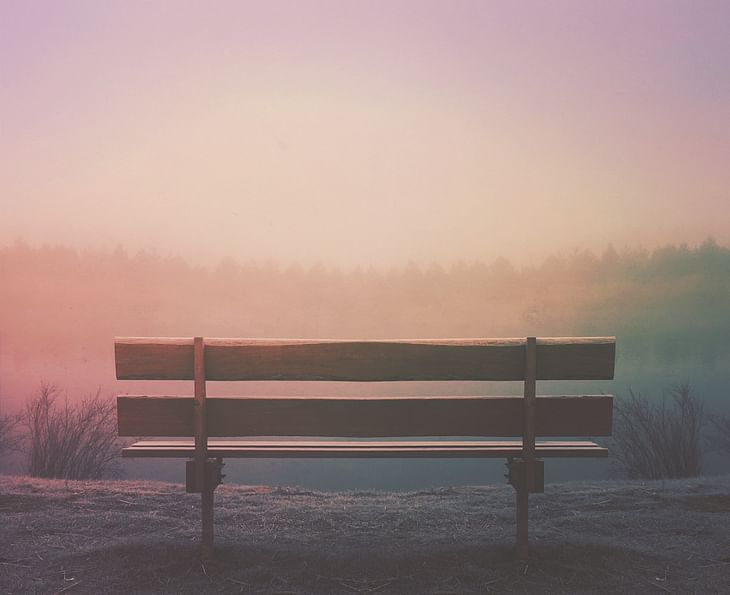 Here are some of the major updates that could move the markets today:
Stocks
For the March quarter, Angel One reported 17% sequential growth in net profit at Rs 267 crore, while EBITDA during the same period rose 20% quarter-on-quarter to Rs 370 crore.
Hathway Cable has reported a net loss of Rs 14.6 crore for the quarter that ended March, while revenue from operations stood at Rs 459 crore.
State Bank of India (SBI) Board will meet today to consider a fundraising proposal of up to $2 billion through public or private placement of senior unsecured notes in USD during the current financial year.
Invesco Global has exited Zee Entertainment Enterprises Ltd by selling a 5.11% stake in the media company through bulk deals on Monday.
Shares of ICICI Lombard, Tata Coffee and Crisil will be in focus today as the companies will announce their fourth-quarter results.
What to Expect Today?
NIFTY opened with a gap-down at 17,736 and moved further down. Support was taken around 17,570, the 6th of April support and there was a recovery move for the rest of the day. NIFTY closed at 17,707, down by 122 points or 0.68%.
BANK NIFTY opened with a small gap-up at 42,295 and fell with market sentiment. However, support was taken at Thursday's buying area and a strong recovery followed. The index closed at 42,262, up by 130 points or 0.31%.
FIN NIFTY opened with a gap-up at 18,967 and moved down. The index took support at 18,670 and there was a recovery. FIN NIFTY closed at 18,820, down by 27 points or 0.14%.
IT nosedived by 4.7%.
The US markets closed higher whereas the European markets closed mixed, both flat.
The Asian markets are trading mixed with Nikkei trading higher and other indices trading mostly flat to red.
The U.S. Futures and European futures are trading flat.
SGX NIFTY is trading at 17,730.
All the factors combined indicate a flat opening.
NIFTY has supports at 17,690, 17,675, 17,575 and 17,425. We can expect resistances at 17,750, 17,835 and 17,870.
BANK NIFTY has supports at 42,000, 41,800 and 41,590. Resistances are at 42,2500, 42,600 and 42,825.
FIN NIFTY has supports at 18,770, 18,670 and 18,500. We can expect resistances at 18890, 19,000 and 19,045.
NIFTY has the highest call OI build-up at 18,000 followed by 17,700. The highest put OI build-up is at 17,700 followed by 17,600. It is a straddle at 17,700.
BANK NIFTY has the highest call OI build-up at 42,500. The highest put OI build-up is at 42,000.

FIN NIFTY has the highest call OI build-up at 19,000. The highest put OI build-up stays at 18,700.
INDIA VIX is at 12.3.
Foreign Institutional Investors net-sold shares worth Rs 530 crores. Domestic Institutional Investors net-bought shares worth 270 crores.
Our discussion yesterday emphasised the possibility of a pull-back. I know that you might not have been able to trade that view as the fall was quick but look at the reversal points in Nifty, BNF and Fin Nifty.
Nifty 17570
BNF 41830
FIN 18670
All these levels were mentioned in the premarket analysis and the moves started exactly from here, highlighting the significance of simple horizontal supports and resistances.
The weakness came from the IT sector led by Infosys. The results fell short of the estimates and hence, the ADR prices dropped on Thursday which led to the fall in the share prices. Infosys closed 9% lower.
Crude oil prices dropped by nearly 2% to the zone below $85 yesterday on the dollar strengthening.
Wholesale Price Inflation dropped to 1.34% against an expected 1.9%. This is a 29-month low.
It is Fin Nifty expiry today. Look at the Open interest. It is at par with the BNF OI. This is good for expiry-day non-directional option sellers. They would be waiting for Mid Cap expiry to get active. I think this may take nearly two years to be as active as the three indices.
China's GDP came out better than estimated. Let us keep an eye on the Asian indices until the European market opens at 12:30.
If you zoom out the day-chart, you will be able to spot a Head and Shoulder getting formed. We have had a recovery rally and yesterday's candle marked a pull-back for it. It is alright if this extends a bit longer. But it should not be big or too long that the momentum is lost.
I will watch 17,570 on the downside in NIFTY. 17,835 can be watched on the upside.
Follow us on the marketfeed app's Signal section to get real-time updates from the market. All the best for the day!
Post your comment
No comments to display