Tracxn Technologies Ltd IPO: All You Need to Know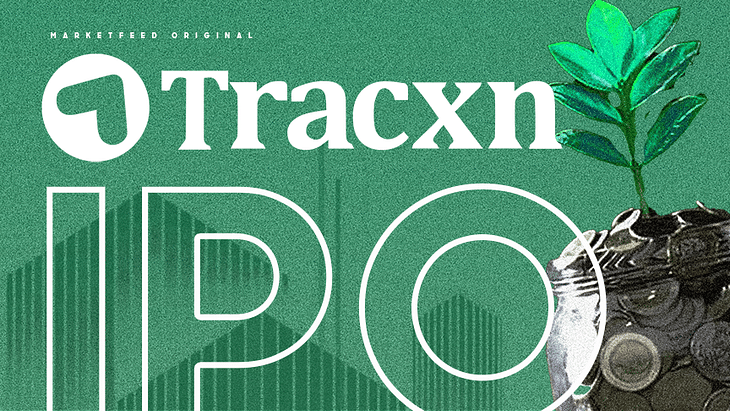 Market intelligence provider Tracxn Technologies Ltd has launched its three-day initial public offering today— October 10. Fun fact: the company is backed by Ratan Tata and the promoters of Flipkart, Delhivery. In this article, we analyse the company and its IPO.
Company Profile - Tracxn Technologies Ltd
Tracxn Technologies Ltd (TTL) provides global market intelligence for private company data. The Bengaluru-based firm ranks among the top five players globally in terms of the number of companies profiled. TTL offers detailed information on funding rounds, global competitor benchmarking, valuations, employee counts, financial records, and sector-specific reports. Clients use their data for deal sourcing, identifying mergers & acquisition targets, deal diligence, analysis, and tracking emerging themes across various sectors.
TTL has an asset-light business model and operates as a software-as-a-service (SaaS)-based platform (called Tracxn). As of June 30, 2022 (Q1 FY23), the platform has scanned over 662 million web domains and profiled over 1.84 million entities across 2,003 feeds— categorized across industries, sectors, sub-sectors, geographies, affiliations, and networks globally.
The subscription-based platform has 3,271 users, across 1,139 customer accounts, in over 58 countries as of Q1. Its customers include Fortune 500 companies, private equity players, and fund managers. More than 70% of TTL's revenue comes from outside India, primarily from Europe, the Middle East, and Africa.
About the IPO
Tracxn Technologies' public issue opens on October 10 and closes on October 12. The company has fixed ₹75-80 per share as the price band for the IPO.
The IPO is entirely an offer for sale (OFS) of 3.86 crore equity shares by promoters and early investors, aggregating to ₹309.38 crore. Individual investors can bid for a minimum of 185 equity shares (1 lot) and in multiples of 185 shares thereafter. You will need a minimum of ₹14,800 (at the cut-off price) to apply for this IPO. The maximum number of shares that can be applied by a retail investor is 2405 equity shares (13 lots).
The primary objective of the IPO is to provide an exit strategy (or liquidity) for TTL's promoters. The company aims to achieve the benefits of listing its equity shares on NSE and BSE. The total promoter holding in Tracxn Technologies will decline from 50.93% to 35.65% post the IPO.
Financial Performance
TTL has reported losses over the past three financial years (FY20-22). Revenue has improved and grew at a CAGR of 38.17% during the same period. Tracxn Tech reported negative operating cash flows during FY19 & FY21 and a cash inflow of ₹0.6 crore in FY22. Meanwhile, the company's customer accounts have increased from 642 in FY20 to 1,092 in FY22.
The company turned profitable in the first quarter of FY23. Its profit stood at ₹0.92 crore and total revenue at ₹19.08 crore (compared to a loss of ₹0.83 crore and revenue of ₹15.44 crore in Q1 FY22). During Q1 FY23, TTL posted a 22.9% YoY growth in the business, primarily supported by a 20.4% higher customer base.
Risk Factors
The inability to attract new customers or maintain its existing customer base on its platform will severely impact TTL's revenue growth and profitability.
Tracxn Tech's financial condition may be adversely affected if there are interruptions or performance issues associated with its platform.
The company derives most of its operating revenues from customer subscriptions. If customers do not renew or expand their subscriptions or if they renew on less favourable terms, TTL's future revenue and operating results may be adversely affected.
TTL faces heavy competition from its competitors such as Crunchbase, CB Insights, PrivCo, and PitchBook, which are well-established and enjoy better resources.
Tracxn Tech's success mostly depends on its ability to expand its reach to customers globally. Thus, the business is prone to risks associated with international operations and security breaches.
IPO Details in a Nutshell
The book-running lead manager to the public issue is IIFL Securities. TTL filed the Red Herring Prospectus (RHP) for its IPO on October 1. You can read it here. Out of the total offer, 75% is reserved for Qualified Institutional Buyers (QIBs), 15% for Non-Institutional Investors (NIIs), and 10% for retail investors.
Conclusion
The market for business-to-business (B2B) information services is witnessing a gradual evolution. A report from Frost & Sullivan says that the total addressable market for private market data stood at $1,322 million in 2021. It is expected to grow at a CAGR of 12% to reach $2,097 million by FY25. TTL's growth prospects are likely to continue as businesses are looking to consolidate and investors are exploring new start-ups, private firms, and geographies that align with their business strategies.
However, many analysts feel that investors are likely to avoid the IPO due to its disappointing financials. TTL's IPO shares are trading at a premium of just ₹6-7 in the grey market. Before applying to this IPO, we will wait to see if the portion reserved for institutional investors gets oversubscribed. As always, consider the risks associated with the company and come to your own conclusion.
What are your views on Tracxn Technologies Lt's IPO? Will you be applying for it? Let us know in the comments section of the marketfeed app.
Post your comment
No comments to display