Torrent Power's Net Profit at Rs 484Cr in Q4 - Top Indian Market Updates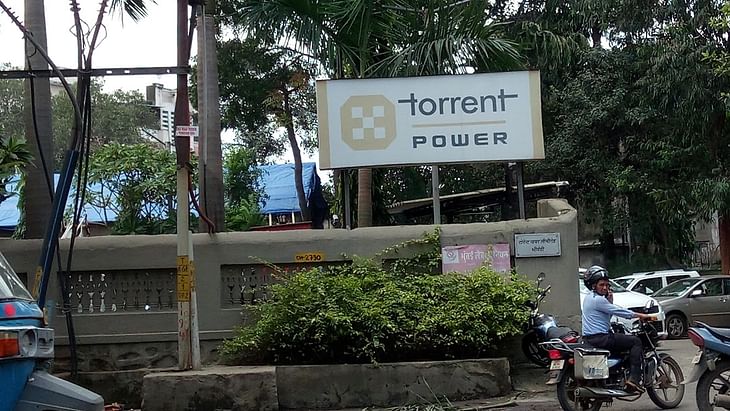 Here are some of the major updates that could move the markets tomorrow:
Torrent Power Q4 Results: Net profit at Rs 484 crore
Torrent Power reported a consolidated net profit of Rs 483.93 crore for the quarter ended March (Q4 FY23). The company had posted a net loss of Rs 487 crore last year. However, its total revenue rose 60% YoY to Rs 6,133 crore during Q4 FY23. The company's board has recommended a dividend of Rs 4 per equity share.
The board also approved a proposal to issue non-convertible debentures worth up to Rs 3,000 crore in one or more tranches by way of private placement.
Read more here.
Baring EQT set to buy HDFC's education loan unit for up to $1.5 billion
Baring Private Equity Asia EQT plans to purchase HDFC's education loan unit, Credila Financial Services, for approximately $1.3-1.5 billion. ChrysCapital and Baring have formed a consortium for the transaction. HDFC will retain a 10% stake in the company and may sell it within the next two years. An official announcement is expected by the end of June before HDFC and HDFC Bank's merger.
Read more here.
ICICI Bank to raise stake in ICICI Lombard
ICICI Bank has decided to raise its stake in ICICI Lombard, the general insurance joint venture with Lombard. With this transaction, its ownership will increase beyond 50%, officially making ICICI Lombard a subsidiary. The Board of Directors approved the increase, with ICICI Bank purchasing 2.5% of the shares. As of March 2023, ICICI Bank's stake in ICICI Lombard was 48.02%.
Read more here.
RVNL Q4 Results: Net profit falls 5% YoY to Rs 359 crore
Rail Vikas Nigam Ltd (RVNL) reported a 5% YoY fall in consolidated net profit to Rs 359.3 crore in Q4 FY23. Its operating revenue fell 11% YoY to Rs 5,719 crore during Q4 FY23. EBITDA stood at Rs 374.4 crore, down 8.3% YoY. The company's board has announced a dividend of Rs 0.36 per equity share.
Read more here.
Viacom18 signs multi-year content deal with NBC Universal
Reliance's Viacom18 has entered into a multi-year content agreement with NBCUniversal (NBCU) to enhance its premium content library. Through this partnership, JioCinema will gain access to a vast collection of NBCU films and TV series for distribution in India. The content offering includes titles from various entities under NBCU, such as Universal Television, UCP, Universal International Studios, DreamWorks Animation, Universal Pictures, and more.
Read more here.
Federal Bank picks investment banks for Rs 4,000 crore fundraising
Federal Bank has chosen Kotak Mahindra Capital, Axis Capital, BofA Securities, and JP Morgan as advisors for its plan to raise up to Rs 4,000 crore. The capital raise aims to support retail growth and inorganic activities and may be executed through debt, equity, or a combination of both.
Read more here.
Adani Transmission & Adani Total Gas to be removed from MSCI Global Standard Index
Adani Transmission and Adani Total Gas will be removed from the MSCI Global Standard Index. This is due to changes in MSCI's index calculation regarding free float market cap. The removal is anticipated to trigger outflows of $189 million for Adani Transmission and $167 million for Adani Total Gas. MSCI's rejig is expected to see the inclusion of stocks like Max Healthcare Institute, Hindustan Aeronautics (HAL) and Sona BLW Precision Forgings.
In other news, the Adani Group unveiled a new multimedia advertising campaign highlighting the conglomerate's emphasis on infrastructure development.
Read more here.
ONGC to invest Rs 1 lakh cr in energy transition, targets net-zero by 2038
ONGC has announced plans to invest Rs 1 lakh crore by 2030 on energy transition projects. The company aims to achieve net zero carbon emissions by 2038. It also plans to increase its electricity generation from renewable sources from 189 MW to 1 GW by 2030. ONGC is also exploring opportunities in offshore wind farms and the establishment of a 1 million tonne per annum green ammonia plant in Mangalore.
Read more here.
BPCL partners with BARC to scale up alkaline electrolyzer tech for green hydrogen production
Bharat Petroleum Corporation Ltd (BPCL) is collaborating with the Bhabha Atomic Research Centre (BARC) to develop a 1 MW electrolyzer manufacturing capacity in India by 2025. The research and development division of BPCL is focusing on scaling up alkaline electrolyzer technology for green hydrogen production. The company intends to involve a third party in establishing the electrolyzer manufacturing facility, and the resulting alkaline electrolyzers are expected to be 20-30% cheaper than the current market rate of approx. $800 per kW.
Read more here.
Maruti Suzuki expects production loss in Q1
Maruti Suzuki India expects continuing production loss in the first quarter due to the shortage of electronic components, with relief anticipated in July-September. The company has been facing a shortage of chips for a while, which has impacted its supplies to cater to the market demand. In FY23, the automaker lost 1.7 lakh units due to chip shortage. It has an order backlog of over 4 lakh units, with Ertiga leading the pack with close to 1 lakh bookings.
Read more here.
Post your comment
No comments to display