Titan Company Limited, The New Hot Stock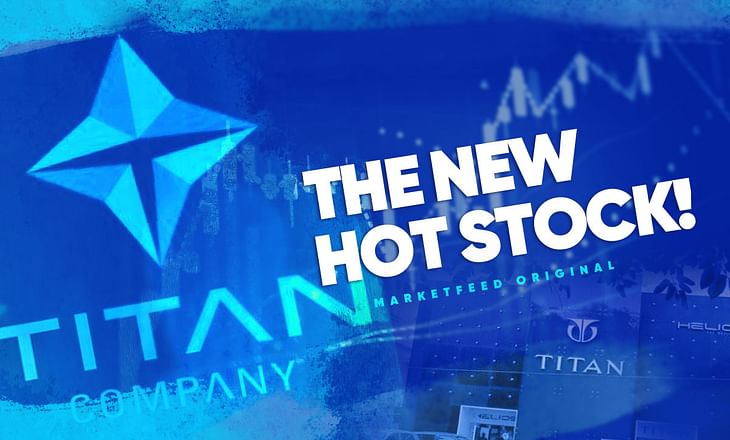 Titan Company Limited, a subsidiary of the Tata Group, has been in the news for the past few days. It is this very company that helped ace investor Rakesh Jhunjhunwala make Rs 900 crore in a single day. In this piece, we dive down into what makes Titan so unique.
Why Is It In The News?
On October 7, 2021, Titan's shares prices rocketed in a matter of minutes from the time the market opened. The company's share price rallied 10% in a day. On the same day, ace investor Rakesh Jhunjhunwala earned Rs 1,125 crore in total from two of Tata's firms. One being Titan, the other one being Tata Motors Ltd. The sudden spurt came in light of Titan Company's announcement of solid growth in Q2 FY22, suggesting a strong recovery in demand. The company has not officially announced its results for the quarter yet.
Titan's update mentions that its Jewellery business grew by 78% over a year's time. Its jewelry business brand, Caratlane, walked on the same lines and grew by 95% over a year. Additionally, the revenue for its Watches & Wearables business grew by 73%, EyeWear business by 74%, and other business by a staggering 121% over a year. Its other businesses include its flagship saree company, Taneira, and its perfume and accessories brand SKINN.
Source: Titan Official Website
Titan Engineering and Automation Limited (TEAL) had a subdued quarterly performance due to delays in execution and shipments. This was primarily caused by semiconductor shortages and logistics & travel restrictions, which are expected to ease in the second half of the financial year.
Where Does Titan Stand In The Future?
In the post-COVID-19 bull run, many stocks beat the benchmark NIFTY 50 index in terms of growth, and Titan wasn't one of them. The company gained exceptional traction after it announced its last quarterly results. As we head into the festive season and recover from the financial setbacks of the COVID-19 pandemic, demand for jewellery and luxury goods has pumped. While Q2 isn't exactly the season for jewellery sales, most shops were not operational in the previous quarter (Q1 FY22) and last year as well. This led to a massive 'pent-up' demand. Pent-up demand is a sudden increase in demand for a particular product after a brief period of subdued spending. Another example of pent-up demand is the increase in flight and hotel booking as a part of 'revenge travel', as travel restrictions were lifted gradually across the country.
Titan's share price has appreciated ~88% over a year, ~50% over the last six months, and ~36% over the last quarter. Titan's market cap crossed Rs 2 lakh crore after the 10% rally, making it the only Tata Group company after Tata Consultancy Services (TCS) to do so.
A close look at the 5-year chart of Titan Company suggests that the company has provided consistent returns for value investors. The share price hasn't witnessed much volatility for quite some time.
If you are thinking of investing in Titan, then you need to keep a few things in mind. While the official quarterly financial results for Q2 FY22 haven't been announced, the stock might face a strong correction if it fails to run on the lines of the current company update. Despite a certainty of strong Q2 results, any 'unpleasant' aspect of the quarterly result might impact the share price. Secondly, while the company has witnessed a very strong financial growth in the last five years, the stock seems best suited for value investors than traders due to its low volatility and consistent returns.
What are your views on Titan Company Ltd? Let us know in the comments section of the marketfeed app.
Post your comment
No comments to display