This Week Will be About Interest Rates, Fed Speeches, Currency Movements & Volatility - Post Market Analysis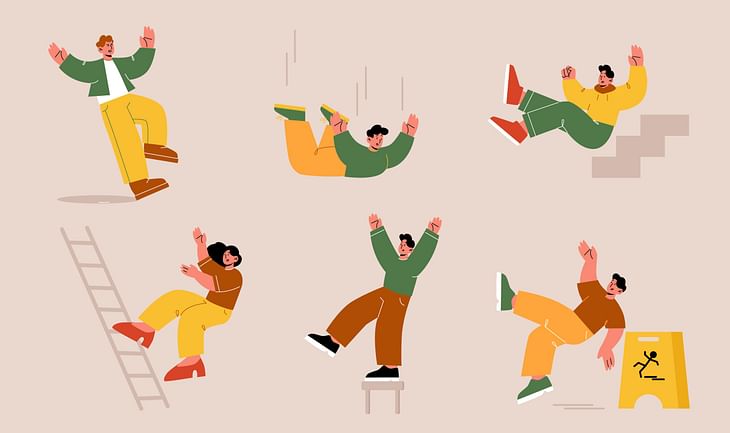 NIFTY opened the day at 17,156 with a gap-down of 171 points. The first four 5-min candles indicated strong rejection from the upper side and the index even broke the 17k level. But according to price action, the actual support lies at the 16,970-985 region, and Nifty tried to make a V-shape recovery from there. But it couldn't break the opening region due to Bank Nifty's 39k resistance. NIFTY closed the day at 17,016, down by 311 points or 1.80%. 
BANK NIFTY started the day at 39,021 with a gap-down of 518 pts. Just after the opening, it lost 39k support and fell to 38,500. It took support from there and tried to recover. But 39k acted as a resistance, and Bank Nifty ended the day at 38,616, down by 930 points or 2.35%.
Similar to previous day, Nifty Auto (-3.8%), Nifty Media (-3%), Nifty Metal (-4.1%), Nifty PSU Bank (-3.6%) and Nifty Realty (-4.2%) fell heavily.
Major Asian Markets closed in the red. European Markets are trading in the red.
Today's Moves
Asian Paints (+1.2%) saw strong buying from the uptrend line with good volumes. The stock has been tracking the recent fall in crude oil prices.
One of the recent performers- Nifty Auto saw heavy selling. Tata Motors (-6%), Maruti (-5.4%), and Eicher Motors (-4.6%) featured in the Nifty 50 Top Losers list.
Hindalco (-5.7%) closed in the red as one of the biggest clients of its subsidiary cut its earnings outlook.
Steel stocks- Tata Steel (-4.2%), JSW Steel (-3.4%), Jindal Steel (-6.6%), and SAIL (-4.4%) fell as brokerage firms warned about long entries in the sector.
Infosys (+1%) closed in the green after hitting the horizontal support in the 1360 levels. The weakness in India Rupee against U.S Dollar is also fueling IT stocks.
SpiceJet (-5.6%) moved down after NCLT issued a notice to the airline company on an insolvency plea.
Harsha Engineers was listed today with a premium of 34.5% at Rs 444 per share. The stock closed at Rs 486.
Shares of Sterlite Technologies (-7.4%) fell after the resignation news of the Chief Financial Officer (CFO).
Markets Ahead
Another tricky-tough day for market participants.
The 17,000 support- Is it still there? With the current conditions, we can't expect strong support from 17k. It will be better to watch 16,780 and 16,620 as major supports if 16,960 support is broken. Not just Nifty, global markets are highly volatile.
Bank Nifty have multiple supports, 37,900,38,100, 38,400 and 38,500. We will be looking for a daily candle close above 38,650.
FinNifty also had a volatile day and we are adding 17,380 as the major support.
HDFC Bank took support at 1419, which is a very important level. We are expecting it took weekly support at 1400 levels.
Reliance's support lies at 2365 levels.
We have multiple Fed member speeches this week, and it will definitely bring a lot of volatility. Major currencies are getting weaker against the dollar.
RBI Monetary Committee Meeting announcements will be out later this week.
There is one trading mistake that you repeat again and again. What is that? Share your thoughts in the comments section of the marketfeed app.
Post your comment
No comments to display