The RP-Sanjiv Goenka Group: Origin & Businesses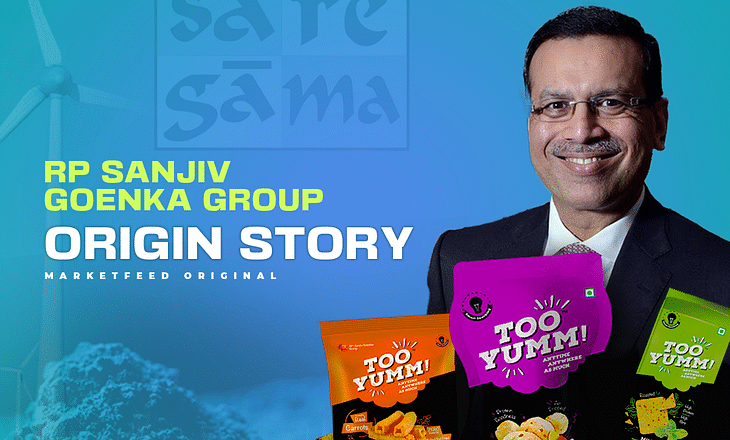 The RP-Sanjiv Goenka Group (RPSG) is one of the largest diversified business groups in India. Since its formation nearly 11 years ago, the group has expanded into business segments such as power generation, carbon black, FMCG, information technology, infrastructure, media & entertainment, and much more. RPSG has established a direct presence in more than 35 countries. The group's rapid growth and expansion can be attributed to the efforts and vision of its top-class family management.
In this article, we take a look into the brief history of the RP-Sanjiv Goenka Group and learn more about their businesses.
Brief History of the Goenka Family
The RPSG Group was established in its current form in 2011. However, the Goenka family's renowned history in Indian business dates back to nearly two centuries. In the early 1800s, the family was involved in the jute and tea sectors. After India's independence in 1947, they ventured into the manufacturing sector after acquiring Octavius Steel from a company moving out of the country.
In the 1960s, Keshav Prasad Goenka transitioned the group's business from trading to industry acquisitions in textiles, power, cables, and engineering. He then split his business empire amongst his three sons— Rama Prasad, Jagadish Prasad, and Gouri Prasad. Rama Prasad Goenka established RPG Enterprises in 1979. The entity started acquiring leading companies in the pharmaceutical, retail, power transmission & distribution, and entertainment industries.
In 2010, the group's businesses were divided between Rama Prasad Goenka's sons, Harsh and Sanjiv. Thus, the RP-Sanjiv Goenka Group was founded in July 2011 with Dr. Sanjiv Goenka as its chairman. Meanwhile, Harsh Goenka is the chairman of RPG Enterprises, the parent company of CEAT (tyre manufacturer), KEC International Ltd, and Zensar Technologies.
Listed Companies of RPSG Group
PCBL Limited (Formerly Phillips Carbon Black Ltd)
PCBL Limited manufactures and sells carbon black in India and across the globe. The Kolkata-based company offers various carbon black grades to the rubber industry under the 'Orient Black' brand. They also manufacture specialty blacks for applications like food contact plastics, fibers, wire & cables, films, adhesives, batteries, and paints under the 'Royale Black' brand.
Moreover, PCBL generates and distributes electricity from the tail gas recovered from carbon black production. The company has a total power generation capacity of 84 megawatts (MW).
CESC Limited
CESC Ltd is an integrated electric utility company. It generates, transmits, and distributes electricity primarily in West Bengal. The company owns and operates three thermal power plants as well. CESC serves ~2.9 million domestic, industrial, and commercial users within 567 square kms of Kolkata and Howrah. It has made Kolkata free of load shedding and brought in fault-free supply, quick response to local power outages, and swift redressal of customer grievances.
Saregama India Ltd
Saregama India Ltd (SIL) is engaged in the business of sound recording and publishing. The company's music segment manufactures and sells music storage devices such as carvaans (music players with pre-loaded songs), music cards, and digital versatile discs. They produce, sell, telecast, and broadcast films, TV serials, and pre-recorded programs. The Mumbai-based company also publishes OPEN, a weekly current affairs magazine.
Firstsource Solutions Ltd
Firstsource Solutions Ltd (FSL) is a leading provider of customized business process management (BPM) services in India and across the globe. The company primarily caters to the banking & financial services, healthcare, communications, and media industries. Their 'Digital First, Digital Now' approach helps corporations strengthen operations and business models. They have established long-term partnerships with over 100 leading global brands, including several Fortune 500 and FTSE 100 companies. FSL has employed over 28,000 people across the US, UK, India, and Philippines.
Spencer's Retail Ltd
Spencer's Retail operates a chain of multi-format retail stores across India. It provides a wide range of quality products across categories such as food, personal care, fashion, home essentials, and electronics. The company also offers products under its own brands, such as Smart Choice, Tasty Wonders, and Clean Home. Currently, Spencer's operates ~120 stores, including 37 hypermarkets in over 35 cities in India.
Other Group Companies & Brands
In 2017, the RPSG Group entered the fast-moving consumer goods (FMCG) segment with Too Yumm!, a healthier snacking alternative. (You may have seen its eye-catching ads starring Virat Kohli). The FMCG business consolidated further with the acquisition of Apricot Foods, which sells packaged snacks under the 'Evita' brand. RPSG group is also present in the quick-service restaurant (QSR) space with Waffle Wallah, Bombay Toastee, and Biryani Battuta.
The group established RPSG Ventures in 2018. It is a consumer venture capital fund for innovative business-to-consumer (B2C) startups. They also made a strategic acquisition of Nature's Basket, a retail chain well-known for its diverse portfolio of gourmet food. The company offers a wide range of organic food and imported ingredients. Interestingly, the RPSG Group is highly active in the Indian sports industry as well. It holds a majority stake in the iconic Mohun Bagan Athletic Club of Kolkata and Lucknow Super Giants, an IPL team. Over the last decade, the group has forayed into renewable energy options. It has set up wind and solar energy plants across Gujarat, Madhya Pradesh, Rajasthan, and Tamil Nadu.
With a rich heritage, the $4 billion (revenue) RPSG Group has now become one of the most respected business conglomerates in India. Let us look forward to seeing how they execute future plans and expand further.
Post your comment
No comments to display