The Future Plans of Mahindra & Mahindra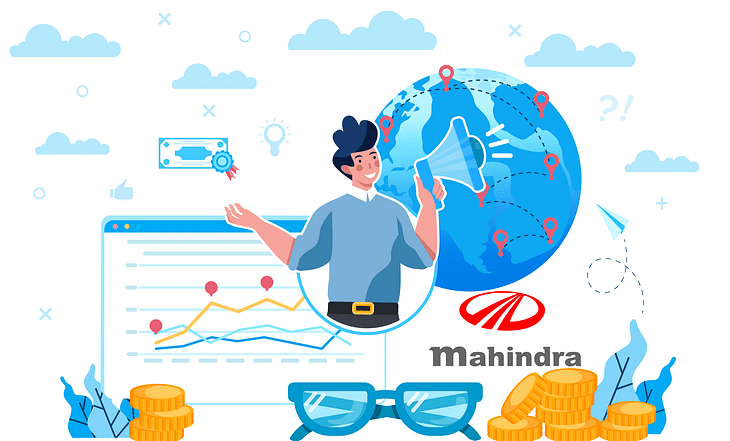 One of India's most trusted vehicle manufacturers is scheming plans to introduce some massive changes. The CFO of Mahindra & Mahindra Ltd. has announced that they are planning big initial public offerings (IPOs) for 10 of its businesses. He has also stated that the company is taking concrete steps to focus on those units that would contribute towards their long-term growth. Let us take a look at which of its units are going to be listed, and other future plans of the company.
Focus on Growth and IPOs
Mahindra & Mahindra plans to list 10 of its businesses. These businesses are spread across six sectors.
The sectors include Financial Service, Infrastructure, Clean Energy, Rural, Clean Mobility (Electric Vehicles), and Technology. Mahindra has identified 10 'gem' companies under each of these sectors.
Given below are some of the companies that will be listed on the stock exchanges:
| | |
| --- | --- |
| M&M 'Gem' Companies | Type of Company |
| Mahindra Accelo | Electric Steel Processor |
| Bristlecone | Supply-Chain Consultant |
| Mahindra Powerol | Diesel Generator Maker |
| Classic Legends Private Limited | Owner of Jawa Motorcycles |
| Mahindra Susten | Clean Tech Firm |
| Mahindra Electric Mobility | Owner of Reva Electric Car |
| Mahindra First Choice Wheels | Used Car Sellers |
The individual contribution of these units to M&M's overall revenue is low. However, the current cumulative revenue of each of these 'gems' is more than Rs 10,000 crore.
Anish Shah, the CFO of M&M Group, has announced that the company expects 2-3 of its businesses to go public in the next 3 years. The other subsidiary companies will be listed in 5-7 years.
"They (the gem companies) are positioned well; they have shown a strong mobility to execute and deliver profits, and many of them are profitable and generating cash. Many of them will not require more cash from the parent company to grow" - M&M CFO and Deputy Managing Director Anish Shah.
This is part of Mahindra's strategic plan to ensure an 18% return on equity (RoE) across all business units in the mid-term.
M&M is also planning to sell its loss-making units to achieve its strategic target. Its units such as South Korea-based SsangYong Motor Company and Australia-based aircraft maker GippsAero Pty Ltd. are to be sold. They are also planning to sell GenZe, a US-based electric bike startup. The group has also announced that additional capital or other financial support will not be provided for SsangYong.
The following graph shows the finances of the sectors in which the firms operate:
Forward-thinking Plans
M&M, the Indian multinational vehicle manufacturer, has carefully selected those companies that have the potential to grow into much larger entities. They are looking for investors in their used car business (First Choice) to capitalize on the present demand for pre-owned cars. The steel-processor, Mahindra Accelo, would receive a major boost at a time when the Indian government is planning to introduce the vehicle scrappage policy. The company has stated that they would be ready with 25 plants across the country as and when the policy comes out. They are also focusing on shifting towards renewable or clean energy sources. With the introduction of their new tractor series K2, they are also ensuring that the current demand of India's agricultural communities is met.
This is a prime example of how a company's management looks way into the future and initiates plans to obtain a major hold in each sector. It seems like there is no stopping Mahindra & Mahindra from securing its vision for the company. Will they be able to initiate these plans successfully? Let us look forward to seeing how these plans are going to be implemented in the coming years. We will be able to trade in these 'gems' very soon.
Post your comment
No comments to display