TCS: Tata Group's Cash Cow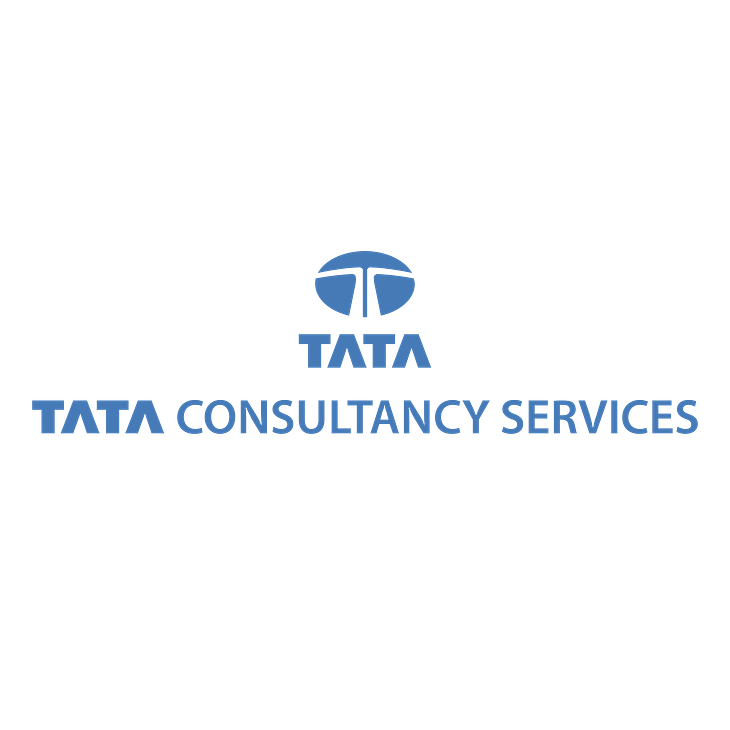 TCS has become one of the top IT companies in the world. Even though we have heard of the company, most of us are not really aware of the services that they provide, or the scale at which they operate. It is important to know certain relevant details and facts of a company, before investing in it. Here are some things you need to know about TCS:
Company Profile
Tata Consultancy Services (TCS) was established in 1968 as a division of Tata Sons Limited. It is a management and technology consultant, which means that they provide services to other firms (or even government agencies), and help them transform the way technology is used. The services include application development, business processing outsourcing (BPO), payment processing, and much more. These could be used to improve business processes or reduce costs. One of the first contracts that TCS received was the development of a punch card system for TISCO (now Tata Steel). In 1989, they started expansion of their services internationally. During that period, they developed a depository and trading system called SECOM for SIS SegaInterSettle, a Swiss Company. They also created System X for the Canadian Depository System. These systems are what make trading in stock markets very easy and efficient.
With experience from these international contracts, TCS, in 1992 built the core trading platform for our very own National Stock Exchange (NSE). The company is responsible for completely changing the system by which capital markets worked in India.
The rapid growth of the company was only possible through the leadership of its first CEO, F.C. Kohli. Often referred to as the Father of the Indian Software Industry, his vision for the company was very well-defined. He encouraged research and development initiatives, and laid the foundations for progressive changes in the industry. N. Chandrasekaran, who is currently the Chairman of the Board of Tata Sons, had a 30-year business career with TCS. Under his leadership, the company became India's largest private-sector employer and the country's most valuable company.
TCS became a publicly listed company on 25th August 2004. The company had the largest private-sector Initial Public Offering (IPO) in the Indian market during that time. It was priced at Rs 850 per share, and was oversubscribed 7.7 times. This means that the company had received more applications to purchase their shares, as compared to the number of shares that they had issued.
Fast forward to 2013, TCS was at the 10th position in a league of top global IT service companies. The company had excelled in providing its expert services to banks, retail businesses, media companies, and much more. A great example of this could be the company's collaboration with the Government, to set up 88 Passport Seva Kendras in 63 cities. In 2014, it became the first company in India to reach a market capitalization of Rs 5 lakh crore. Market capitalization is calculated by multiplying the total number of shares with the present share price. As of 8th October 2020, TCS has surpassed its rival company, Accenture, to become the most valuable IT company in the world, at Rs 10.6 trillion.
It is important that we understand another important feature of the company. TCS is known for how well it takes care of its employees. Their employee training and development programmes have been recognized as one of the best in the world. On 7th October, TCS announced a salary hike for all employees (it has over 4.54 lakh employees), effective from October 1. It has hired more than 16,000 in July-September, during a time when the world is seeing a huge increase in unemployment rates.
Financial Performance
TCS contributes about 75% to the total profit of the Tata Group of companies. The Group always relies on TCS to provide support towards its loss-making firms such as Tata Motors and Tata Steel.
Over the last 10 years, its stock price has seen a Compounded Annual Growth Rate (CAGR) of 20%. It is also a virtually debt-free company. It has about 72.04% promoter shareholding, as of September 2020. Over the last 5 years, revenue has grown at a yearly rate of 10.43%, whereas the IT industry average was at 9.83%.
TCS's Return on Capital Employed (ROCE) is the highest amongst its competitors in the IT sector, at 47.8%. This means that for every Rs 100 worth of capital employed, TCS earns Rs 48 on it. The company has been maintaining a healthy dividend payout of 52.46%, which means that the company is giving out 52.46% of its profit as dividends to investors. They have shown consistent dividend payouts in the last 10 years.
As per its Q2 Results that have just come out, the revenue of the company saw a 4.73% growth from Rs 38,322 crore in the last quarter, to Rs 40,135 crore. This is a very huge result, as TCS has become the most profitable company in India, even more than Reliance.
The net profit has dropped 7.05% to Rs 7,475 crore year-on-year in the September quarter. The net profit was at Rs 8,042 crore during the same period last year. Profit has been impacted, as the company had set aside an amount of Rs 1,218 crore to pay for a lawsuit filed against them by Epic Systems in the US. Also, due to the Covid-19 pandemic, operating costs of almost all IT companies went up as the shift to work-from-home trend happened.
As these results came out on 7th October, TCS shares had a gain of 5.2% to hit an all-time high of Rs 2,877/share.
According to the company, the recovery of Q1 results (problems faced due to Covid-19) was expected to happen in Q3, but it has already happened in Q2. This shows that the company has been able to address the core issues of global recession and increasing unemployment.
Infosys vs TCS
When we speak about the IT sector in India, we immediately think of Infosys and N.R. Narayana Murthy, its former CEO and Chairman. However, the question that arises here is- why doesn't TCS come to our mind first?
Infosys Ltd. and TCS have together made India into an IT superpower. Since the IT sector exports its services, a lot of foreign currency flows into our country. Most of the revenue generated by both companies come from the USA and Europe. Even though we see that TCS is the biggest IT company in India, Infosys comes at a close second. In fact, a lot of reports had come up stating that the valuation of Infosys would soon catch up with that of TCS'.
During the last financial year, Infosys posted a better growth result as compared to TCS. However, whistleblower complaints against the executives of Infosys allowed TCS to widen the gap again. The business model, size, and higher margins of TCS has led to the company having better share prices.
Share Buyback announcement
On 7th October, TCS announced a share buyback of 5.33 lakh crore equity shares for an amount of Rs 16,000 crore. This is about 1.42% of the total paid-up capital. The price has been fixed at Rs 3,000 per share. The dividend at Rs 12/share will be payable on 3rd November. The company has stated that this announcement is in line with its long term goals. This will be the third buyback in TCS's history.
Normally, when a company announces share buyback, it indicates that shares of the company are undervalued, or the company wants to distribute its cash to shareholders in a tax-efficient way. As we now know, undervaluation is not an issue at all for TCS. Some reports have come up, saying that this buyback could be aimed at pumping money back to its parent company, Tata Sons. The reports also state that promoters of Tata are in need of funds, as they want to invest more money into Tata Motors, and buy out SP Group's stake in Tata Sons. You can read more about why the SP group wanted to sell off their stake in Tata Sons here.
As the flag-bearer of Tata Group, it is clear that Tata Consultancy Services have time and again exceeded their targets, and are continuing their path as a global leader in the IT industry. It is definitely interesting to understand how this Indian company has made a huge impact in all corners of the world.
Post your comment
No comments to display