TCS Reports 5.2% YoY Rise in Net Profit in Q1 - Top Indian Market Updates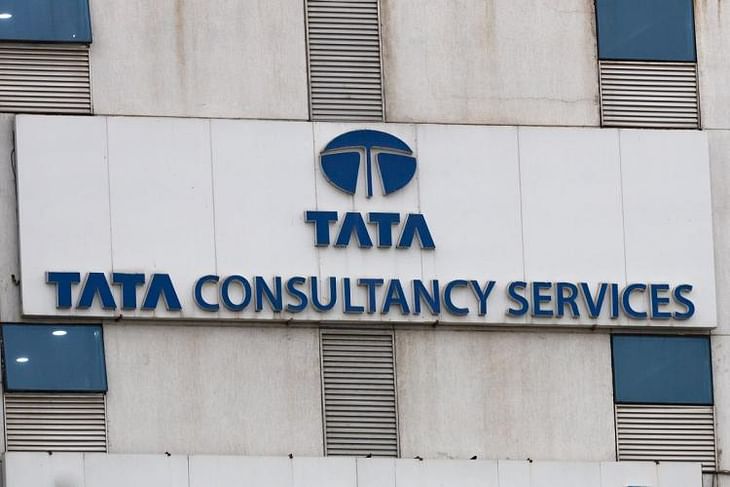 Here are some of the major updates that could move the markets tomorrow:
TCS Q1 Results: Net profit rises 5.21% YoY to Rs 9,478 crore
Tata Consultancy Services (TCS) reported a 5.21% YoY increase in consolidated net profit to Rs 9,478 crore for the quarter ended June (Q1 FY23). Its revenue from operations grew 16.2% YoY to Rs 52,758 crore during the same period. The last twelve months IT services attrition rate stood high at 19.7%. The IT firm's board has declared an interim dividend of Rs 8 per share.
Read more here.
M&M plans to sell 2 lakh electric vehicles by FY27
Mahindra & Mahindra Ltd (M&M) hopes to sell two lakh electric vehicles (EVs) by FY27. It has begun a new path to grab a share of the shift towards electrification. The automaker plans to invest over $1 billion in the EV business and develop a portfolio of five EVs in the next five years. M&M recently raised ~Rs 1,980 crore from British International Investment (BII) for its new wholly-owned EV company.
Read more here.
Tata Motors' global wholesales up 48% YoY to 3.16 lakh units in Q1
Tata Motors Ltd's global wholesales (including JLR) increased by 48% YoY to 3,16,443 units in the April-June quarter (Q1 FY23). Global wholesales of all Tata Motors' commercial vehicles and Tata Daewoo range in Q1 stood at 1,03,529 units, up 97.3% YoY. The company's global sales of all passenger vehicles rose 31% YoY to 2,12,914 units.
Read more here.
City Union Bank partners with Shriram General to distribute insurance products
City Union Bank has partnered with Shriram General Insurance to distribute insurance products across the bank's 727 branches in India. The deal gives space for Shriram General to offer personal lines of insurance products such as motor, personal accident, home, and travel. The agreement allows City Union Bank to provide non-life insurance products to its customers.
Read more here.
Mahindra Holidays plans to add 1,000 rooms in next 2-3 years
Mahindra Holidays & Resorts India Ltd (MHRIL) plans to add ~1,000 rooms in the next 2-3 years, said chairman Arun Nanda. The company is looking at greenfield projects, expansion of existing facilities, acquisitions, and lease opportunities to drive significant growth in room inventory in the next few years. MHRIL added 385 rooms during the financial year 2021-22 (FY22). The total room inventory now stands at 4,568 units across 84 resorts.
Read more here.
Kotak Mahindra Bank bags DLL India's agri & healthcare equipment financing portfolio
Kotak Mahindra Bank has acquired the agriculture and healthcare equipment financing portfolio of asset finance company DLL India. DLL India is a subsidiary of Netherland-based De Lage Landen International B.V., owned by Rabobank. With this acquisition, the bank will gain access to over 25,000 customers with a total standard loan outstanding of ~Rs 582 crore. Kotak Mahindra Bank has also acquired the non-performing assets (NPA) portfolio of DLL India with a total loan outstanding of ~Rs 69 crore.
Read more here.
Happiest Minds partners with CloudFabrix's RDAF
Happiest Minds Technologies Ltd has entered into a strategic partnership with US-based CloudFabrix's Robotic Data Automation Fabric (RDAF) to unify data observability, artificial intelligence for IT operations (AIOps), and automation. RDAF consolidates diverse data sources, converges on the root cause by applying AI/ML pipelines, and concludes by remediating with intelligent automation.
Read more here.
Investor flow to equity mutual fund schemes fall 16% in June: AMFI
Net investments into equity and equity-linked schemes fell 16.3% over the previous month to Rs 15,497.7 crore in June. The number of systematic investment plan (SIP) accounts stood at an all-time high at 5.54 crore and monthly SIP contribution at Rs 12,276 crore in June. The net assets under management (AUM) for the Indian mutual fund industry stood at Rs 35.64 lakh crore in June, registering a 6% YoY growth. The data was released by the Association of Mutual Funds in India (AMFI).
Read more here.
HAL, Safran to develop new helicopter engines
Hindustan Aeronautics Ltd (HAL) has signed an agreement with France-based Safran Helicopter Engines to create a new joint venture (JV) to develop helicopter engines. The JV will meet the requirements of HAL and the Ministry of Defence's future helicopters, including the 13-tonne Indian Multi-Role Helicopter (IMRH). This partnership will involve and utilise the Indian defence manufacturing ecosystem within India.
Read more here.
ONGC, OIL, GAIL emerge winners of OALP-VII bidding round
Oil & Natural Gas Corp (ONGC), Oil India Ltd. (OIL), and Gas Authority of India Ltd. (GAIL) have walked away with most of the eight blocks offered for exploration and production of oil and gas in the Open Acreage Licensing Policy (OALP) 7th bidding round. ONGC won three blocks in this round, while OIL won two. GAIL won one block in Rajasthan. The government has now launched the OALP Bid Round-VIII for 10 blocks.
Read more here.
Post your comment
No comments to display