TCS Posts 8% YoY Rise in Net Profit in Q2 - Top Indian Market Updates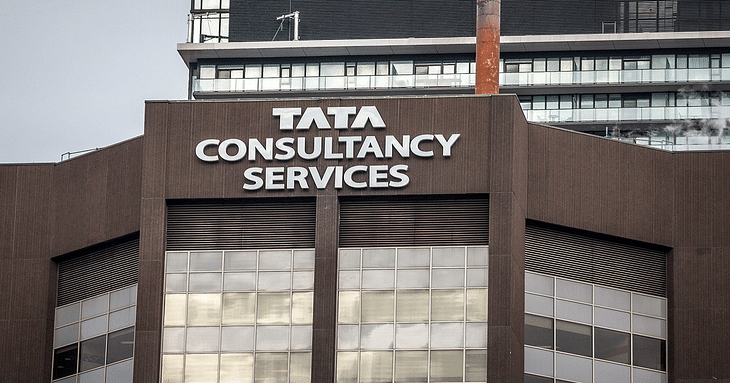 Here are some of the major updates that could move the markets tomorrow:
TCS Q2 Results: Net profit rises 8% YoY to ₹10,431 crore
Tata Consultancy Services (TCS) reported an 8.4% YoY increase in consolidated net profit to ₹10,431 crore for the quarter ended September (Q2 FY23). The IT company's revenue from operations rose 18% YoY to ₹55,309 crore during the same period. Its order book stood at $8.1 billion in Q2. TCS's board has approved a dividend of ₹8 per share.
Read more here.
JSW Steel's combined production grows 12% to 5.68 MT in July-Sept
JSW Steel Ltd reported a 12% year-on-year (YoY) growth in its combined steel production at 5.68 million tonnes (MT) during the quarter ended September (Q2 FY23). Production was down 3% compared to 5.88 MT in the April-June period (Q1). The fall in production can be attributed to extended maintenance shutdowns, subdued market conditions in the US, and lower capacity utilisation in various units in India.
Read more here.
Adani Group in talks for Jaiprakash's cement unit for $606 million: Report
According to an ET Now report, Adani Group is in advanced talks with debt-laden Jaiprakash Power Ventures Ltd. to acquire its cement unit. The group could pay about ₹5,000 crore (~$606 million) for a cement grinding unit and other smaller assets. The deal will help consolidate the Adani Group's dominance in the cement sector, which started after it recently bought Ambuja Cements Ltd. and ACC Ltd. from Switzerland's Holcim Ltd.
Read more here.
India's fuel demand slips to 10-month low in September
India's monthly fuel demand in September was at its lowest since November 2021. Total monthly fuel demand in September fell 3.6% from August, although it was up 8.1% when compared with September 2021. Consumption of fuel totaled 17.18 million tonnes (MT) in September, up from 15.89 MT a year earlier. Sales of diesel grew 13.4% YoY to 6.26 MT in Sept but dropped 1.4% month-on-month.
Read more here.
EaseMyTrip's board approves bonus shares and stock split
The Board of Directors of Easy Trip Planners Ltd has approved a bonus issue. It will issue three bonus shares for every one share held in the company. Easy Trip Planners will need free reserves of ₹130.4 crore (created out of the company's profits in FY22) for implementing the bonus issue. The board also cleared a proposal to split its stock in the ratio of 1:2 (each equity share with a face value of ₹2 will be split into two equity shares with a face value of ₹1).
Read more here.
India Cements divests entire stake in Springway Mining to JSW Cement for ₹477 crore
India Cements Ltd has signed a pact with JSW Cement to divest its entire stake in Springway Mining Pvt Ltd (SMPL) for ₹477 crore. SMPL owns limestone-bearing land in Madhya Pradesh's Panna district. It is also setting up a cement plant in Damoh district. JSW Cement has paid ₹373.87 crore towards part of the deal amount. The rest has to be paid on or before December 31, 2022.
Read more here.
Gravita starts commercial production at aluminium recycling plant in Senegal
Gravita India Ltd's step-down subsidiary in Senegal (West Africa) has commenced commercial production of aluminium from a new recycling plant. The plant has an annual capacity of around 4,000 metric tonnes per annum (MTPA). The company is expecting an additional revenue of approx. ₹60 crore per annum with gross margins of nearly 20% from the new capacity.
Read more here.
Equity inflows surge in September despite volatility: AMFI
Data released by the Association of Mutual Funds in India (AMFI) showed that equity mutual funds witnessed a net inflow of ₹14,077 crore in September 2022, compared to a net inflow of ₹5,942.2 crore in August. Total assets under management for the mutual fund industry stood at ₹38.42 lakh crore as of September 30, compared to ₹39.33 lakh crore as of August 31. Contribution through SIP went up to ₹12,976 crore in September when compared to ₹12,693 crore in August.
Read more here.
Nykaa Fashion partners with Revolve to offer new range of global fashion labels
E-commerce platform Nykaa's fashion arm, Nykaa Fashion, announced a partnership with California-based Revolve to offer access to a range of global fashion labels. With this collaboration, Nykaa Fashion will offer consumers curations spanning over 26,000 options and over 400 brands across apparel, footwear, and accessories, including REVOLVE and its own online platform.
Read more here.
Tata Motors' global sales up 33% in Q2
Tata Motors reported a 33% YoY increase in global sales (including that of Jaguar Land Rover) to 3,35,976 units during the quarter ended September (Q2 FY23). Global wholesale units of all Tata Motors' commercial vehicles and Tata Daewoo range in the quarter stood at 1,03,226 units, up 16% YoY. Sales of JLR stood at 89,899 units in Q2 FY23, compared to 78.251 units in Q2 FY22.
Read more here.
Post your comment
No comments to display