TCS Posts 11% YoY Rise in Net Profit in Q3 - Top Indian Market Updates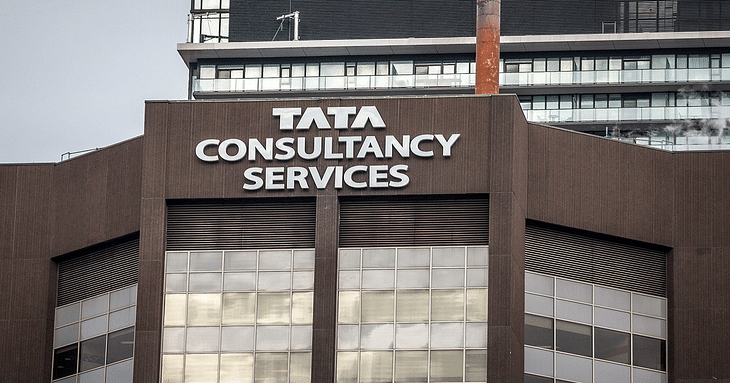 Here are some of the major updates that could move the markets tomorrow:
TCS Q3 Results: Profit rises 11% YoY to ₹10,846 crore
Tata Consultancy Services (TCS) reported an 11% year-on-year (YoY) increase in consolidated net profit to ₹10,846 crore for the quarter ended December (Q3 FY23). The IT company's revenue from operations rose 19% YoY (or 5.2% QoQ) to ₹58,229 crore during the same period. Its order book stood at $7.8 billion in Q3, down from $8.1 billion in Q2. The results are below street/analysts' estimates. TCS's board has approved an interim dividend of ₹8 per share and a special dividend of ₹67 per share.  
Read more here.
IDBI Bank divestment process to complete in FY24: DIPAM
The divestment process of IDBI Bank will complete in the fiscal year 2023-24, said Department of Investment and Public Asset Management (DIPAM) Secretary Tuhin Kanta Pandey. Multiple expressions of interest were received for the strategic disinvestment of Centre and LIC's stake in IDBI Bank. The transaction will now move to the second stage in which the potential bidders will conduct due diligence before putting in financial bids.
Read more here.
Reliance Capital lenders decide to go for fresh auction: Report
According to an Economic Times report, Reliance Capital's lenders have proposed holding a fresh auction next week at a minimum bid threshold of ₹9,500 crore for the bankrupt financial services firm. This follows a row over the Hinduja Group bid that came in after the last auction deadline and was higher than the top offer that had been made within the stipulated time by Torrent Investments.
Read more here.
OVL retakes 20% stake in Sakhalin-1 oil, gas fields
ONGC Videsh Ltd (OVL) has re-taken a 20% stake in the Sakhalin-1 oil and gas fields in Russia. OVL is the overseas arm of state-owned Oil and Natural Gas Corporation (ONGC). Sakhalin-1 is a large oil and gas field in far-east offshore Russia spread over 1,140 square kilometers. It was producing 220,000 barrels per day (bpd) of oil before Russia invaded Ukraine. Of this, OVL's share was 44,000 bpd or 2.2 million tonnes per annum.
Read more here.
Adani Total Gas hikes CNG price by ₹1 in Gujarat
Adani Total Gas Ltd (ATGL) hiked the price of compressed natural gas (CNG) in Gujarat by ₹1 per kilogram, said Federation of Gujarat Petroleum Dealers Association President Arvind Thakkar. This has taken the price from ₹79.34 to ₹80.34 per kilogram. The hike by ATGL comes days after state-run Gujarat Gas raised the price of CNG by nearly ₹3.5 per kg.
Read more here.
L&T's heavy engineering arm wins multiple orders in Q3
The heavy engineering arm of Larsen & Toubro won multiple significant orders (in the range of ₹1,000-2,500 crore) in the October-December quarter (Q3) of FY 2022-23. In the overseas market, L&T Heavy Engineering secured orders for one of the heaviest reactors and screw plug heat exchangers for a refinery in Mexico. It also secured orders for the supply of critical reactors and vessels for blue ammonia projects in the US and Uzbekistan.
Read more here.
India's thermal coal imports up nearly 15% in 2022: Coalmint
According to a Coalmint report, India's imports of thermal coal (used for power generation) grew 14.7% YoY to 161.18 million tonnes (MT) in 2022, driven by higher domestic production and shipments by utilities. Meanwhile, imports of coking coal rose 0.8% to 56.1 MT, anthracite (hard coal) grew 12.2% to 1.79 MT, and PCI pulverized coal injection (PCI) shipments increased 8% YoY to 13.43 MT.
Read more here.
Dr. Lal PathLabs to ramp up operations in Western India
Diagnostic chain Dr. Lal PathLabs is eyeing a leadership position in Western India. Its subsidiary, Suburban Diagnostics, has opened its largest reference lab in Vidyavihar, (Mumbai), which is expected to ramp up testing capabilities and volumes significantly in the coming months. The company will also expand the number of diagnostic centres from 750 to 2,800 and later to 4,500.
Read more here.
M&M launches new versions of Thar
Mahindra & Mahindra (M&M) launched the latest versions of its popular sports utility vehicle (SUV) Thar. The prices for the new version will start at ₹9.99 lakh (ex-showroom) and go up to ₹13.49 lakh. The latest range includes rear-wheel drive variants (without 4-wheel drive capability) in two engine options with manual and automatic transmissions.
Read more here.
India's fuel demand rises 3.1% YoY in December
India's fuel consumption (or oil demand) rose 3.1% YoY to 19.60 million tonnes (MT) in December, as per data from the Petroleum Planning and Analysis Cell (PPAC) of the Oil Ministry. Sales of petrol were 5.9% higher at 2.98 MT. Cooking gas or liquefied petroleum gas (LPG) sales increased by 3.9% YoY to 2.58 MT last month.
Read more here.
Post your comment
No comments to display