TCS Partners With JLR's Digital Unit - Top Indian Market Updates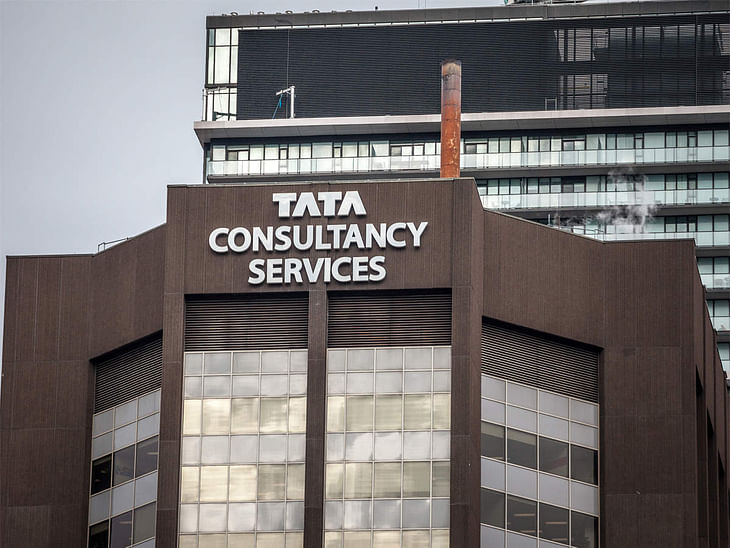 Here are some of the major updates that could move the markets tomorrow:
TCS partners with JLR's digital unit to drive 'future-ready' tech architecture
Tata Consultancy Services (TCS) has announced a landmark partnership with the digital unit of Jaguar Land Rover (JLR). The partnership aims to drive transformation, simplification, and effective management of JLR's digital assets. The deal is valued at £800 million (`₹8,340 crore). TCS will provide application, development & maintenance, enterprise infrastructure management, cloud migration, cybersecurity, and data services at JLR.
Read more here.
REC raised $1.15 billion in August from 6 banks
REC Ltd raised $1.15 billion in August in two tranches from a consortium of six banks. Proceeds of the loans will be utilised to fund power, infrastructure and logistics sector projects as permitted under the external commercial borrowing (ECB) guidelines of the Reserve Bank of India. The funds have been raised under REC's Market Borrowing Programme of ₹1.20 lakh crore for 2023-24.
Read more here.
Consumer court orders ITC to pay Rs 1 lakh to man who found one biscuit less in a packet
A consumer court has directed ITC Ltd to pay ₹1 lakh in compensation to a consumer who found one biscuit less in a packet. The consumer accused the FMCG company of deceptive practices after he claimed that he found only 15 biscuits in a packet that was supposed to contain 16. In its ruling, the consumer court found ITC guilty of engaging in "unfair trade practices" and ordered it to cease selling the particular batch of biscuits in question.
Read more here.
Ather Energy raises Rs 900 crore from Hero MotoCorp, GIC via rights issue
Ather Energy has raised ₹900 crore ($108.27 million) from its shareholders Hero MotoCorp and Singapore's GIC through a rights issue. The company plans to use the funds for new product launches and expand its charging infrastructure and retail network. Ather witnessed sound growth in FY23, with the company's revenue jumping 4.4 times to ₹1,783 crore from ₹408 crore in FY22. The EV firm also increased its retail footprint by 4x to 130 stores from 30 stores last year.
Read more here.
Tata Steel partners with ABB India to reduce carbon footprint in steel-making
ABB India and Tata Steel will jointly work on technologies for reducing the carbon footprint of steel production. Tata Steel has a medium-term target to reduce carbon emissions to less than two tonnes of Co2 per tonne of crude steel in its Indian operations by 2025. Under the agreement, the two companies will focus on system-level assessments of Tata Steel's manufacturing plants and production facilities.
Read more here.
lndiaRF to acquire API, CRAMS business of Ind-Swift Labs
IndiaRF will acquire the active pharmaceutical ingredients (API) and contract research and manufacturing services (CRAMS) business of Ind-Swift Labs. The acquisition is for a consideration of ₹1,650 crore. IndiaRF is an India-focused investment platform promoted by Piramal Enterprises and Bain Capital. The company will use the money to restructure its existing debt.
Read more here.
Adani Total Gas wins work order from Ahmedabad Municipal Corporation
Adani Total Gas has received a work order from the Ahmedabad Municipal Corporation (AMC). The work order pertains to the design, build, finance and operations of a 500 tonnes per day (TPD) capacity of a Bio-CNG plant. The company will execute the order on a Public Private Partnership (PPP) model at Pirana or Gyaspur in Ahmedabad.
Read more here.
Reliance Retail acquires 51% stake in Ed-a-Mamma
Reliance Retail Ventures Ltd. (RRVL) has partnered with Ed-a-Mamma, an eco-conscious clothing brand founded by Bollywood actress Alia Bhatt. RRVL acquired a majority stake of 51% in the company. The joint venture is poised to reshape the landscape of children's fashion and maternity wear. With this partnership, Ed-a-Mamma will explore fresh domains, including personal care and baby furniture.
Read more here.
HCL Tech wins Elders deal
Australian agribusiness company Elders has selected HCL Technologies to accelerate digital transformation across its business operations. Under the multi-year partnership, HCL Tech will provide managed IT services and a diverse portfolio of IT capabilities. The IT major will also be responsible for application development & management, digital workplace capabilities, infrastructure, cybersecurity, and data management for Elders.
Read more here.
Post your comment
No comments to display