Tata Technologies Files IPO Papers With SEBI - Top Indian Market Updates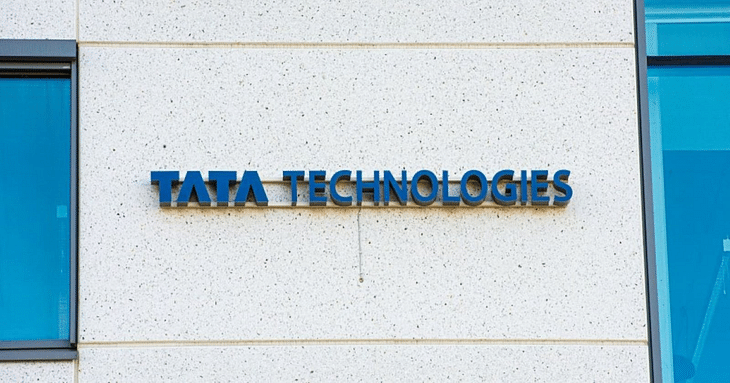 Here are some of the major updates that could move the markets on Monday:
Tata Technologies files IPO papers with SEBI
Tata Technologies Ltd has filed a Draft Red Herring Prospectus (DRHP) with market regulator SEBI to launch an initial public offering (IPO). The IPO is purely an offer for sale by the promoter Tata Motors and two other existing shareholders. The offer for sale (OFS) is 9.57 crore equity shares, representing approx. 23.60% of its paid-up share capital.
Read more here.
Marksans Pharma gets final USFDA approval for Famotidine tablets
Marksans Pharma Ltd has received final approval from the US Food & Drugs Administration (USFDA) for its generic version of Famotidine tablets. The drug is indicated for the treatment of acid indigestion and heartburn. The product had sales of over $200 million in the US market.
Read more here.
Ajanta Pharma approves Rs 315 crore share buyback
Ajanta Pharma's board has approved the buyback of 22.1 lakh equity shares of the face value of Rs 2 each through the tender offer route. The number of shares to be bought back represents 2.59% of the total number of equity shares of the company. Ajanta Pharma will carry out the buyback of shares at Rs 1,425 per share.
Read more here.
Natco Pharma launches additional strengths of Revlimid in US
Natco Pharma Ltd has launched additional strengths for its generic Lenalidomide capsules in the US market. The drug is used in the treatment of multiple myeloma (cancer that forms in a type of white blood cell called a plasma cell). The launch has been done through its marketing partner Teva Pharmaceuticals, a US affiliate of Teva Pharmaceutical Industries.
Read more here.
Automakers record best-ever dispatches in Feb: SIAM
According to the Society of Indian Automobile Manufacturers (SIAM), Indian automakers dispatched nearly 2.92 lakh passenger vehicles, up 11% YoY. This is the highest-ever dispatches for the month of Feb so far. The total two-wheeler wholesale dispatches rose 8% YoY to 11,29,661 units in Feb. Three-wheeler sales surged 86% YoY to 50,382 units.
Read more here.
Bank of Baroda board approves 49% stake divestment in BFSL
Bank of Baroda's board has approved up to 49% divestment in subsidiary BoB Financial Solutions Ltd (BFSL). The bank currently holds 100% of the total equity share capital of BFSL. It will now issue Expression of Interests (EOIs) to suitable investors/strategic partners. Established in 1994, BFSL caters to the needs of a rapidly growing credit card industry.
Read more here.
India's fuel demand hits at least 24-year high in Feb
India's fuel demand hit its highest level in at least 24 years in February, according to govt data. Consumption of fuel rose more than 5% YoY to 4.82 million barrels per day last month. The strength highlights a combination of profitable refining from record Russian crude imports in February, total utilization for primary distillation across India and robust domestic consumption.
Read more here.
India's industrial production rises 5.2% in January
India's industrial production index (IIP) rose to 5.2% in January 2023, compared to 4.3% print in the previous month. This is mainly due to the good performance of the power, mining and manufacturing sectors. In January, growth in the mining sector stood at 8.8%, compared to 9.8% in December 2022. Manufacturing output stood at 3.7% (2.6% in Dec 2022) and electricity growth came in at 12.7% (compared to 10.4% in Dec).
Read more here.
India's forex reserves increase, snapping four-week losing streak
India's foreign exchange reserves rose for the first time in five weeks and stood at $562.40 billion as of the week ended March 3, according to the Reserve Bank of India (RBI). The reserves increased by $1.46 billion at the end of last week after falling by a total of $15.8 billion in the previous four weeks. It stood at $560.94 billion in the week to Feb 24.
Read more here.
Tata Power RE signs PPA with TPDDL for 510 MW hybrid plant
Tata Power Renewable Energy has signed an agreement with Tata Power Delhi Distribution Ltd (TPDDL) to supply electricity from its 510 MW solar-wind hybrid project. It is one of the largest hybrid projects in India, with the capacity bifurcation of 170 MW solar & 340 MW wind power. The project will save an average of 1540 MUs (million units) of CO2 emissions annually for TPDDL.
Read more here.
Airtel's ARPU to rise 3% post jump in base prepaid rates: CLSA
Bharti Airtel's recent decision to increase base prepaid rates by 57% in 19 markets is estimated to immediately boost its average revenue per user (ARPU) by 3% to Rs 199 according to analyst & brokerage group CLSA. Airtel's tariffs across plans are already 25-57% higher than Vi and Reliance Jio.
Read more here.
Post your comment
No comments to display