Tata Steel Announces Mega Merger - Top Indian Market Updates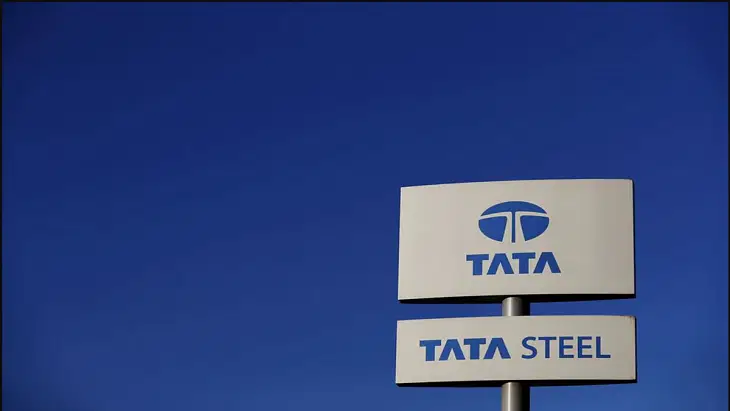 Here are some of the major updates that could move the markets on Monday:
Seven metal companies of Tata Group to be merged with Tata Steel
Tata Group announced the merger of seven of its metal companies into Tata Steel to drive efficiencies and reduce costs. Tata Steel Long Products, Tinplate Company Of India, TRF, Indian Steel & Wire Products, Tata Steel Mining, and S&T Mining will be amalgamated into their parent company Tata Steel Ltd. The resources of the merged entities can be pooled to unlock the opportunity for creating shareholder value.
Read more here.
CIL to sign pacts with BHEL, IOCL to set up four coal gasification projects
Coal India Ltd (CIL) will sign agreements with Bharat Heavy Electricals Ltd (BHEL), Indian Oil Corporation Ltd (IOCL), and GAIL to set up four surface gasification projects. Through the gasification process, coal is converted into syngas (a fuel gas), which can be used in downstream production of value-added chemicals. The government aims to achieve 100 million tonnes of coal gasification in the next eight years to reduce crude oil imports.
Read more here.
Sterling and Wilson Solar to set up solar plants in Nigeria
Sterling and Wilson Solar Solutions (SWSS) and its partner Sun Africa have signed an agreement with the Nigerian government to set up solar power plants aggregating 961 megawatt-peak (MWp). The plants and battery energy storage systems with a total installed capacity of 455 MWh will be set up at five different locations in Nigeria. SWSS is a US-based subsidiary of Sterling and Wilson Solar Ltd.
Read more here.
Mahindra Group, BII commit $500 million for electric SUV space
Mahindra Group and British International Investment (BII) have committed $500 million (over ₹4,000 crore) for the electric sports utility vehicle space. BII has also announced an investment of $250 million in the group's electric vehicle venture 'EV Co'. Earlier this month, Mahindra unveiled its first electric SUV (XUV 400), which it plans to launch in early 2023.
Read more here.
Reliance New Energy acquires 20% stake in Caelux for $12 million
Reliance New Energy Ltd (RNEL) has signed a definitive agreement to acquire a 20% stake in California-based Caelux Corporation for $12 million (~₹ 97.25 crore). Caelux is an industry leader in the research and development of perovskite-based solar technology. Its proprietary technology enables high-efficiency solar modules that can produce 20% more energy over the 25-year lifetime of a solar project at significantly lower installed cost.
Read more here.
Glenmark Pharma, Bausch Health gets approval for RYALTRIS in Canada
Glenmark Pharmaceuticals and Bausch Health announced that RYALTRIS (a nasal spray) has received approval from Health Canada for the symptomatic treatment of moderate to severe seasonal allergic rhinitis (SAR) and associated ocular symptoms. SAR (or hay fever) is an inflammatory condition of the upper airways that occurs in response to exposure to airborne allergens (typically tree, grass, and weed pollens) in sensitized people.
Read more here.
Manappuram Finance accepts rights issue proposal of Asirvad Microfinance
The Board of Directors of Manappuram Finance has accepted the rights issue proposal of its subsidiary, Asirvad Microfinance Ltd. The Kerala-based company said it is entitled to purchase 90.96 lakh shares at ₹268 per share. The board approved subscription to the rights issue of up to 93.28 lakh shares having a value of ₹250 crore (approx).
Read more here.
Rupee hits record low against US Dollar
The Indian Rupee (INR) fell 41 paise to an all-time low of 81.20 against the US dollar in early trade today as US Treasury yields rose to fresh multi-year highs and dollar demand from importers. On Thursday, INR suffered its biggest single-session percentage decline since February due to a lack of aggressive intervention by the Reserve Bank of India (RBI) and a hawkish interest rate outlook by the US Federal Reserve.
Traders have asked for the central bank's intervention to contain INR's rapid fall.
Read more here.
Proxy advisor flags governance concerns at PB Fintech
Proxy advisory firm Stakeholders Empowerment Services (SES) has raised certain corporate governance issues at PB Fintech Ltd regarding its amalgamation with Makesense Technologies and grant of stock options. SES has asked shareholders to seek clarification from the company as to why it initially proposed the amalgamation, then withdrew the application, and why it is being proposed again now.
PB Fintech is the parent company of Policybazaar, a one-stop platform for all types of insurance products.
Read more here.
Post your comment
No comments to display