Tata Power to Set Up Mega Solar Project in TN - Top Indian Market Updates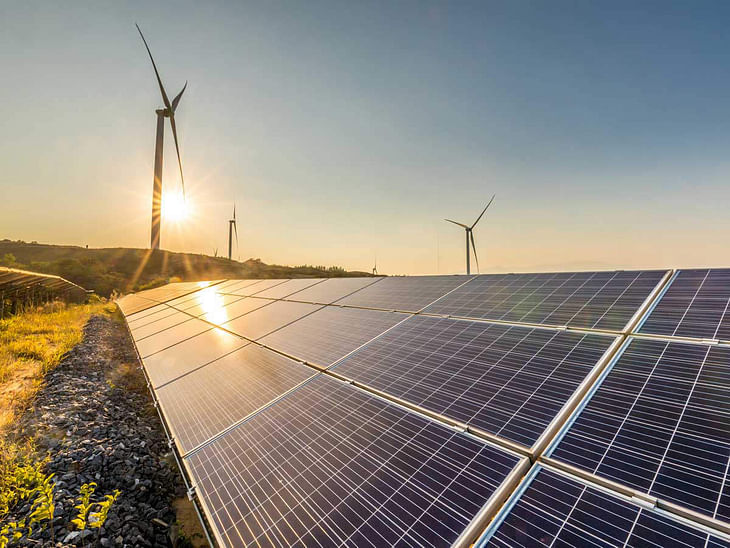 Here are some of the major updates that could move the markets tomorrow:
Tata Power to invest Rs 3,000 crore to set up mega solar plant in Tamil Nadu
Tata Power Ltd has signed a Memorandum of Understanding (MoU) with the Tamil Nadu Government to invest ~Rs 3,000 crores in a new 4 gigawatt (GW) solar cell and 4 GW solar module manufacturing plant in Tirunelveli, Tamil Nadu. The investment in the plant will be made over 16 months and will create over 2,000 employment opportunities. The MoU outlines the commitment made by both parties to stimulate clean energy transition and employment in the state.
Read more here.
APSEZ cargo handling grows 8% to record 90 MT in Q1
Adani Ports and Special Economic Zone Ltd (APSEZ) handled the highest-ever cargo in a quarter at 90.89 million metric tonnes (MMT) during the April-June period (Q1) of FY23, registering a growth of 8% YoY. In June alone, the company handled the highest ever monthly cargo of 31.88 MT, registering a 12% YoY growth. Mundra (21%), Hazira (16%), Kattupalli & Ennore combined (38%), and Dahej (70%) are the key ports that helped drive this monthly volume growth.
Read more here.
Muthoot Finance gets RBI approval to open 150 new branches across India
Muthoot Finance Ltd has received approval from the Reserve Bank of India (RBI) to open 150 new branches across India. It will help the company expand its customer base and assist new customers with gold loan finance and other services. Muthoot Finance plans to carry out branch expansion across South and North India. This expansion will also aid in creating employment opportunities in the sector.
Read more here.
AU Small Finance Bank's loans grow 42 % YoY in Q1
AU Small Finance Bank (SFB) posted a 42% year-on-year (YoY) and 5% QoQ growth in credit to Rs 49,366 crore in the quarter ended June (Q1 FY23). Loan disbursements jumped 345% YoY to Rs 8,445 crore during the same period. The lender's total deposits grew by 48% YoY (or 4% QoQ) to Rs 54,631 lakh crore in Q1.
Read more here.
Tata Motors plans to sell five lakh cars in FY23
Tata Motors Ltd has announced plans to sell five lakh cars in the current financial year (FY23). Chairman N Chandrasekaran also expressed confidence that electric vehicle (EV) sales will cross one lakh units by the next fiscal year. The automaker aims to expand the product portfolio to 10 EVs by 2025 and expects the share of EVs in total sales to rise to 25% in the next five years.
Read more here.
Va Tech Wabag secures order worth Rs 430 crore from Reliance Industries
Va Tech Wabag Ltd has secured a Rs 430 crore order from Reliance Industries Ltd for establishing a desalination plant at Jamnagar. The scope of work includes the design, engineering, procurement, construction, and commissioning of the seawater reverse osmosis (SWRO) plant. This plant is scheduled to be completed over a 21-month period.
Read more here.
NTPC power generation rises 22% YoY in Q1
NTPC Limited reported a 22% YoY growth in power generation at 104.4 billion units (BU) in the April-June quarter (Q1 FY22). The company posted a 29% YoY rise in power generation at 34.8 BU during June 2022, compared to 26.9 BU in June 2021. NTPC has also become India's first energy company to declare its energy compact goals as part of the UN High-level Dialogue on Energy (HLDE).
Read more here.
RBI imposes Rs 1.05 crore penalty on Kotak Mahindra Bank
The Reserve Bank of India (RBI) imposed a monetary penalty of Rs 1.05 crore on Kotak Mahindra Bank. The penalty can be attributed to non-compliance with the Banking Regulation Act, 1949, and directions on 'Customer Protection– Limiting Liability of Customers in Unauthorised Electronic Banking Transactions', and 'Loans and Advances– Statutory and Other Restrictions'.
In other news, RBI has imposed a penalty of Rs 1 crore on IndusInd Bank for non-compliant with certain Know Your Customer (KYC) norms.
Read more here.
Adani Enterprises declared lowest bidder in CIL import tender
Adani Enterprises Ltd has emerged as the lowest bidder in Coal India Ltd's first coal import tender. The company quoted Rs 4,033 crore for the supply of 2.416 million tonnes (MT) of coal on a freight-on-road (FOR) basis. The imported coal will go to seven state-generating companies and 19 private power plants.
Post your comment
No comments to display