Tata Motors Secures Biggest Ever EV Fleet Order - Top Indian Market Updates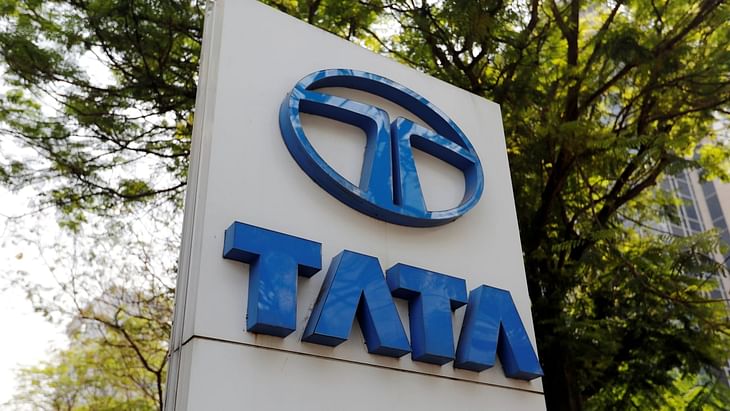 Here are some of the major updates that could move the markets tomorrow:
Tata Motors bags biggest ever EV fleet order in India
Tata Motors Ltd has secured an order for the supply of 10,000 XPRES-T EV units from BluSmart Electric Mobility. The deployment of 10,000 units makes this the biggest ever EV fleet order in India. The vehicles will be used across India for commuters, helping minimise the carbon footprint.
In other news, Tata Motors has partnered with Kolte-Patil Developers Ltd to set up EV charging infra across Pune, Mumbai, and Bengaluru.
Read more here.
Adani Enterprises to set up hyper-scale data centre at Bengal Silicon Valley
The West Bengal government has given approval to Adani Enterprises to set up a hyper-scale data centre at Bengal Silicon Valley. The project will come up on 51.75 acres of land. Bengal Silicon Valley is an innovative information technology hub. It is envisioned to attract investment in IT and telecom projects with employment potential.
Read more here.
Zydus Lifesciences gets USFDA approval for Famotidine tablets
Zydus Lifesciences Ltd has received final approval from the US Food & Drug Administration (USFDA) to market Famotidine tablets. The drug is a histamine H2 receptor blocker, which works by reducing the amount of acid in the stomach. The pharma company will manufacture the product at its drug formulation facility at SEZ, Ahmedabad.
Read more here.
TVS looks to raise up to Rs 5,000 cr in EV push: Report
TVS Motor Co. Ltd is reportedly in advanced talks to raise Rs 4,000-5,000 crore from private equity firms to fund the expansion plan of the group's newly formed electric mobility arm. The company aims to consolidate its position as a leader in the EV segment through relevant product offerings and increase its network presence across India. TVS has achieved a 19% market share in the highspeed electric scooter segment in FY 2021-22.
Read more here.
Cyient to acquire Portugal-based Celfinet for €41 million
Cyient Ltd has signed a definitive agreement to acquire Celfinet, a Portugal-based wireless engineering services firm, for €41 million (~Rs 341 crore). Celfinet offers end-to-end network planning and performance optimization services. This acquisition will help Cyient strengthen its wireless engineering practice to support Communication Service Providers (CSPs) and enterprises to deploy their connectivity networks at scale.
Read more here.
Automobile retail sales remained low in May compared to pre-Covid period: FADA
As per data from the Federation of Automobile Dealers Association (FADA), total retail vehicle sales stood at 16,46,773 in May 2022, compared to 5,36,795 units in the same period last year. Sales were lower by ~10% compared with the pre-covid month of May 2019. FADA said the government's reduction in fuel prices will tame inflation and boost vehicle sales.
Read more here.
L&T Construction to construct Bandra wastewater treatment facility
The Water & Effluent Treatment business of L&T Construction has secured a large order (in the range of Rs 2,500-5,000 crore) from the Brihanmumbai Municipal Corporation (BMC). The project involves the construction of a state-of-the-art wastewater treatment facility with best-in-class treatment standards.
Read more here.
Power Mech Projects secured orders worth Rs 522 crore
Power Mech Projects Ltd (PMPL) has received a Letter of Award (LoA) for five separate work orders worth Rs 521.95 crore. The company bagged an order worth Rs 119 crore from BHEL for civil structural works for the flue gas desulphurization (FGD) system in the existing 1x800 megawatt (MW) North Chennai Thermal Power Plant. PMPL has secured an order worth Rs 126.91 crore from Thyssenkrupp Industries India for supplying structural steel fabricated items.
Read more here.
IRB Infra Developers offers Vadodara Kim Expressway to IRB InvIT Fund
IRB Infrastructure Developers Ltd has offered Vadodara Kim Expressway to IRB InvIT Fund. The Vadodara Kim stretch, part of the Delhi-Mumbai Expressway (DME), is 23.740 km long and has a project cost outlay of Rs 2,094 crore. IRB InvIT Fund is a publicly offered and listed infrastructure investment trust (InvIT).
Post your comment
No comments to display