Tata Group's BigBasket Eyes IPO by 2025 - Top Indian Market Updates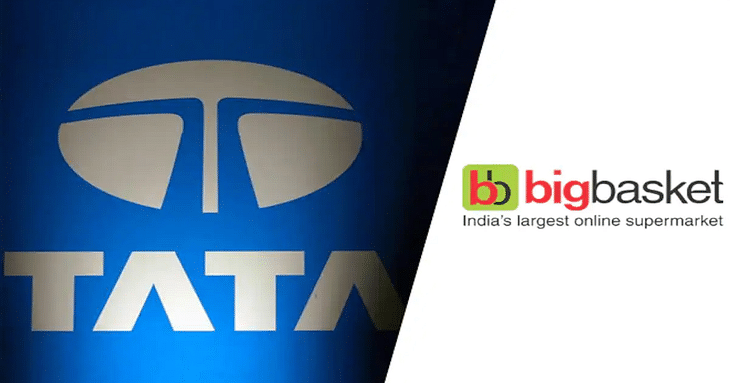 Here are some of the major updates that could move the markets tomorrow:
Tata-owned BigBasket eyes IPO by 2025 after $200 million fundraising: Report
According to a BQ Prime report, Tata Group's online grocer BigBasket is expected to launch an initial public offering (IPO) within three years after the recent fundraising valued the online grocer at $3.2 billion. The company had raised $200 million (~₹1,650 crore) to boost its quick commerce arm and expand its nationwide footprint. At present, BigBasket operates in 55 cities. The company wants to expand to 75 cities by March 2023.
Read more here.
Auto components industry grew 34.8% to ₹2.65 lakh crore in H1 FY23
India's auto components industry witnessed a 34.8% YoY growth to ₹2.65 lakh crore in the first half (H1) of the current financial year (FY2022-23), said the Automotive Component Manufacturers Association of India. During the period, exports of components grew by 8.6% to ₹79.03 lakh crore, while imports rose 17.2% to ₹79.8 lakh crore. There was strong demand in the domestic market, particularly from the passenger vehicles segment.
Read more here.
Mankind Pharma enters pet care segment with 'PetStar' brand
Mankind Pharma has diversified into the pet care segment with the launch of its 'PetStar' brand. The brand aims to build and support the pet care ecosystem by offering pet food, medicine, supplements, and grooming products. The pharma company aims to make PetStar a loved, palatable, nutritious, and healthy food brand for pets such as dogs and cats.
Read more here.
M&M to continue strong momentum owing to robust demand for newly-launched SUVs
Mahindra & Mahindra's revenue market share in the SUV category stood at 19.9% in Sept 2022, up from 12.9% in Sept 2021. The company had pending orders for 2.6 lakh SUVs at the close of last quarter. M&M's new launches (Thar, XUV700, and Scorpio) have been received well, and the automaker is confident of maintaining this momentum with a strong order book and in-demand blockbuster products.
Read more here.
Credit growth far away from being considered 'exuberant': RBI Governor
The present credit (or loan) growth in India is far away from being considered 'exuberant' and there is no 'big gap' between the credit growth and deposit accretion when looking at the absolute numbers, said RBI Governor Shaktikanta Das at the BFSI Summit organised by Business Standard. Credit growth is going up after two years of being depressed, while the deposit growth number has come off a relatively higher growth during the pandemic years.
Read more here.
IndiGrid, G R Infraprojects partner to bid for power transmission projects worth ₹5,000 crore
India Grid Trust (IndiGrid) and G R Infraprojects Ltd (GRIL) have partnered to bid for identified power transmission projects worth ₹5,000 crore. The two firms have entered into a framework agreement to acquire a 100% stake in Rajgarh Transmission Ltd, which GRIL won in March 2022. The power ministry has recently unveiled a plan for investment of ₹2.5 lakh crore in building transmission infrastructure for meeting the vision of 500 GW of renewable energy capacity by 2030.
Read more here.
IL&FS transfers two more road assets worth ₹976 crore to Roadstar InvIT
IL&FS has transferred two more road projects— Hazaribagh Ranchi Expressway and Thiruvananthapuram Road Development Company— to Roadstar Infra Investment Trust (InvIT) at an enterprise value of ₹979 crore. With this, secured lenders of both the assets, including Punjab National Bank, Union Bank, Indian Overseas Bank, and others (with a combined debt of over ₹630 crore) will get 100% recovery through restructuring of their debt under the InvIT.
Read more here.
Paytm CEO says there will be no more cash burn
Paytm CEO Vijay Shekhar Sharma said that going ahead, there will be no more cash burn in the business. He also added that the digital payments firm was far ahead in re-setting its ambition on controlling spending. Paytm had net cash, cash equivalents, and an investable balance of ₹9,182 crore at the end of September, according to its latest quarterly earnings report. CLSA also upgraded Paytm in November, saying that cash burn could end in another 4-6 quarters.
Read more here.
Bharti Airtel launches 5G services in Ahmedabad, Gandhinagar, Imphal
Bharti Airtel Ltd announced the launch of high-speed 5G services in Ahmedabad and Gandhinagar (Gujarat). The company also announced the rollout of 5G services in Imphal (Manipur). Customers with 5 G-enabled devices can enjoy the high-speed network at no extra cost until the rollout is more widespread. Airtel 5G will allow superfast access to high-definition video streaming, gaming, and multiple chatting.
Read more here.
Post your comment
No comments to display