Tanla Platform's Share Price Has Surged by 1,400% Since March. Here's How.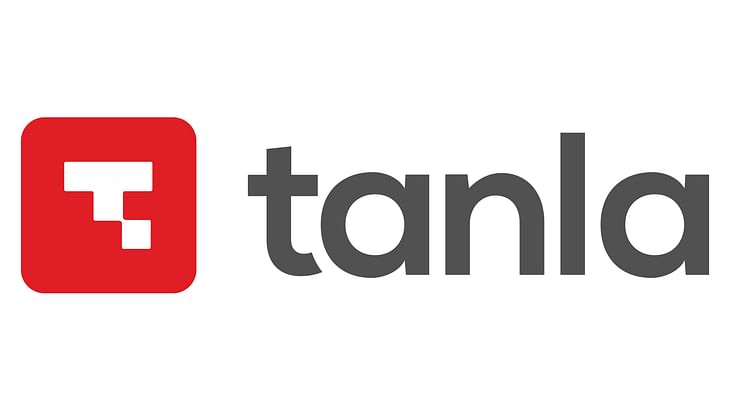 An Indian company's stock has surged by more than 1,400% so far in the current financial year. It is one of the firms that have shown immense business growth amidst the Covid-19 pandemic. They even have social networking giant Facebook Inc as one of its clients! The company we are talking about is Tanla Platforms. Let us understand what exactly the company provides as its services. More importantly, let us find out how its stock prices have shown an impressive rally this year.
Company Profile
Tanla Platforms Limited (TPL) is one of the leading cloud communication providers in the world. It was established in 1999 and was initially known as Tanla Solutions Limited. With its base in Hyderabad, the company offers messaging services to corporates around the globe. It is also engaged in the business of Short Message Service Centre (SMSC) and Vendor Management Systems (VMS). An SMSC is a portion of a wireless network that handles SMS operations, such as routing, forwarding, and storing incoming text messages.
An interesting fact about the company is that it had secured orders from very prominent clients in the 2000s, just as it had started its operations. Their SMSC platform was deployed in companies such as Reliance Telecom, BPL, Airtel, Aircel, and many other telecom companies. As we know, most of these firms have quit operations in India, or have merged with other companies. In June 2009, Tanla acquired Finland-based mobile payments company OpenBit Oy, which was renamed Tanla Oy.
Over the years, they have developed simpler and faster modes of cloud-based solutions. They have been able to expand their operations to countries such as the United Kingdom, Singapore, and the UAE. Tanla, which was not very well known until now, has around 1,500 clients. Some of the prominent clients include Bharti Airtel, Vodafone Idea, LinkedIn, HSBC, and even Facebook Inc. An example of their services is the push notifications that you receive on the Swiggy app when your food has arrived!
Entry Into the Stock Market
Tanla Platforms had secured some very prominent orders since its inception. With the expansion of its business, it required capital to set up domestic infrastructure facilities. They needed to raise funds to ramp up research and development activities. Tanla also had ambitious plans to establish overseas marketing and sales facilities. With all these objectives in mind, the company decided to issue an initial public offering (IPO) worth Rs 378.86 crore in December 2006.
Tanla Solutions was listed on the stock exchanges on January 5, 2007. On the first day, Tanla was listed at Rs 189 on the NSE. Now, after 13 years, the company's stock is showing an amazing rally. Let us find out why.
The Surge in Tanla Platform's Share Price
As we can see from the chart, the company's stock price has shown a great upward movement since March 2020. The shares had gone down to a 52-week low of Rs 37.10 in March. Against all odds, the stock has now made an impressive comeback, and have surged by more than 1,400% to Rs 612 (as of November 27). An observation we can make here is that the lockdown imposed in March had created a high demand for digital communication services. As people were confined to their homes, Tanla's clients required its support to provide customer-based services. The company began to get more orders, and there was a huge rise in digital spending.
However, we can see that this has not been the only reason for the surge in Tanla's stock price. Let us take a look at some more important facts:
In mid-2019, Tanla Platforms completed the acquisition of Mumbai-based Karix Mobile Private Ltd for Rs 340 crore. Karix Mobile is a leading mobile engagement and communications provider. This acquisition has helped Tanla to broaden its portfolio of e-commerce clients. 
In the same year, the company also made another strategic move and acquired Gamooga for Rs 48.5 crore. This is a leading AI-based marketing automation platform. This has helped Tanla to improve on the development of its products.
Route Mobile Ltd. got listed in September 2020. Its IPO was oversubscribed nearly 74 times on its final day. The stock of Route Mobile was listed at a 102% premium over its issue price of Rs 350. As the company received such an impressive valuation on its debut, it had a very positive effect on the stock of its main competitor, which is Tanla Platforms. Thus, the interest of investors in both telecom services companies has increased this year.
The company had also made significant changes in its management, and brought in well-established individuals in the telecom sector. Tanla managed to rope in Amrita Gangotra, the former director of technology at Vodafone Group Plc, as an independent director. Sanjay Kapoor, the former CEO at Bharti Airtel, also joined the company as a growth adviser in 2019. These changes in company personnel have helped Tanla Platforms to secure massive growth in 2020.
Another important factor is that Tanla Platforms was included in the MSCI India Domestic Small Cap Index on November 12. This has helped to increase the interest of its investors. They would have the confidence to pour in more funds into the stock.
Various foreign investors have shown great interest in the firm as well. Singapore-based Amansa Investments and American Funds acquired 3% and 6.34% stake, respectively, in Tanla Platforms. On November 26, the Massachusetts Institute of Technology (MIT), a prestigious university in the US acquired a 0.72% equity in Tanla. On the same date, Vantage Equity Fund bought 6.85 lakh shares or 0.5 percent equity.
In the last 6 months, the total promoter holding in the company has increased by 7.50%. This shows how Tanla's promoters have increased their confidence in the business.
The company and its various subsidiaries are debt-free.
Conclusion
This is clearly a prime example of a company that has shown its willingness to adapt to the changing times. Even before the impact of the Covid-19 pandemic, Tanla Platforms had already realized its potential to grow its business. It has proved to be a firm that has instilled confidence in its promoters and investors. We could see much more foreign investment being infused into the firm in the months to come. We can also see that it has secured its position as a market leader in the app-to-person messaging ecosystem in India.
All these factors mentioned in detail has contributed to the surge in its stock price. Will Tanla Platforms be able to continue on this streak? Let us wait and watch.
Post your comment
No comments to display