Stuck in a Range! - Post-Market Analysis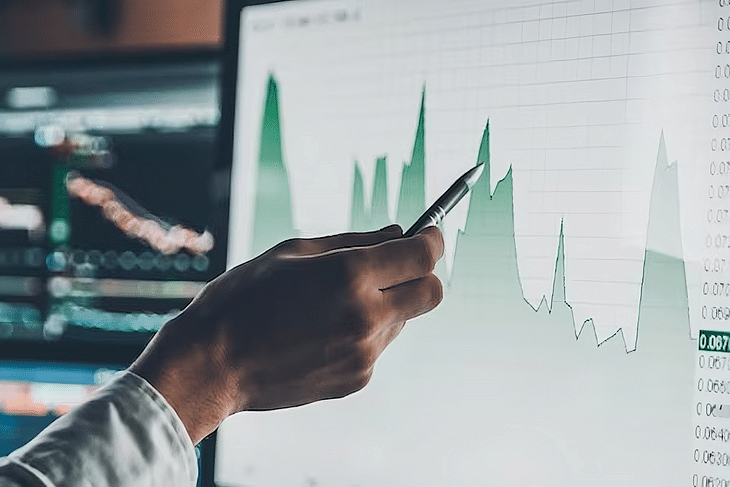 NIFTY started the day at 18,595 with a gap-up of 31 points. Throughout the day, the index consolidated in the range of the first 5-minute candle (a nearly 50-point range) between 18,570 and 18,620 zones. Nifty closed at 18,601, up by 38 points or 0.21%.
BANK NIFTY started the day at 44,035 with a gap-up of 46 points. Similar to Nifty, Bank Nifty moved sideways throughout the day in a 110-point range between 44,050 and 43,940 zones. After 2:30 PM, the index gave a breakdown of the consolidation, went down to 43,870 levels, and re-tested the consolidation low near 43,940. BNF closed at 43,944, down by 44 pts or 0.1%.
All indices closed flat-to-green today. Nifty IT (+1.51%), Nifty Realty (+1.4%), and Nifty Media (+1.13%) moved up the most.
Major Asian markets closed flat-to-green. European markets are currently trading in the green.
Today's Moves
BPCL (+3.39%) was NIFTY50's top gainer. The shares gained amid falling crude oil prices.
Major IT stocks Coforge (+2.2%), HCL Tech (+2.69%), LTTS (+2.1%), TCS (+1.1%), and INFY (+2.05%), and others moved up with strength.
Delhivery (+9.4%) surged on the back of a block deal.
Suzlon Energy (+9.29%) hit a fresh 52-week high of Rs 15.40. The company's shares have rallied over 80% in a month due to an improvement in financial performance.
PowerGrid (-1.2%) underperformed the market and was NIFTY50's top loser.
Go Fashion (-4.8%) moved down on reports that Sequoia Capital may sell shares via a block deal today.
Markets Ahead
Nifty is stuck in between a tight range of 18,590 and 18,620. The index has broken down a long-running trendline that it had been respecting since April 2023. Now, 18,600 (which is also the previous swing) is acting as a good support level. If this immediate support is broken, we can expect Nifty to fall to 18,460 zones. If 18,625 is broken on the upside, the index could test the previous swing of 18,680 again.
Bank Nifty is stuck in a consolidation zone. If it breaches the 44,150-200 zone on the upside, the index can give an immediate target of 44,500 and then 45,000. But if the immediate support of 43,850 is breached, we can expect the index to fall till the consolidation low of 43,750 and then 43,450 zones.
According to price action, the Indian markets are looking sideways to bearish. However, the markets have to break out or break down for confirmation of the movement.
As India Vix is at 11, we're seeing calmness everywhere and only consolidation.
Meanwhile, the global markets are waiting for US Federal Reserve's announcement on interest rates on Wednesday! As per reports, the rates are likely to remain unchanged. US consumer inflation data will be released tomorrow, while India's CPI data will be out later today.
What levels are you watching out for FIN NIFTY expiry tomorrow? Let us know in the comments section of the marketfeed app!
Post your comment
No comments to display