SpiceJet Gets Show-Cause Notice From DGCA - Top Indian Market Updates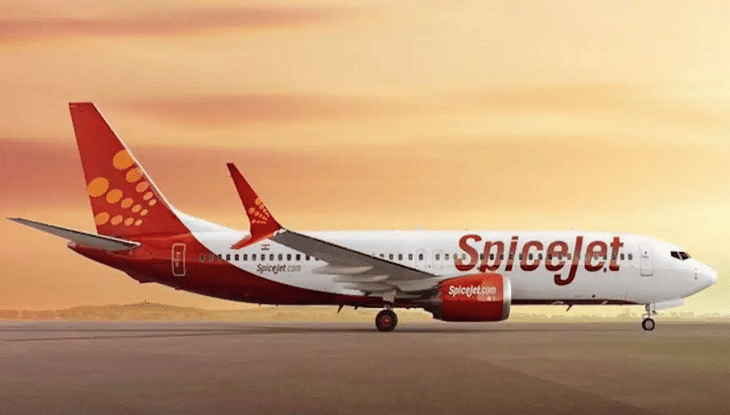 Here are some of the major updates that could move the markets tomorrow:
SpiceJet gets show-cause notice from DCGA for safety lapses
The Directorate-General for Civil Aviation (DGCA) has issued a show-cause notice to SpiceJet Ltd for failing to establish a safe and reliable air service. An unusually high number of incidents involving SpiceJet aircraft since April 1 has prompted the aviation regulator to seek an explanation from the airline. SpiceJet has displayed poor internal safety oversight and inadequate maintenance actions as most of the incidents are related to either component failure or system-related failure.
Read more here.
Reliance Retail to bring fashion brand Gap to India
Reliance Retail Ltd has entered a long-term partnership with Gap Inc. to bring American fashion brand Gap to India. Through the franchise agreement, Reliance Retail has become the official retailer for Gap across all channels in India. The company will introduce Gap's fashion offerings to Indian consumers through a mix of exclusive brand stores, multi-brand store expressions, and digital commerce platforms.
Read more here.
Macrotech Developers reports strong Q1 performance
Macrotech Developers Ltd's pre-sales for the April-June quarter (Q1 FY23) stood at Rs 2,814 crores, up 194% YoY. Since pre-sales increased by Rs 1,857 crore in Q1, 75% of the total sales growth required to meet full-year guidance has been achieved in Q1 itself. The realty firm continues to see good demand across segments. Amidst evolving macroeconomic conditions, they have not yet seen any negative impact on demand for housing from high-credibility developers.
Read more here.
SBI renews MoU with Air Force for defence salary package
State Bank of India (SBI) has renewed the Memorandum of Understanding (MoU) with the Indian Air Force for the Defence Salary Package (DSP) scheme. Under this scheme, the bank will offer various benefits and features to all serving and retired Air Force personnel and their families. SBI will offer extensive benefits such as complimentary personal accidental insurance and air accidental insurance.
Read more here.
Godrej Consumer expects India sales to grow in double-digits in Q1
Godrej Consumer Products Ltd (GCPL) said its India business would report double-digit growth in sales in the June quarter (Q1 FY23). The FMCG firm expects to deliver high single-sales growth at the consolidated level. With inflationary pressures declining slightly and significant correction in palm oil derivatives and crude oil (vital raw materials), GCPL expects a recovery in consumption and gross margins in the upcoming quarters.
Read more here.
EaseMyTrip enters New Zealand market
Easy Trip Planners Ltd has expanded its international footprint by incorporating a wholly-owned foreign subsidiary in New Zealand as part of its expansion strategy. The company is anticipating a significant pent-up global demand for the travel and tourism sector in the coming months. EaseMyTrip will launch a localised search engine in New Zealand to cater to the customers in the region.
Read more here.
IndusInd Bank partners with MoEngage
IndusInd Bank announced a strategic partnership with MoEngage to deliver a differentiated digital experience across multiple customer journeys. US-based MoEngage is an insights-led customer engagement platform. As part of the partnership, Induslnd Bank will leverage MoEngage's platform to deliver a 'Gen Z' digital banking experience to its customers. The bank will be able to curate personalized content and recommendations across channels.
Read more here.
Shriram Transport Finance gets shareholders' approval for merger
Shriram Transport Finance Company Ltd (STFC) has received approval from its equity shareholders and creditors for its merger with Shriram City Union Finance (SCUF). In December 2021, Chennai-based diversified financial services company Shriram Group announced the merger of Shriram Capital Ltd (SCL) and SCUF with STFC. The merged entity will be known as Shriram Finance Ltd, and it will be the largest retail finance NBFC in India.
Read more here.
NTPC REL partners with GACL to set up India's first commercial-scale green ammonia project
NTPC Renewable Energy Limited (NTPC REL) has signed a Memorandum of Understanding (MoU) with Gujarat Alkalies and Chemicals Ltd (GACL) to set up India's first commercial-scale green ammonia and green methanol projects. The two entities aim to supply 100 megawatts (MW) RE-RTC (Round The Clock) power and synthesize 75 tonnes per day (TPD) Green Methanol and 35 TPD Green Ammonia for captive use for the production of various chemicals by GACL at its Vadodara and Dahej complex in Gujarat.
Read more here.
Post your comment
No comments to display