SpiceJet, Credit Suisse AG Resolve Financial Dispute - Top Indian Market Updates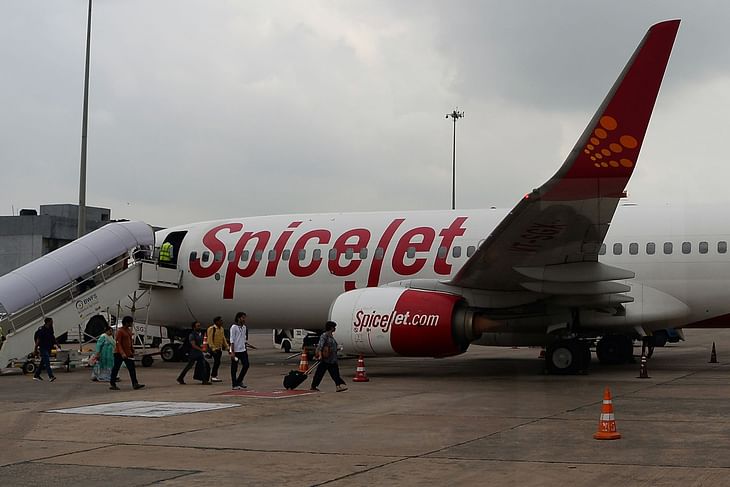 Here are some of the major updates that could move the markets tomorrow:
SpiceJet, Credit Suisse AG tell SC they resolved financial dispute
SpiceJet Ltd and Swiss firm Credit Suisse AG told the Supreme Court they have resolved their financial dispute. The apex court allowed SpiceJet to withdraw its appeal against a Madras High Court verdict ordering that the airline be wound up on account of alleged non-payment of dues to Credit Suisse. As per Credit Suisse AG, SpiceJet had failed to honour its commitment to pay the bills for over $24 million for maintenance and repair of aircraft engines and components.
Read more here.
Tata Motors secures order for 921 electric buses from BMTC
Tata Motors has secured an order for 921 electric buses from the Bengaluru Metropolitan Transport Corporation (BMTC). The automaker is all set to supply, operate and maintain 12-meter electric buses as part of the large tender announced by Convergence Energy Services Ltd (CESL). BMTC Managing Director G Sathyavathi said the order is essential for Bengaluru's growing requirement for clean and sustainable public transport.
Read more here.
HAL opens office in Kuala Lumpur to explore business operations in Southeast Asia
Hindustan Aeronautics Ltd (HAL) has signed a Memorandum of Understanding (MoU) with its representative in Kuala Lumpur (called Forte Drus) for tapping new opportunities in exporting weaponry to Malaysia. The office in Malaysia will help HAL to tap the new business opportunities for Fighter Lead-in Trainer, Light Combat Aircraft, and other requirements of the Royal Malaysian Air Force (RMAF).
Read more here.
Power Mech Projects secures order worth Rs 6,163 crore from Adani Group
Power Mech Projects Ltd (PMPL) has secured an order for five Flue Gas Desulphurization (FGD) projects with an aggregating value of Rs 6,163.20 crore from Adani Group. The FGD projects will be used to install 15 FGD retrofits to coal-based units at Mundra, Tiroda, Kawai, and Udupi. These units will effectively curb sulphur-dioxide emissions and play a vital part in helping India achieve its ambitious goal of reducing emissions.
Read more here.
IRCTC floats tender to appoint consultant for digital data monetisation
Indian Railway Catering & Tourism Corporation (IRCTC) has floated a tender to hire a consultant to monetise digital assets. The assets mentioned in the tender include rail ticketing data, user base, and passenger travel-related transactions. As per reports, IRCTC has estimated a revenue generation potential of Rs 1,000 crore through the monetisation of its digital assets.
Read more here.
Datamatics Global Services partners with US-based AccessFares
Datamatics Global Services Ltd (DGSL) has entered into a long-term strategic partnership with AccessFares to enhance the customer experience for its premium international airfare services. DGSL will manage the premium international airfare services and help create value across the entire air ticketing, invoicing, and billing process. US-based AccessFares is a market leader in providing premium international airfares with significant discounts to customers globally.
Read more here.
Lupin gets USFDA approval for Rufinamide tablets to treat seizures
Lupin Ltd has received approval from the US Food & Drug Administration (FDA) for Rufinamide tablets. The drug is used to treat the symptoms of Lennox-Gastaut Syndrome (seizures). They are available for oral administration as film-coated tablets. The product will be manufactured at Lupin's facility in Goa. As per IQVIA MAT June 2022 data, Rufinamide tablets had estimated annual sales of $164 million (~Rs 1,306.4 crore) in the US.
Read more here.
India sees a 7.6% fall in domestic air passengers in July: DGCA
The latest data by the Directorate General of Civil Aviation (DGCA) showed a 7.6% decline in the total number of domestic air passengers in July 2022 to 97 lakh. Around 1.05 passengers travelled by air in June. The rainy season is usually a lean period for India's aviation sector. IndiGo carried 57.11 lakh passengers in July, a 58.8% share of the domestic market. Meanwhile, SpiceJet carried 7.76 lakh passengers last month.
Read more here.
Tata Power Renewable Energy issues shares to BlackRock-Mubadala consortium for Rs 2,000 crore
Tata Power Renewable Energy's board has approved the allotment of 8.36 crore equity shares on a preferential basis aggregating ~Rs 2,000 crore to GreenForest New Energies Bidco (GNEB). GNEB is a consortium led by BlackRock Real Assets and Mubadala Investment Company. This transaction is part of an investment deal worth Rs 4,000 crore, which BlackRock and Mubadala will infuse into Tata Power Renewable Energy.
Read more here.
Nykd by Nykaa launches first flagship store in New Delhi
Nykd by Nykaa, the athleisure brand from Nykaa Fashion, has opened its first-ever physical retail space in Rajouri Garden, New Delhi. The store has a wide array of products across the innerwear, sleepwear, athleisure, and loungewear categories.
Read more here.
Post your comment
No comments to display