SpiceJet Calls for 10-15% Hike in Airfares - Top Indian Market Updates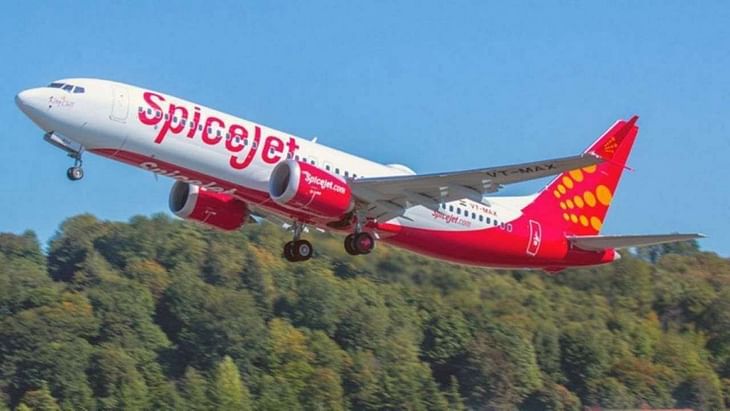 Here are some of the major updates that could move the markets tomorrow:
SpiceJet to hike airfares up to 15% on fuel, forex costs
SpiceJet Ltd has called for a 10-15% hike in airfares to counter high fuel costs and a weak rupee. Operating costs have increased to unsustainable levels. The airline's MD Ajay Singh noted aviation turbine fuel prices have increased by more than 120% since June 2021. He has called on the federal and state governments to cut taxes.
Read more here.
IRB Infra's arm achieves financial closure for Rs 6,538 crore expressway project in UP
Meerut Budaun Expressway Pvt. Ltd, a wholly-owned subsidiary of IRB Infrastructure Developers Ltd, has achieved financial closure for a Rs 6,538-crore project in Uttar Pradesh. The Ganga Expressway Group-1 is a greenfield project that will be carried out under Build, Operate, and Transfer (BOT) mode. A consortium of lenders extended financial support of Rs 2,659 crore for the six-lane greenfield expressway corridor of 129.7 km.
Read more here.
Glenmark Pharma launches asthma drug
Glenmark Pharmaceuticals Ltd has launched a novel fixed-dose combination (FDC) drug for patients with uncontrolled asthma. It will be sold under the brand name Indamet. The drug will help manage uncontrolled asthma by improving lung function, better symptom control, and reducing exacerbations.
Read more here.
Dredging Corp secures maintenance contract worth Rs 250 crore
Dredging Corporation of India Ltd has secured a yearly maintenance contract worth Rs 250 crore for Mumbai and the JNPA navigation channel. It includes dredging of ~20 million cubic meters. The company is aiming at its highest ever turnover of Rs 1,000 crore for the financial year 2022-23 after the extension of the contract by Jawaharlal Nehru Port Trust (JNPT).
Read more here.
TCS partners with QIAGEN for digital transformation
Netherlands-based QIAGEN has selected Tata Consultancy Services (TCS) as the strategic partner for its cloud transformation journey. QIAGEN is a leading global provider of sample-to-insights solutions in life sciences and molecular diagnostics. TCS will assist QIAGEN with its deep contextual knowledge of the company's infrastructure, applications, and systems.
Read more here.
Lockdown in China may have an adverse impact on sales outlook in FY23: Tata Motors
In its Annual Report, Tata Motors Ltd stated that the recent lockdowns in parts of China due to the spread of Covid-19 are adversely impacting its supply chains. Suppliers are unable to produce or deliver products to them. The automaker also said it is witnessing a temporary decline in demand. They are anticipating a severe impact on its sales outlook in FY23.
Read more here.
ICICI Bank hikes FD interest rates
ICICI Bank has raised its interest rates on fixed deposits (FD). The interest rates on amounts below Rs 2 crore have been increased effective from June 16, 2022. The bank now offers an interest rate between 2.75% to 5.75% for tenors from 7 days to 10 years. Term deposits with a maturity of 185 to less than one year now pay 4.60%. Those with a maturity of one year to two years will fetch 5.30% interest.
Read more here.
5G network rollout likely in August: Telecom Secretary
Telecom secretary K Rajaraman said 5G rollout is expected to begin in August once the auctions are conducted in July. On Wednesday, the Union Cabinet cleared the 5G spectrum auctions after accepting the spectrum reserve prices recommended by the telecom regulator. Around 72 GHz of airwaves will be placed for auction to rollout 5G services in India. The auction will take place from July 26.
Read more here.
Wipro partners with Eros Investments to scale AI & ML-based content localisation solution
Wipro Ltd has partnered with Eros Investments to evolve and scale an Artificial Intelligence (AI) and Machine Learning (ML)-based content localisation solution. The solution will automate the time-consuming process of subtitling and dubbing with near human-level accuracy. It will drive significant cost and time savings for global media organizations and direct-to-consumer over-the-top (OTT) streaming platforms.
Read more here.
Post your comment
No comments to display