Solana Hack Blamed on Slope Mobile Wallet Exploit - Top Crypto Updates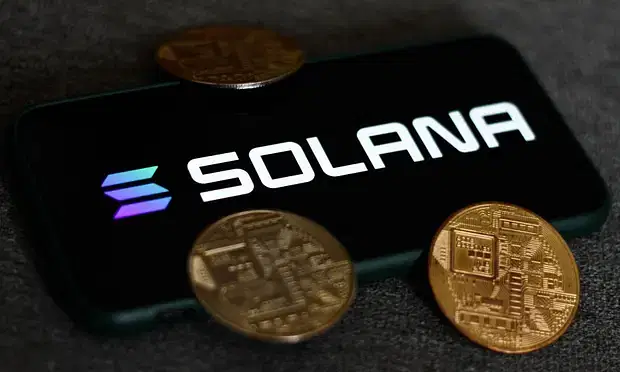 Solana hack blamed on Slope mobile wallet exploit
Thousands of Solana users have collectively lost more than $5 million worth of SOL and other tokens from their wallets since Tuesday night. The large-scale wallet hack is believed to be tied to the Slope mobile wallet app. Solana's developers believe that private key details for affected wallets were transferred to a third party.
The latest hack has been on 'hot wallets' that are connected to the internet, including Phantom, Slope, and TrustWallet.
Crypto prices today: Bitcoin falls 0.17%, ETH down 0.25%
Bitcoin is currently trading at $22,911.36, a decline of 0.17% over the previous day. Ethereum fell 0.25% over the last 24 hours to $1,630.17. Solana rose 1.5% to $39.18, while Cardano is trading lower by 0.1% at $0.504. Polkadot (DOT) rose 1.4% to $8.13. The global crypto market cap stands at $1.07 trillion, a 0.42% increase over the previous day.
Starbucks teases Web3 updates to its rewards program
At next month's Investor Day event, Starbucks will unveil its Web3 initiative, including coffee-themed NFTs. Earlier this year, the company had announced plans to enter the Web3 space, noting its NFTs will provide their owners with access to exclusive content and other perks. The new digital initiative will also allow Starbucks to build on its current rewards engagement model.
Senate Bill would give CFTC 'exclusive oversight' of Bitcoin, Ethereum
A bill introduced by a Senate committee would grant the U.S. Commodities Futures Trading Commission (CFTC) "exclusive oversight" over "digital commodities." It outlines definitions for the new category of commodities, including Bitcoin and Ethereum. The legislation also mandates brokers, custodians, dealers, and trading facilities that deal in digital commodities register with the CFTC or face penalties.
EU securities watchdog to arm itself with crypto data
The European Securities & Markets Authority (ESMA) has begun preparations for increased scrutiny of crypto transactions. The regulator put out a public procurement request to suppliers of trading data on crypto transactions. They will use transaction data to spot abuses in markets, find out who is on each side of a transaction, and look for risky build ups of positions that could undermine orderly markets.
Post your comment
No comments to display