'Free Stock Tips' on SMS/Telegram and How it Can Trap You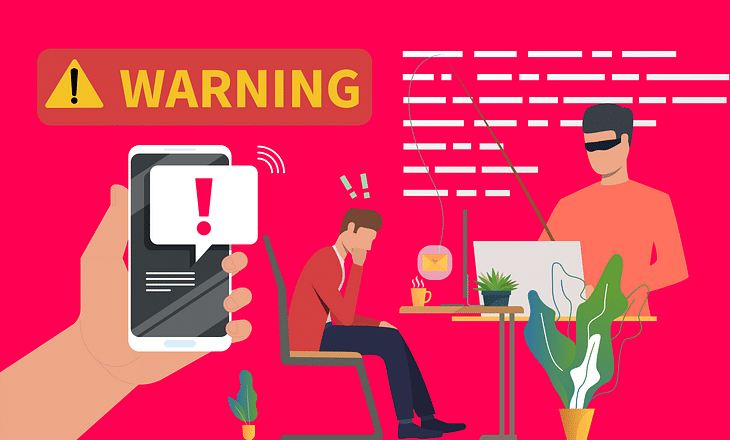 There is a scam going around in the stock market, for almost a decade. Both new and old investors have fallen prey to it. The regulators are trying to find a way around it, but have failed to do so. The scam we are talking about is a 'Pump and Dump' scheme that finds its way around through Telegram channels, WhatsApp Groups, and Text Messages. They come in many forms. Chances are you might have come across such 'unsolicited' stock market tip messages as given below.
In this scam, the market manipulators or 'operators', pump the price of a particular stock by sending stock market tips to traders and investors through bulk text messages and other social media handles. Firstly, The operators buy a certain stock in bulk beforehand, for a cheap price. Secondly, the operators focus on once particular stock and continue sending bulk messages for a week or two. Considering the high returns that these stock tips promise, some investors fall prey to it and buy these illiquid stocks. The buying spree continues, till the operators book profit and SURPRISE!, the price of the stocks comes down tumbling. Many newbies as well as seasoned investors have lost lakhs to these schemes.
How do I Recognize If a Stock Tip is Fake?
Firstly, these stocks tips are generally for penny stocks often marketed as 'MULTIBAGGER!'. The ones which you have never heard of, or ones that exist only on paper. They have no website. No annual or quarterly results. These stocks offer extremely ambitious returns and have stop-losses that have no chances of triggering.

Secondly, these are generally from commercial numbers, which are spelled or sound like the names of famous brokerage firms or banks, for example- BT-ZRODHA, VT-KOTKB, etc. Moreover, the operators put a genuine link at the end of some messages. This makes the reader less suspicious of the message or stock tip.

Thirdly, many firms that give such advice are registered with SEBI as RIA(Registered Investment Advisors), this gives them a license to give sham recommendations. Do not fall prey to their registration, they are not difficult to come by.

Most of these messages are 'unsolicited' or ones that you never signed up for. The operators send these text messages to the ones who might have just opened a Demat account. Recently, due to action by TRAI and SEBI, the operators have switched to platforms like Telegram or WhatsApp. This makes it difficult for TRAI or SEBI to regulate the messages, giving them certain anonymity.
The Indore Connection
marketfeed accessed the registration of many such firms that provide these 'SMS Stock Tips'. Most of these companies do not have an established corporate presence online. What was noticed was that most of these companies were registered in one city, Indore, Madhya Pradesh.
Many users have claimed to have gotten calls from Indore, asking them to invest in a certain stock and get very high returns. The stock market scam is now being related to the city as the 'Indore Stock Tips Scam'.
Most of these scams are based out of Indore.
Many such companies have been probed and banned by SEBI in the past. These companies would charge huge amounts as fees, running into lakhs, use this money to pump the markets, and then give a part of profits to the client as well. Sometimes the clients wouldn't get their part of the profit and even end up losing money.
The scam is an open house, anyone can join, anyone can leave. There is no one particular entity controlling it. There are many bulk SMS providers that are available online which anybody can make use of.
Scandal and Candle
Sri Krishna Prasadam was one such stock that was operated around December 2017 and January 2018. As you can see that there is a bulk purchase in the 'ACCUMULATE' phase. The companies then start sending bulk SMS messages and pump the stock. Soon enough, the companies DUMP and book profits as seen in the chart given below. The volume bar given at the bottom of the chart shows the volume traded on a particular date. Sri Krishna Prasadam was restricted from trading by BSE for failing to file the necessary paperwork. 
Pump and Dump Scheme in Sri Krishna Prasadam
A recent case of the scam was Chandrima Mercantiles. It was manipulated throughout August-September 2020. it is evident that the operators acquired their stock during the 'ACCUMULATION' phase. What followed was a 'Pump and Dump' activity as evident from the chart.
Chandrima Mercantiles was manipulated throughout September. 
Mid caps, small caps, genuine companies, and shell companies, all have been part of the SMS Stock Tip Scams. Some have knowingly and some have unknowingly been a part of it.
What are Regulators Doing About it?
The scam increased a lot during the COVID-19 lockdown, since more and more new players, who had no idea of the stock market started trading and investing.

SEBI, NSE, BSE, TRAI, and market participants are trying their best to combat the scam.
If at all a stock is noticed by regulators for circulation of unsolicited stock tips, it gets restricted from trading till it meets certain liquidity and regulatory requirements.
The scam has been around for a decade, regulators have failed to curb it. We can even see such low volume stocks being suggested by many 'SEBI-registered' Telegram groups. Both seasoned, as well as amateur traders, have fallen prey to it. It could have been lack of knowledge, it could have been greed, it could have been that some joined the bandwagon thinking that other 'fools' might invest in the 'Pump and Dump' scheme. Whatever the reason might be, an investor should always research before investing in a stock, it is advised that one defers from taking decisions based on these stock tips. As we say at marketfeed: stay invested, stay safe.
Post your comment
No comments to display