Short Covering on Expiry Day! - Post-Market Analysis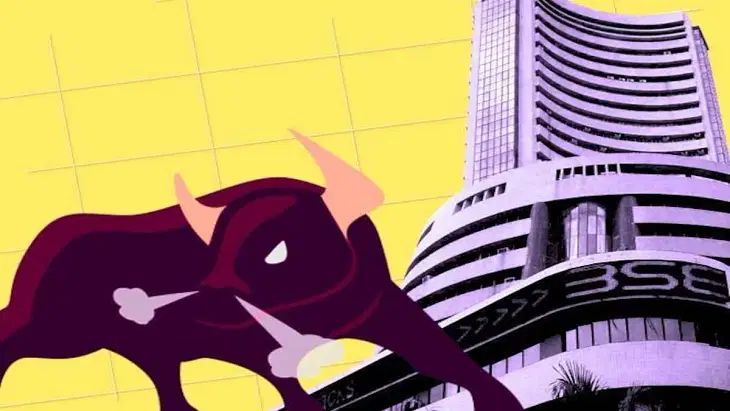 NIFTY started the day at 18,081 with a small gap-down of 8 points. The index created higher highs throughout the day, crossed the important level of 18,200 after 2 PM, and shot up to 18,268. NIFTY closed at 18,255, up by 165 pts or 0.92%.
BANK NIFTY started the day at 43,236 with a gap-down of 76 points. After consolidating in the first half, the index moved up similar to NIFTY and hit 43,740. BNF closed at 43,685, up by 372 pts or 0.86%
All indices except NIFTY FMCG (-0.13%) closed in green today. NIFTY PSU Bank (+1.23%) and NIFTY Metal (+1.2%) moved up.
Major Asian markets closed in green. European markets are currently trading in the red.
Today's Moves
Adani Ent (+3.9%) was NIFTY50's top gainer. The company's net profit jumped 138% YoY to Rs 722 crore in Q4. It declared a dividend of Rs 1.2 per share.
HDFC (+2.6%) and HDFC Bank (+2.05%) hit a 52-week high after HDFC reported better-than-expected Q4 earnings.
Insurance sector stocks GIC (+19.4%), New India Assurance Company (+15.2%), SBI Life (+2.7%), and others rallied on the back of strong Q4 results and growth prospects.
UPL (-1.1%) was NIFTY50's top loser.
Anupam Rasayan (-5.05%) fell sharply even after posting decent Q4 results.
Markets Ahead
It was a clear uptrending day in the market. HDFC's stellar results added to the positivity!
NIFTY broke a strong resistance in the 18,230-235 range and shot up.
But even though Indian markets ended in green, the European markets have fallen following negativity in the US markets yesterday.
Important levels to watch out: 18,180-18,270 in Nifty and 43.450-43,750 in Bank Nifty.
The US Federal Reserve hiked the key interest rate by another 25 basis points and signalled that it may be the last increase. Strong earnings reports and sustained buying by foreign institutional investors (FIIs) are helping our market temporarily look past inflation-related comments from US Fed Chair.
How was expiry day? Are you in net profit or loss? Let us know in the comments section of the marketfeed app.
Post your comment
No comments to display