Sharp Recovery After Gap Down. Bearishness to Continue? - Post-Market Analysis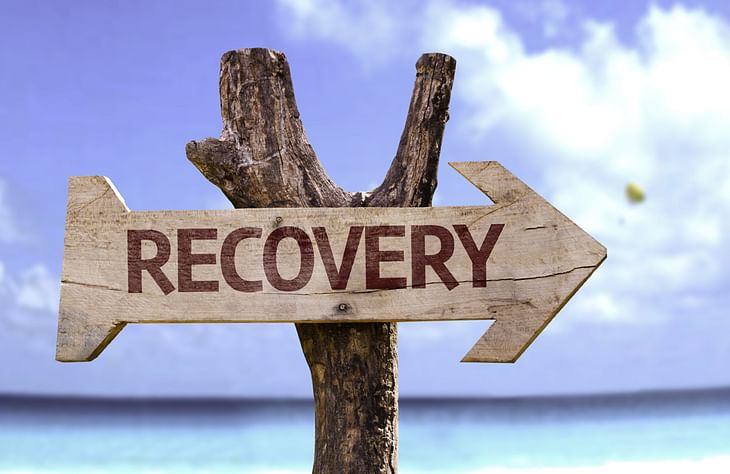 NIFTY started the day at 19,545 with a big gap-down of 126 points. The index took support near the round levels of 19,500, moved up to 19,600, consolidated, and gave a breakout till yesterday's closing levels of 19,680. After taking rejection there, the index fell back to 19,600 levels. Nifty closed at 19,624, down by 46 points or 0.24%.
BANK NIFTY (BNF) started the day at 43,616 with a gap down of 272 points. After the big gap-down opening, the index rose sharply till yesterday's closing levels of 44,000, took rejection, fell to 43,750 levels, and shot back up to 44,060. Then, the index gradually fell to 43,750 levels again. BNF closed at 43,754, down by 134 points or 0.31%.
All indices except Nifty Auto (+0.5%), Nifty Media (+0.14%), and Nifty FMCG (+0.14%) closed flat-to-red. Nifty Metal (-0.88%) fell the most.

Major Asian markets closed mixed (Japan's Nikkei fell 1.9%). European markets are currently trading in the red.
Today's Moves
Bajaj Auto (+6.7%) was NIFTY50's top gainer. The stock hit a 52-week high of ₹5,495 after the two-wheeler manufacturer reported strong Q2 results.
Shares of PSU civil construction company NBCC (India) Ltd (+9.5%) have zoomed over 60% in 3 months.

LTI Mindtree (+6.6%) jumped after the IT major posted Q2 earnings yesterday.

Wipro (-2.98%) was NIFTY50's top loser. The company reported flat overall growth in Q2 due to the macroeconomic slowdown and cutbacks in discretionary spending in global markets.

MMTC (-9.95%) fell sharply today. The stock has crashed nearly 20% in 2 days on reports that the govt may shut down the company.
Markets Ahead
Bank Nifty made very volatile moves today. Meanwhile, Nifty tried recovering from the lows but faced rejection from the resistance zones.
Nifty: The important support to watch out for is 19,600. A breakdown from there may take the index down to 19,500 levels. The earlier resistance in Nifty will now act as support. The resistance to look out for will be 19,680 levels, and a breakout from there could give us targets of 19,720 and 19,800.
Bank Nifty: The immediate support in BNF is near today's low and round levels of 43,500. This is an important long-term support zone as you can see in the chart below. A closing below that zone on a daily or weekly time frame could confirm long-term bearishness. On the other hand, the resistance zone is 44,000, and BNF needs to close above that for some bullishness or reversal.


Premiums in Nifty contracts today and Bank Nifty contracts yesterday experienced insane gamma spikes in Out of the Money (OTM) options. The premiums shot up from ₹1 to ₹25-20 in Nifty today and ₹15 premiums spiked to ₹300 yesterday in Bank Nifty! This creates panic situations for option sellers, whereas such moves reward option buyers if they're in the right direction.
How was Nifty expiry? Are you in net profit or loss? Let us know in the comments below!
Please join The Stock Market Show at 7 PM on our YouTube channel.
Post your comment
No comments to display