SGX Nifty Indicates a Gap-down; Can NIFTY Bounce After Opening? - Pre Market Analysis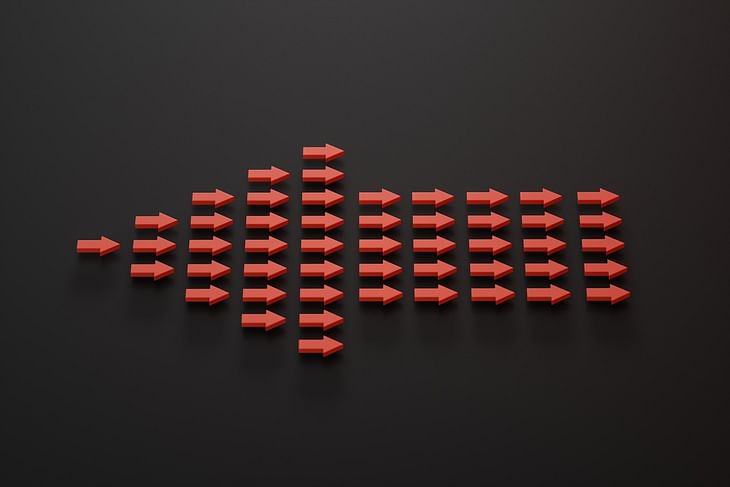 Here are some of the major updates that could move the markets today:
Stocks
Reliance Industries has acquired the home-grown soft drink brand Campa from Delhi-based Pure Drinks Group, said sources. The deal is estimated to be around Rs 22 crore and Reliance Retail Ventures would introduce it to the general trade and local markets around Diwali.
NTPC has got shareholders' approval to raise up to Rs 12,000 crore through issuance of non-convertible debentures on private placement basis for capital expenditure, working capital and general corporate purposes. The resolution was passed with requisite majority in the annual general meeting.
Tata Motors said it has completed the acquisition of its partner Marcopolo's stake in their bus body manufacturing joint venture Tata Marcopolo Motors. The 51:49 JV was formed in 2006.
Biocon said the USFDA has issued Form 483s with 11 observations each for two sites in Bengaluru and six observations for a plant in Malaysia, following inspection of seven manufacturing facilities of its arm Biocon Biologics.
Havells India said it is planning to expand washing machine production capacity at its Rajasthan's Ghiloth plant, where it will invest Rs 130 crore. This expansion would be financed through internal accruals.
What to Expect?
NIFTY opened with a gap-up at 17,415 on Tuesday despite negativity in the western markets. There was a huge rally and the index crossed all the major levels. NIFTY closed at 17,759, up by 446 points or 2.58%.

BANK NIFTY opened with a gap-up at 38,522 and took resistance near 38,760. The level was broken with strength and the index shot up to cross even 39,500. BNF closed at 39,537, up by 1260 points or 3.29%.
IT closed 2.6% higher.

The US markets closed in the red again. The European markets also closed lower.
The Asian markets are trading in the red except for the Chinese markets. The U.S. Futures and European futures are trading lower.
SGX NIFTY is trading at 17,480 indicating a huge gap-down opening.
NIFTY has supports at 17,540, 17,500, 17,400 and 17,370. We can expect resistances at 17,650, 17,790, 17,900 and 18,000.
BANK NIFTY has supports at 39,500, 39,200 and 39,000. Resistances are at 39,600, 39,700 and 40,000.
NIFTY has the highest call OI build-up at 18,000. The highest put OI build-up is at 17,000 followed by 17,300.
BANK NIFTY has the highest call OI build-up at 41,000 and the largest put OI build-up is at 38,000 followed by 39,000.
Foreign Institutional Investors net bought shares worth Rs 4200 crores. Domestic Institutional Investors net sold shares worth 700 crores.
INDIA VIX is at 18.7.
It was a fantastic rally we had on Tuesday. It is rare that we have such crazy up-trending days with no previous swing point broken. This is because there was short covering and every dip was being bought by the bears who got trapped. You will be curious to know what has changed over the last two nights as yesterday was a holiday on account of Ganesh Chaturthi.
The US markets struggled on Tuesday and Wednesday. Loretta Mester, a Fed official said that it will take much more time for inflation to get back to the range. This added to the negative sentiments. NVIDIA said that the US government has asked them to stop chip sale in Russia and Chiina. The stock fell heavily. This is a big negative cue for the global markets.
It was the monthly close on the 31st and the big players might have wanted Indian markets to stay bullish. I hope you know that monthly closings are important for big institutions.
SGX Nifty had touched 17,850 on Tuesday. It has fallen by 400 points! It is hard for us to get an expiry view considering the large green candles we had on Tuesday and the fall the US markets and SGX Nifty gave.
The IT index, though it could rally, was unable to close above 28,500. But it is alright as long as there is no big sell-offs in the coming days. However, it is crucial for IT to go above the level as soon as possible.
India's GDP data for April-June quarter is out. The economy has expanded 13.5% YoY. But the expectations were not met as it was estimated above 15%.
It will be hard to see a range for the day considering the fact that yesterday was a holiday and there were significant movements in the global markets along with the crazy rally we had on Tuesday.
I will be watching 17,400 on the downside and 17,540 on the upside.
Follow us on the marketfeed app's Signal section to get real-time updates from the market. All the best for the day!
Post your comment
No comments to display