Sgx Nifty Indicates a Big Gap-up! Profit Booking or Rally? - Pre Market Analysis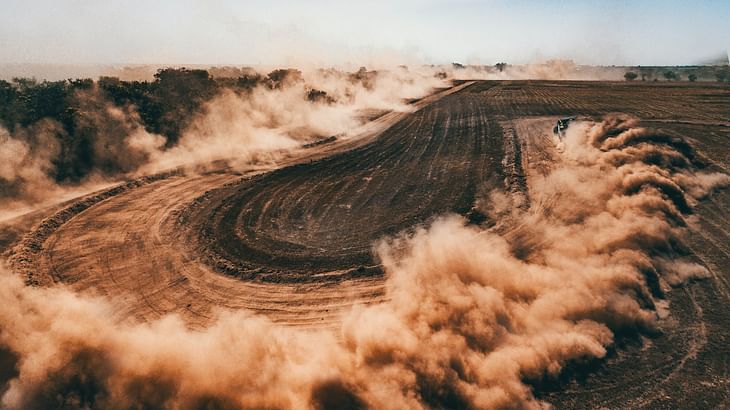 Here are some of the major updates that could move the markets today:
Stocks
Hero MotoCorp announced its plans to enter the Philippines for which it has partnered with Terrafirma Motors Corporation for assembly and distribution of its vehicles.
Gland Pharma reported a 20.14 per cent decline in consolidated net profit at Rs 241.24 crore for the second quarter ended September 30, on lower sales and higher expenses.
Dabur India reported a 2.85 per cent decline in its consolidated net profit to Rs 490.86 crore for the second quarter ended September 30 due to high inflation impacting consumption.
DLF has reported a 14 per cent increase in office rental income to Rs 801 crore and 54 per cent rise in revenue from retail properties to Rs 184 crore during the quarter ended September 30.
Glenmark Pharmaceuticals said the US health regulator has put its manufacturing plant at Baddi under import alert.
What to Expect?
NIFTY opened with a gap-up at 17,811 and moved down on Tuesday. The up-move in the noon was sold off post 3 PM and NIFTY closed at 17,656, down by 74 points or 0.4%.
BANK NIFTY opened with a gap-up at 41,530. There was selling pressure. The index closed at 41,122, down by 182 points or 0.4%.
IT moved up by 0.7%.
The US markets closed in the red and the European markets closed in the green.
The Asian markets are trading higher.
The U.S. Futures are trading in the green and the European futures are down. FTSE is flat.
SGX NIFTY is trading at 17,910 indicating a gap-up opening.
The levels mentioned below are on the assumption that there could be a big gap-up.
NIFTY has supports at 17,810, 17,760 and 17,700. We can expect resistances at 17,920, 18,000 and 18,100.
BANK NIFTY has supports at 41,000, 40,640, 40,350 and 40,000. Resistances are at 41,320, 41,500 and 41,840.
NIFTY has the highest call OI build-up at 18,000. The highest put OI build-up is at 17,000.
BANK NIFTY has the highest call OI build-up at 41,500 and the largest put OI build-up is at 40,000.
Foreign Institutional Investors net-sold shares worth Rs 200 crores. Domestic Institutional Investors net-bought shares worth 900 crores.
INDIA VIX is at 16.9.
Look at the day-candle. It is a bearish engulfing candle which is not at all a positive sign. And see where it has been formed in BNF. 40,500 is a major level and such a negative candle in this zone is not at all good for the markets. However, Sgx Nifty shot up indicating a positive opening for our markets. If there is a close above the high of the previous candle, then the pattern will be invalidated and we may see 18K getting broken soon.
Today's highlight is the European Central Bank's interest rate decision. It is expected that there will be a 75 basis points hike. They started it slowly and the recent hikes have been accelerating.
China's economic data is not promising. The budget deficit touched a record $1 Trillion. Another negative news coming from the global front is Canada hiking 50 basis points. This is higher than expected.
Oil prices have hit a 2-week high as US crude exports came to record high and demand is strongly building up.
Reliance is within the zone of 2423 and 2515. Let us see what the gap-up can do. I will also watch HDFC twins today.
Be extra cautious today as it is monthly expiry. Hope you saw what happened at 3 PM on recent FINNIFTY expiries.
I will be closely watching 17,810 on the downside and 17,920 on the upside.
Follow us on the marketfeed app's Signal section to get real-time updates from the market. All the best for the day!
Post your comment
No comments to display