Sgx Nifty Below 16,300; Global Markets Worried Ahead of US CPI on Friday - Share Market Today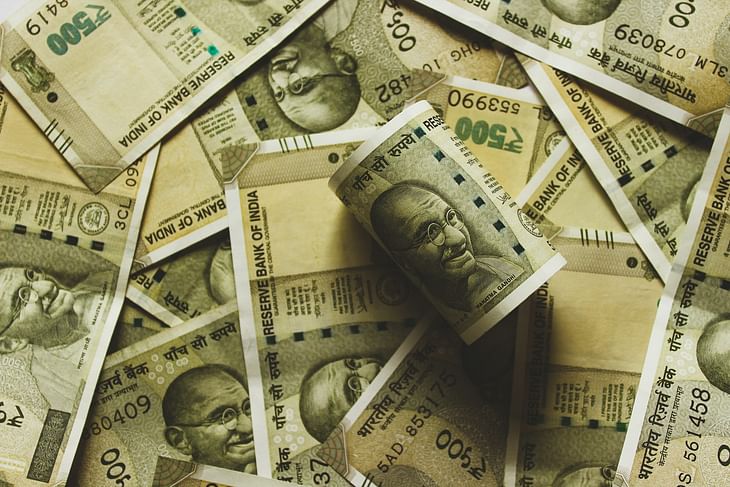 Here are some of the major updates that could move the markets today:

Stocks
Punjab National Bank increases repo linked lending rate. The state-run lender has revised its repo linked lending rate to 7.40 percent from June 9, from 6.90 percent earlier. The bank took this decision after the RBI hiked repo rate.
Wipro and and ServiceNow will help Petrobras, the largest publicly traded firm in Brazil, to advance its digital journey. The project aims to raise the level of service for internal users and reduce costs by modernising and aligning IT infrastructure processes with the business through a modern cloud solution focused on automation and integration.
Tata Power Subsidiary Tata Power Solar has commissioned an EPC (engineering, procurement and construction) project of 450 MWDC for Brookfield Renewable India in Rajasthan. The company has set up of over eight lakh modules within record seven months. The project will produce over 800 gigawatt hour of clean energy annually and will help avoid up to 600,000 tonnes of annual CO2 emissions.
Rail Vikas Nigam has entered into an agreement with "Kyrgyzindustry" for execution of infrastructure projects in Kyrgyz Republic. Particularly the company is going to execute the railway line network on mutually agreed terms and conditions in the Kyrgyz Republic.
BLS International Services acquires ZMPL for Rs 120 crore. The company has acquired Mumbai headquartered largest business correspondent (BC) in the country, Zero Mass Private (ZMPL), for Rs 120 crore.
What to Expect?
NIFTY opened with a gap-up at 16,481 and fell sharply. There was fear of rate hike. As soon as the rate was announced, market shot up, crossed the day-high and fell again. 16,500 acted as a strong resistance and 16,300 was a good support. The index closed at 16,356, down by 60 points or 0.37%.
BANK NIFTY opened with a gap-up at 35,168 and broke out after an initial down-move. Resistance at 35,400 pushed the index lower and BNF closed at 34,946, down by 50 points or 0.14%.
FMCG moved down by 1% and IT moved higher.
The US markets shed all the gains of Tuesday by closing around 0.8% in the red. The European markets also closed in the red with DAX moving down and FTSE nearly flat.
The Asian markets are trading lower except for NKKEI. The U.S. Futures and the European futures are trading slightly in the red.
SGX NIFTY is trading at 16,280 indicating a gap-down opening.
NIFTY has supports at 16,300, 16,240, 16,070 and 16,000. We can expect resistances at 16,380, 16,450, 16,500 and 16,560.
BANK NIFTY has supports at 34,850, 34,500 and 34,000. Resistances are at 35,000, 35,250 and 35,400.
NIFTY has the highest call OI build-up at 16,800 followed by 16,500. The highest put OI build-up is at 16,000 followed by 16,200.
BANK NIFTY has the highest call OI build-up at 36,000 and the largest put OI build-up is at 34,500.
INDIA VIX is below 20 now. But let us see if there is a consecutive close below 20.
Foreign Institutional Investors net sold shares worth Rs 2,500 crores. Domestic Institutional Investors net bought shares worth Rs 1,900 crores.
That was a special day! The chart will certainly stand apart from other days due to the extreme volatility as it was an event day. There was a cup and handle formation and when NIFTY tried to break out, the resistance pushed the index down and led to M formation finally resulting in a huge sell-off. We know that rate hike is not good for the market.
RBI also increased the inflation forecast to 6.7% from 5.7%. Let us see if the repo rate which is at 4.9% now will reach 6% by March. The Governor said that he cannot speculate the future hikes but the committee will act as and when needed. The accommodative stance has been withdrawn but liquidity is still high and in that sense, there is accommodative aspect to the policy.
As mentioned yesterday, we have got a follow-up for the red candle below 16,500. We will have to see if support is taken at 16,300. Look at the pace at which market shot up and fell from the high. This is the speciality of bearish trend. There will be quick recoveries and quicker falls.
Premium was very high yesterday ahead of the event. IV crush led to huge decay in the premium and the ATM straddle sum is less than 140 now, which was more than 150 for the previous expiry.
Though you can see the global markets in red, there is no much negativity but just the worry before ECB decision on interest rate today and US CPI to be released tomorrow.
I will be watching 16,240 on the downside and 16,400 on the upside.
Follow us on the marketfeed app's Live Feed section to get real-time updates from the market. All the best for the day!
Post your comment
No comments to display