Sgx Nifty Below 15,900! Eyes On CPI - Share Market Today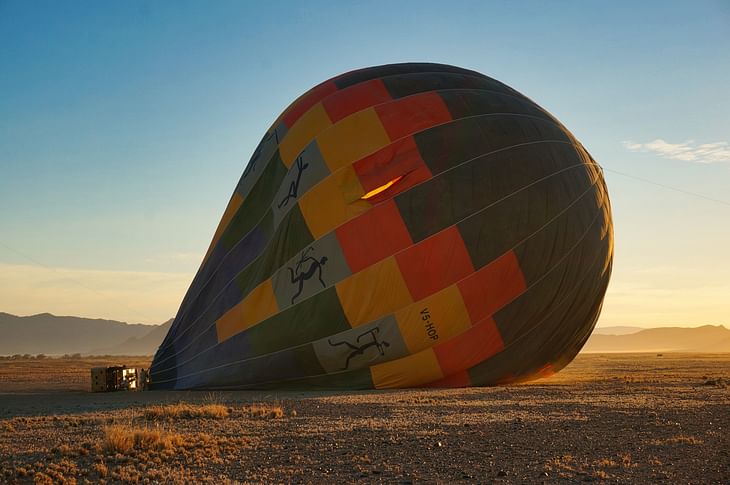 Here are some of the major updates that could move the markets today:


Stocks
Vedanta's iron & steel segment has ventured into iron ore mining operations in Liberia, West Africa through its subsidiary Western Cluster (WCL) with the ground-breaking ceremony that was held at the Bomi iron ore mine on June 8. WCL is a wholly-owned subsidiary of Bloom Fountain (BFL) which in turn is a wholly-owned subsidiary of Vedanta.
IIFL Finance shares were offloaded by British International Investment Plc through open market transactions on June 10. With this, its shareholding in the company stands reduced to 3.557 percent from 7.772 percent.
Lemon Tree Hotels: The company has signed a licence agreement for a 44 -room hotel in Gajuwaka, Visakhapatnam, Andhra Pradesh under its brand "Keys Lite by Lemon Tree Hotels". The hotel is expected to be operational by March 2023.
IndInfravit Trust proposes to acquire the entire equity share capital in five special purpose vehicles—three toll-road infrastructure assets (Simhapuri Expressway, Rayalseema Expressway, Mumbai Nasik Expressway) and two annuity infrastructure assets (Kosi Bridge Infrastructure Company, and Gorakhpur Infrastructure Company)—from BIF India Holdings Pte Ltd and Kinetic Holdings I Pte Ltd.
Astron Paper & Board Mill recorded a sharp fall in consolidated profit at Rs 0.32 crore for the quarter ended March 2022 against a profit of Rs 6.8 crore in same period last year, dented by muted revenue and lower other income. Revenue fell to Rs 143.2 crore from Rs 143.8 crore during the same period.
What to Expect?
NIFTY opened with a huge gap-down at 16,306 and fell further. There was support near 16,240 for a while but the index fell an finally took support at 16,170. NIFTY closed at 16,201, down by 276 points or 1.68%.
BANK NIFTY opened with a gap-down at 34,752. BNF took some time to break 34,600. There was buying from 34,350 and the index closed at 34,484, down by 602 points or 1.71%.
IT closed deep in the red, moving down by more than 2%.
The US markets fell heavily along with the European markets and it a 5% downmove for Dow last week.
The Asian markets are trading lower. The U.S. Futures and the European futures are trading in the red.
SGX NIFTY is trading at 15,870 indicating a huge gap-down opening!
NIFTY has supports at 16,170, 16,080 and 16,000. We can expect resistances at 16,240, 16,310 and 16,360. Note that the support levels could be skipped at the opening.
BANK NIFTY has supports at 34,400, 34,250 and 34,000. Resistances are at 34,500, 34,650 and 34,800.
NIFTY has the highest call OI build-up at 17,000 followed by 16,500. The highest put OI build-up is at 15,400 followed by 16,000.
BANK NIFTY has the highest call OI build-up at 35,000 and the largest put OI build-up is at 34,500.
INDIA VIX is at 19.6.
Foreign Institutional Investors net sold shares worth Rs 4,000 crores. Domestic Institutional Investors net bought shares worth Rs 2,800 crores.
Inflation is the highlight and the unexpected US CPI data which came out at another 40 year-high has toppled the markets. The figure stood 8.6% which was previously at 8.3% that gave an indication that inflation might have peaked in March.
All eyes are on India CPI which will be released at 5 PM. It is expected around 7.1% against the previous figure of 7.9%. I will closely watch Asian markets movement this week as there is a difference of 10% movement compared to the US markets.
Look at Sgx Nifty! It is going to be a huge gap-down. It is terrifying for those who had overnight positions as well as the investors. Positional trading has become much harder post the Ukraine tensions.
As mentioned in yesterday's Dalal street report, what we saw earlier was not a bullish rally but a short term advance in a bearish market. To break the mid-term trend, we need NIFTY to close above 16,900 at least.
I will be closely watching 15,700 on the downside if the fall continues.
Follow us on the marketfeed app's Live Feed section to get real-time updates from the market. All the best for the day!
Post your comment
No comments to display