Services PMI Growth Declines to a 3-Month in June - Top Indian Market Updates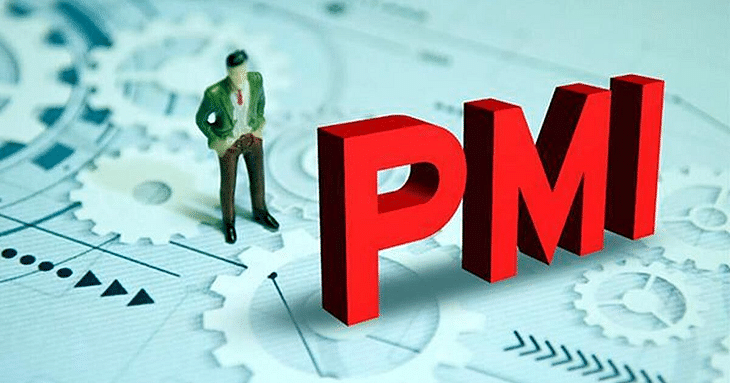 Here are some of the major updates that could move the markets tomorrow:
Services PMI growth declines to a three-month low of 58.5
India's services sector eased to a three-month low in June. The S&P Global India Services Purchasing Managers' Index (PMI) stood at 58.5 in June, compared to 61.2 in May. A quicker expansion in the intake of new business, positive demand trends, advertising, and favourable market conditions kept the momentum going in the services sector.
[PMI is a month-on-month calculation, and a value above 50 represents an expansion when compared to the previous month.]
Read more here.
KEC International secures order worth Rs 1,042-crore
KEC International Ltd has received new orders worth ₹1,042 crore across its various businesses. The company's railway business received its first international order for a signalling and telecommunication project in SAARC. Its metals and mining segment received an order for supplying various types of cables in India and overseas. It also received orders for transmission and distribution projects in India, the Middle East, Europe, and the Americas.
Read more here.
GR Infra executes a concession agreement with NHAI
GR Infraprojects' subsidiary GR Varanasi Kolkata Highway Pvt Ltd executed the concession agreement with the National Highways Authority of India (NHAI) on July 5. The bid project cost is ₹1,248 crore and is a Hybrid Annuity Mode (HAM) project. The project is for constructing a 6‐lane Greenfield Varanasi‐ Ranchi‐Kolkata Highway from Anarbansalea village to Sagrampur village. The road has a total length of 33.5 kilometres.
Read more here.
L&T's construction arm bags significant order for developing office space in Mumbai
Larsen & Toubro's construction subsidiary has secured an order worth ₹1000-2500 crores for developing office space in Mumbai. The company will develop a commercial office space with an approximate built-up area of 14.85 lakh square feet. The company will construct the project using composite steel construction technology. The project involves civil works, composite steel, façade, MEP and External Development Activities for basement construction, ground and 12 floors. The company has scheduled for completion in 2026.
Read more here.
HDFC Bank's merged loan book with HDFC at $273.8 billion as of June end
HDFC Bank's merged loan book with HDFC stood at about ₹22.45 lakh crore ($273.77 billion) as of the end of the June quarter. The bank merged with HDFC on July 1. HDFC Bank's loan book rose 13.1% in the June quarter from a year ago on a proforma basis, though some numbers may not be directly comparable with those of the previous year.
The merged entity's deposits aggregated to about ₹20.64 lakh crore as of June end, up 16.2% YoY.
Read more here.
Paytm reports a 37% YoY rise in GMV in Q1
Paytm has reported a 37% YoY rise to ₹4.05 lakh crore in gross merchandise value (GMV) in the quarter ended June (Q1 FY23), while the average monthly transacting users went up by 23% YoY. The company saw continued expansion of its consumer base with average monthly transacting users (MTU) at 9.2 crores for the quarter, up 23% YoY. The loan distribution business recorded disbursements of ₹14,845 crore, a YoY growth of 167%.
Read more here.
Strides Pharma arm sells manufacturing facility to Syngene
Strides Pharma Science Ltd has sold the multi-modal manufacturing facility of its biologics arm to Syngene International Ltd. for ₹702 crore. Syngene shall acquire Unit 3 on a slump sale basis, and the consideration for the transaction will be settled in cash. The company expects the transaction to conclude within 90 days.
Read more here.
Post your comment
No comments to display