Selling Pressure Continues, Sellers Expiry Indeed! - Post-Market Analysis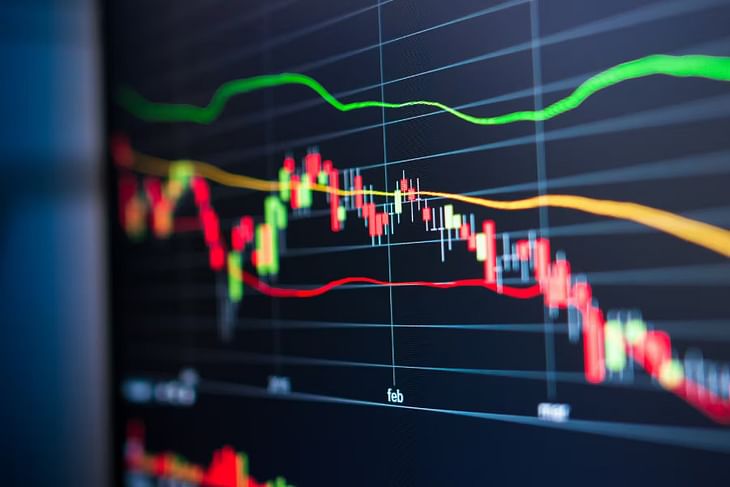 NIFTY started the day at 18,357 with a gap-up of 42 points. It shot up to 18,390 zones and took rejection from the 18,400 level we kept mentioning, and fell over 100 points below 18,300. Then, the index mostly consolidated throughout the day within a 50 points range. NIFTY closed at 18,297, down by 18 points or 0.1%.
BANK NIFTY started the day at 43,535 with a gap-up of 204 points. The index came down to take support from yesterday's closing level and consolidated in the first 5-min range of 200 points near 43,500 levels. BANK NIFTY closed at 43,475, up by 144 pts or 0.33%.
All sectoral indices except NIFTY Pharma (-1.2%) and NIFTY Metal (-0.4%) closed in green.
Major Asian markets closed mixed. European markets are currently trading in the green.
Today's Moves
Adani Enterprises (+4.89%) was NIFTY50's top gainer. The company is considering a stock sale four months after allegations of fraud by Hindenburg Research tipped the business empire into crisis.
Asian Paints (+3.2%) posted a 45% YoY increase in net profit to Rs 1,234 crore in Q4, beating street estimates.
As per reports, Vodafone Idea (+5.9%) is expected to come up with a revival plan within a month.
Sanofi India (+8.8%) rallied after its board approved the demerger of the consumer health business.
Dr Reddy's Labs (-6.89%) fell after its Q4 results failed to meet street/analysts' estimates. Brokerage firms have also flagged concerns over the company's growth path.
L&T (-5.1%) fell after the company reported a 10% YoY rise in net profit to Rs 3,987 crore in Q4; missing street estimates.
Markets Ahead
Nifty seems to be more bearish than Bank Nifty. The index closed above 18,250 and Bank Nifty closed below 43,500— both were acting as good resistance levels till now.
Both indices were mostly consolidating today— which is great for option sellers. However, we can expect some big moves in the coming days.
In Nifty, you can watch 18,400 as a major resistance now, and 18,250 can be looked out for immediate support (where the trendline support on a daily time frame also falls into). If these levels are breached, we can see good movement in the index.
In Bank Nifty, 43,500 is still a good resistance to watch out for. If today's low is breached, we can expect the index to correct a little. If it crosses major resistance levels, we could have a target to 44,150 levels.
US inflation in April came out to be 4.9%, in line with expectations. This caused a gap-up in the US markets, followed by volatility.
How was this week's expiry? Are you in net profit or loss? Let us know in the comments section of the marketfeed app!
Post your comment
No comments to display