Selling Pressure Continues! - Post-Market Analysis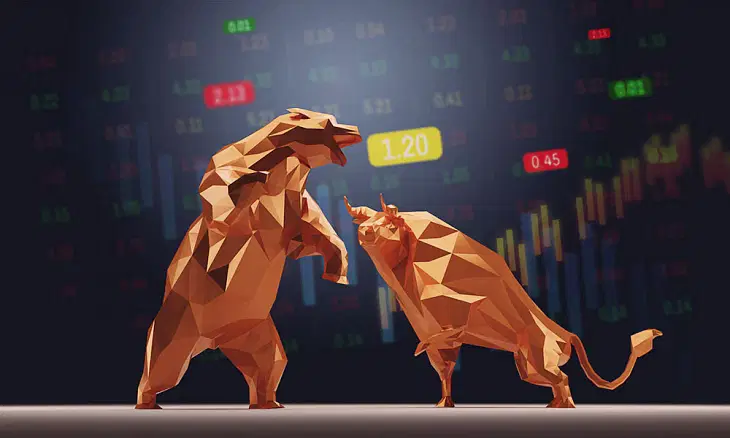 NIFTY started the day at 17,097 with a gap-down of 54 points. The index continued the fall till 17,045 and took support from that level. Then, it constantly moved up to take resistance from 17,200, formed a double top, and gave a sharp fall in the second half of the day till 17,076. NIFTY closed down 75 points or 0.44%.
BANK NIFTY started the day at 39,836 with a gap-down of 162 points. The index started moving up throughout the first half to take rejection from 41,200 levels. Then, it formed a double top and faced big selling pressure to come down by 650 points. BANK NIFTY closed at 39,616, down by 382 pts or 0.96%.
NIFTY PSU Bank (-1.74%) and NIFTY Realty (+1.08%) fell the most today. NIFTY FMCG (+0.35%), NIFTY Pharma (+0.22%), and NIFTY Metal (+0.1%) closed in green.
Major Asian markets closed mixed. European markets are currently trading in the red.
Today's Moves
Hindalco (+1.54%) was NIFTY50's top gainer.
Maruti Suzuki (+1.2%) said it will hike prices across all models from April to offset the impact of high inflation.
Gland Pharma (+3.07%) has moved up nearly 10% in the last three trading sessions.
Vedanta (-4.9%) fell after reports said chairman Anil Agarwal may sell a stake in the company. However, he has denied the claims.
PSU bank stocks Indian Overseas Bank, Canara Bank, SBIN, Bank of India, UCO Bank, Union Bank, Punjab National Bank, and Bank of Baroda closed 1.2-2.8% in the red.
Hindustan Aeronautics (-4.9%) fell after the Indian govt announced it is selling up to 3.5% stake in the company.
Infosys (-1.06%) is just 1.5% away from its 52-week low of Rs 1,355.50.
Markets Ahead
On a daily time frame, we can see that Nifty has been consolidating in a very small range between 17,000 and 17,200. In the coming days, we could expect movement based on these levels being breached. On the downside, we expect the index to fall till 16,800, which was the previous swing (low). On the upside breakout, we may mostly see consolidation.
Bank Nifty is looking much stronger than NIFTY, and the trendline we've drawn before connecting the lows from the last 3 years is still working. If that trendline is breached, we can see the index falling further down till the previous swing low of 38,600. If today's high is crossed, we can expect the gap to be filled around 41,200!
How did expiry trading go today? Let us know in the comments section of the marketfeed app.
Post your comment
No comments to display