Sell-Off: NIFTY below 17K! - Post Market Analysis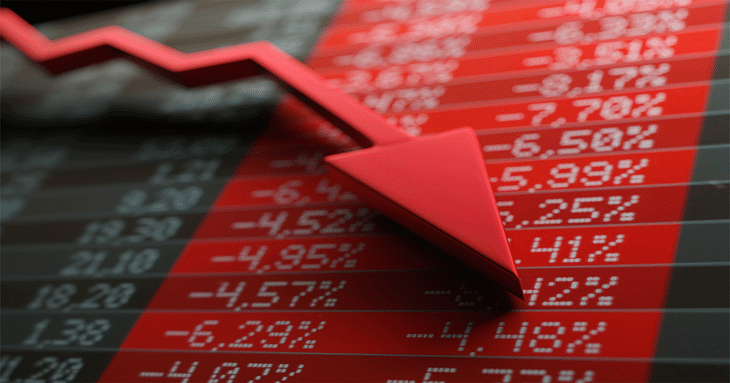 NIFTY opened the day at 16,870, with a gap-down of 136 points. After trying to cross the 17k mark, NIFTY fell heavily back to the day-low afternoon. Support was taken around the 16,820 zone. The index closed the day at 16,858.6, down by 148 points or 0.87%.
BANK NIFTY started the day at 38,081 with a gap-down of 277 pts. After a volatile opening, the index tried to move up above 38,300. Towards the end of the day, even the 37,600 mark was tested. Bank Nifty closed at 37,759.85, down by 599 points or 1.56%.
Except for Nifty IT (+0.24%), Nifty Auto (+0.06%), and Nifty Pharma (+0.85%), all other indices closed nearly 1-2% in the red. Nifty Finserv (-1.23%), Nifty FMCG, Nifty Metal (-1.94%), and Nifty PSU Bank (-2.07%) fell sharply.
Major Asian Markets closed sharply by 1-3% in the red. European Markets are now falling as well.
Today's Moves
Asian Paints (+2.88%) closed as the Nifty 50 Top Gainer on the back of a fall in prices of crude oil (a key raw material for manufacturing paint).
Pharma stocks are showing strength. SunPharma (+2.31%) is near its 52-week high. Dr. Reddy's (+2.11%), Glenmark (+2.2%), and ZydusLife (+2.44%) also showed strong gains.
Axis Bank (-2.51%) fell the most in over four months. Its price crossed below the 200-day simple moving average, indicating potential downward price momentum.
PSU Banks fell sharply after a sharp rally. SBI is down 2.17% today. Union Bank (-2.09%) and PNB (-5.04) dragged down the index.
ITC (-2.96%) saw profit booking.
Shares of Reliance (-2.66%) have fallen over 6.6% in a week! More bearishness incoming?
Metal stocks have fallen over demand concerns. Hindalco (-3.44%), JSW Steel (-3.22%), and Tata Steel (-2.51%) featured in the Top Losers today. However, NIFTY Metal is still in a comfortable position.
Markets Ahead
Global bearishness continues and our markets have moved below 17K. As expected, NIFTY skipped the level with a gap-down opening. However, there was an effort from the side of bulls to take the markets back to the safe zone. All such efforts went in vain as the bears came in and brought the markets down with the help of global negativity. The level we should watch now is 16,750, an important zone in the last week of July.
The only relief is IT stocks moving up following NASDAQ. The IT sector has been underperforming for a while and we can expect the sector to be the first in taking NIFTY up. At the same time, major levels have been broken and if the bears tighten their grip, even IT stocks can get sold into and NIFTY may go deeper into the red.
It looks like the market participants have activated sell-on-rise mode. Unless the global markets show signs of recovery, the chances for our markets to move higher are less.
Today's candle looks very weak with a long upper shadow. Follow-up for the candle can prove disastrous for our markets.
The European markets look rather bearish now and this may add to another gap-down opening in our markets. It is expiry tomorrow. We can expect volatility as usual.
Where do you think NIFTY will expire tomorrow? Share your thoughts and analysis in the comments section of the marketfeed app.
Post your comment
No comments to display