SBI's Digital Rupee Now Linked to UPI - Top Indian Market Updates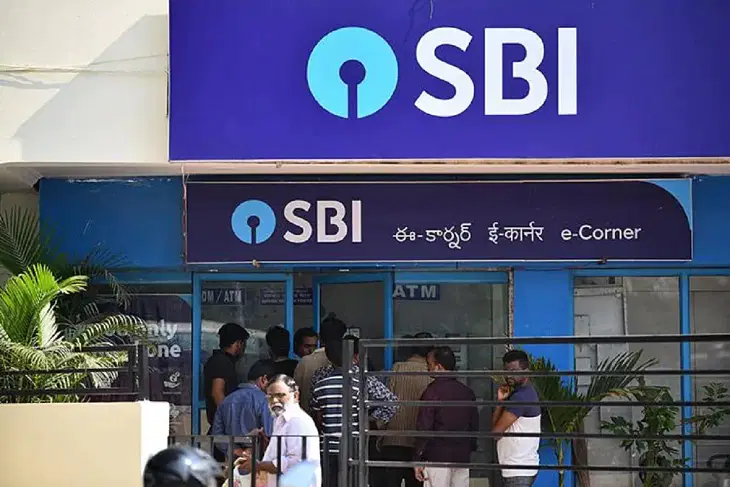 Here are some of the major updates that could move the markets tomorrow:
SBI's digital rupee now linked to UPI
State Bank of India (SBI) has made the NPCI's UPI system interoperable with its digital rupee (e₹) as part of the Reserve Bank of India's (RBI) Central Bank Digital Currency (CBDC) programme. The SBI digital rupee will now be accessible through the 'eRupee by SBI' application. Users can scan any merchant UPI QR code for swift and secure transactions. SBI was among the first few banks to participate in the RBI's retail digital e-rupee project in December 2022.
Read more here.
Vi clears 10% statutory dues for Q1
According to a Times of India (TOI) report, Vodafone Idea (Vi) cleared nearly 10% of the statutory dues needed to pay to the Department of Telecom (DoT) for the April-June quarter. The company has also assured DoT to pay the remaining amount by the end of September. Vi had to pay a license fee of around ₹770 crore by July and ₹1,680 crore as the first instalment for the spectrum it purchased in auctions that were held last year.
Read more here.
Oil India board okays Rs 1,738-crore equity investment in NEGDL
Oil India Ltd (OIL) has received board approval for its equity investment in its joint venture (JV) company, the North East Gas Distribution Company Ltd (NEGDCL). The JV is in partnership with Assam Gas Company Ltd (AGCL). OIL's board approved an investment of up to ₹1,738 crore. This strategic investment aligns with Oil India's 49% shareholding in NEGDCL, as it takes a substantial step forward in the execution of city gas distribution (CGD) projects.
Read more here.
BHEL bags order for India's largest multipurpose hydropower project
Bharat Heavy Electricals Ltd (BHEL) has secured an order for electro-mechanical works for the 2,880-MW Dibang multipurpose project in Arunachal Pradesh. This is India's largest-capacity hydropower project. The order was received from the National Hydroelectric Power Corporation (NHPC). This order involves a 12x240 MW hydropower project situated in Roing, in the Lower Dibang Valley district of Arunachal Pradesh.
Read more here.
Indian Bank partners with IBM to deploy compute infrastructure
Indian Bank has partnered with IBM to deploy new front-end banking applications and provide the bank with safe computing infrastructure. With this partnership, Indian Bank wants to consolidate its Front Branch Servers for better manageability and availability at both Data Centres (DC) and Disaster Recovery (DR) centres in Mumbai and Chennai.
Read more here.
Sundaram Home Finance plans to enter affordable home loan segment
Sundaram Home Finance (SHF) is planning to enter the affordable home loan segment, which is growing fast in sync with the government's "housing for all" goal. The company will focus on Tier-2 and Tier 3 towns for its diversification into the affordable housing segment. Sundaram Home Finance had ₹11,200 crore of assets under management at the end of March 2023. SHF is a wholly-owned subsidiary of Sundaram Finance.
Read more here.
EFC India starts 65,000 sq ft co-working centre in Noida
EFC (I) Ltd has entered into the Delhi-NCR market with the start of a new centre in Noida comprising 65,000 square feet of area. The new centre will house brands, including Tata Capital and Virtuous Transactional Analyst, among others. EFC will itself occupy 25,000 square feet of office space. Delhi NCR has been among the top three national markets in office leasing.
Read more here.
IndiGo, Air India to set up leasing units at GIFT City
IndiGo and Air India will set up leasing arms at GIFT City, Gujarat. The government's plan of projecting India as a hub of aircraft leasing will get a big boost with this move. IndiGo has around 1,000 aircraft in its order book. It will set up a leasing unit for financing its aircraft by investing ₹30 crore. The airline will also issue a corporate guarantee of up to $996 million for payment obligation of the company.
Read more here.
Muthoot FinCorp launches Rs 400 crore in NCDs in bid for capital growth
Muthoot FinCorp Ltd has unveiled its 16th series of secured, redeemable, non-convertible debentures (NCDs). The issue aims to raise a corpus of ₹400 crore. This offering falls within the company's shelf limit of ₹1,100 crore, signaling its intent to tap into the investment market effectively. The inaugural tranche of ₹100 crore, which includes a green shoe option of ₹300 crore, forms the "Tranche I Issue." This offering opened to the public on Sept 1, 2023, and will remain accessible until Sept 14, 2023.
Read more here.
India seeks asset valuer for strategic divestment of IDBI Bank
The Indian government has initiated the process of appointing an asset valuer for the strategic divestment of IDBI Bank. The move is part of its ongoing efforts to optimise its stake in the financial institution. The selected asset valuer will play a crucial role in determining the fair value of IDBI Bank's assets and liabilities.
Read more here.
Post your comment
No comments to display