SBI to Raise Rs 50,000Cr Via Debt - Top Indian Market Updates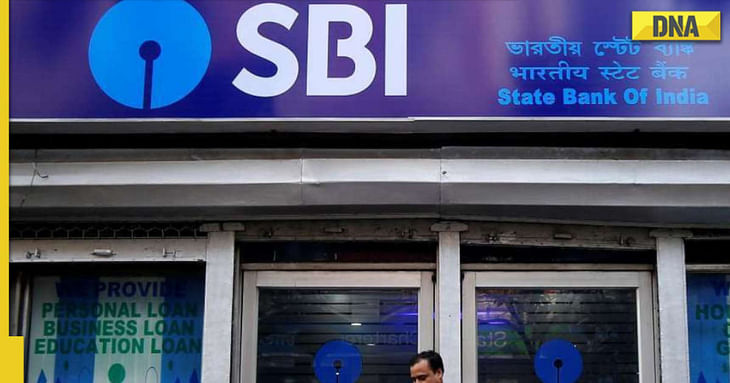 Here are some of the major updates that could move the markets on Monday:
SBI to raise Rs 50,000 crore via debt instruments in FY24
State Bank of India's (SBI) board said it plans to raise up to Rs 50,000 crore this financial year (FY24) by issuing debt instruments. The instruments could be long-term bonds, Basel-III compliant additional tier-1 bonds, or Basel-III compliant tier-2 bonds. The move is part of the bank's plans to meet the overall demand for credit.
Demand for bank loans has consistently stayed in double digits despite a 250-basis points increase in interest rates since May 2022.
Read more here.
Tata Motors partners with HSBC India for EV financing solutions
Tata Motors has partnered with HSBC India to provide loans to corporate sector employees for buying electric vehicles (EVs). The deal offers customers with a salaried account with HSBC India a bespoke loan solution to buy from Tata's EV portfolio. People who avail this loan will get a special accessory kit for the EV they purchase and other advantages like low processing fees, zero depositions, no hypothecation, and no documentation fees.
Read more here.
Allcargo Logistics closes 30% stake purchase from KWE in Gati subsidiary
Allcargo Logistics has successfully acquired a 30% stake (~1.50 lakh shares) in Gati-Kintetsu Express (GKEPL) for Rs 406.71 crore. The company's subsidiary (Gati) already held a 70% stake in GKEPL. With this acquisition, Allcargo and Gati now own 100% of GKEPL and assume complete control. The completion of this transaction aligns with the Share Purchase Agreement (SPA) signed between the parties in March 2023.
Read more here.
Indoco Remedies gets EU-GMP certification for Himachal plant
Indoco Remedies has received the EU GMP certification for its manufacturing site in Himachal Pradesh. The health authority of Germany inspected the facility for oral dosage forms from May 22-25, 2023. The certification confirms compliance with Good Manufacturing Practice requirements. This EU certification will facilitate the supply of drug products registered in Europe from this manufacturing site, enhancing Indoco Remedies' presence in the European market.
Read more here.
India's forex reserves up $5.9 billion to $595.1 billion
Reserve Bank of India (RBI) announced that India's foreign exchange reserves rose by $5.9 billion to reach $595.06 billion for the week ending June 2. This marked the largest increase in a month, breaking a two-week declining trend. India's Special Drawing Rights (SDRs) decreased by $6 million to $18.186 billion, while the reserve position with the IMF grew by $10 million to $5.123 billion.
Read more here.
Zydus starts trial to generate data on effect of Saroglitazar Mg in NAFLD patients
Zydus Lifesciences has initiated a Phase IV real-world data registry trial to evaluate the advantages of Saroglitazar Magnesium in patients with non-alcoholic fatty liver disease (NAFLD) and comorbidities. The trial aims to enroll approx 1,500 male and female NAFLD patients with comorbidities such as obesity, type 2 diabetes mellitus, dyslipidemia, or metabolic syndrome. The study will span approximately 56 weeks.
Read more here.
Greenlam Industries' subsidiary starts commercial production at Tamil Nadu plant
Greenlam Industries' subsidiary HG Industries Ltd has begun commercial production at its new plant in Tindivanam, Tamil Nadu. With an investment of Rs 125 crore, the facility is equipped to manufacture plywood and related products with an annual capacity of 18.9 million square meters. This greenfield project reinforced Greenlam's commitment to meeting the growing demand for quality wood-based materials.
Read more here.
Aether Industries signs agreement with Saudi Aramco Tech for new technology
Aether Industries Ltd has signed a license agreement with Saudi Aramco Tech for the convergence polyols technology. The company has commenced the manufacturing and commercialization of the Converge polyols technology and product series. This partnership enables Aether to leverage the expertise and technology of Saudi Aramco to produce and market innovative polyols products.
Read more here.
IndiGo offers connectivity to US via codeshare connections with Turkish Airlines
IndiGo has launched new connections via Istanbul to the United States, offering passengers connectivity to New York, Boston, Chicago and Washington via its codeshare partnership with Turkish Airlines. The expansion will come into effect on June 15, 2023. IndiGo aims to double its capacity by the end of the decade and expand its network, especially in international markets.
Read more here.
Post your comment
No comments to display