SBI to Raise Funds of Upto $2 Billion - Top Indian Market Updates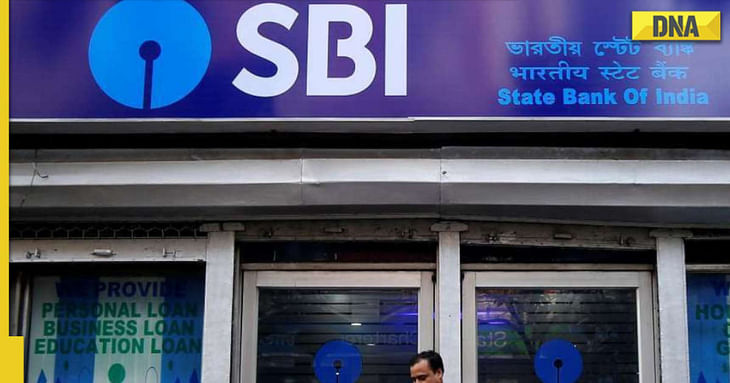 Here are some of the major updates that could move the markets tomorrow:
SBI approves fundraise of up to $2 billion for FY24
State Bank of India's (SBI) board has approved fundraising of up to $2 billion (~Rs 16,400 crore) for the financial year 2023-24. SBI plans to raise this amount through foreign currency bonds in single or multiple tranches. The bonds will be in the form of senior unsecured notes in US dollars or any other convertible currency and may be offered through a public offer and/or private placement. These perpetual bonds will have a call option after 10 years and every anniversary thereafter.
Read more here.
Tata Coffee Q4 Results: Net profit rises 20% YoY to Rs 49 crore
Tata Coffee reported a 19.6% YoY growth in consolidated net profit to Rs 48.80 crore in Q4 FY23. The company's consolidated revenue from operations also rose by 10.17% YoY to Rs 723.01 crore. The positive financial performance indicates the company's strong performance in the coffee industry and the successful execution of its business strategies.
Read more here.
HDFC Bank to continue opening branches at same speed in FY24 as last year
HDFC Bank plans to continue expanding its branch network at the same pace in the current financial year (FY24) after opening close to 1,500 branches in FY 2022-23. The bank believes that branch expansion is crucial for deposit mobilisation. It aims to maintain the momentum of adding branches as it has done over the last 15-18 months. As of March 31, 2023, HDFC Bank had 7,821 branches, up from 6,342 a year ago.
Read more here.
Reliance Capital resolution process completion deadline extended to July 16
The National Company Law Tribunal (NCLT) has extended the deadline for resolving Reliance Capital by three months to July 16, as lenders plan to hold a second round of auction on April 26 to maximize recovery from the sale of assets. Bidders including IndusInd International Holdings Ltd, Torrent Investment, and Oaktree have confirmed their participation. The second round of auctions was postponed from April 11 to April 26 to address issues raised by the bidders.
Read more here.
HDFC Bank set to meet liquidity norms post-merger
HDFC Bank is expected to comfortably meet reserve ratio requirements after its merger with parent HDFC Ltd, as it awaits a final view from the central bank on requests for forbearance. The $40 billion merger is expected to conclude by July. The bank has requested a phased approach to meet the requirements for the statutory liquidity ratio (SLR) and cash reserve ratio (CRR), which are set at 18% and 4.5%, respectively. Housing finance companies are not required to maintain CRR, but they must maintain a lower SLR than banks.
Read more here.
Tata Steel in talks to raise up to $400 million in offshore green loan
Tata Steel Ltd is reportedly in talks to raise up to $400 million in what could be its first green loan. The debt is expected to have a tenor of about five years, and the proceeds would be used for capital expenditure. The lenders involved in the talks include Bank of America Corp., HSBC Holdings Plc, JPMorgan Chase & Co., and Mitsubishi UFJ Financial Group Inc. However, no final decision has been made yet.
Read more here.
IHCL announces the signing of two new hotels in Dhaka
Indian Hotels Company (IHCL) has announced the signing of two new hotels in Dhaka, Bangladesh. The Taj and Vivanta branded hotels will be part of an integrated complex that will also include high-end retail. The mixed-use development project in Dhaka will feature a 230-room Taj hotel and a 130-room Vivanta hotel. The project is being carried out in partnership with Borak Real Estate of the Unique Group, one of the largest business conglomerates in Bangladesh.
Read more here.
ICICI Lombard Q4 Results: Net profit rises 40% YoY to Rs 437 crore
ICICI Lombard General Insurance reported 40% YoY growth in net profit of Rs 437 crore in Q4 FY23. Total income grew 13% YoY to 5,255 crores. The company's gross premiums written for the quarter under review were Rs 5,340 crore, a 7% increase YoY. Net premium written rose 1.86% YoY to Rs 4,047 crore. The company's income from investments rose 14% to Rs 616 crore. The company also declared a final dividend of Rs 5.50 per equity share.
Read more here.
Invesco exits ZEEL; sells entire stake for Rs 1,004 crore
US-based investment firm Invesco has divested its entire stake of 5.11% in Zee Entertainment Enterprises Ltd (ZEEL) for Rs 1,004 crore through an open market transaction. The shares were sold by Invesco's arm, OFI Global China Fund LLC, and were purchased by buyers, including Segantii India Mauritius, Morgan Stanley Asia Singapore Pte, and Goldman Sachs Singapore Pte ODI. The shares were sold at an average price of Rs 204.50 per share, resulting in a transaction value of Rs 1,004.34 crore.
Read more here.
Vedanta to start building semiconductor plant by Q3
Vedanta Group is expecting to start building its Rs 1.5 lakh crore semiconductor plant in the October-December quarter (Q3) of FY24. The company plans to start producing electronic chips by the first half of 2027. The Central govt will provide a 50% subsidy on the total cost of the project.
Read more here.
Post your comment
No comments to display