SBI Sees 14-15% Corporate Credit Growth in FY23 - Top Indian Market Updates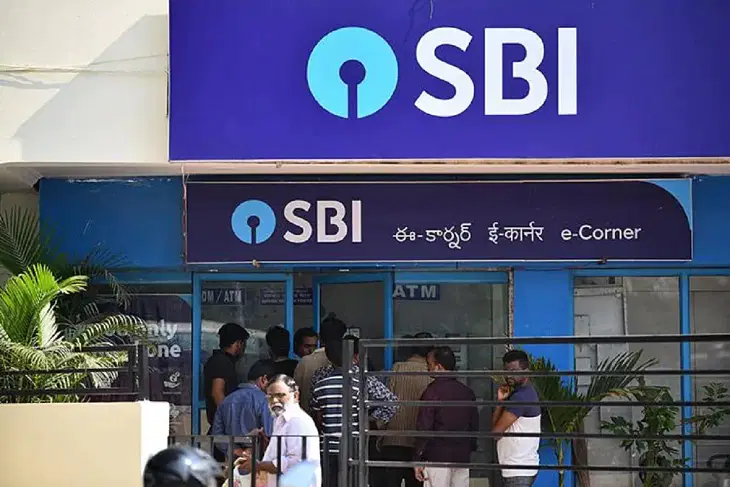 Here are some of the major updates that could move the markets tomorrow:
SBI sees 14-15% corporate credit growth in FY23
State Bank of India (SBI) expects corporate loans to grow at a pace of 14% to 15% this financial year (FY23) and 12% on average over the next two years. Demand for corporate loans is being driven by improved capacity utilisation, higher working capital, and a shift in demand from bond markets to bank loans. The bank saw a 21% increase in corporate credit in the July-September quarter (Q2).
Read more here.
Tata Power Solar, Union Bank to help MSMEs for solar project financing
Tata Power Solar Systems Ltd (TPSSL) has partnered with Union Bank of India (UBI) to help micro, small, and medium enterprises (MSMEs) switch to solar solutions. The association will be implemented under UBI's solar scheme called Union Solar, which helps MSMEs relieve the stress of higher power costs and grid exigencies. MSMEs can avail the dual services of Solar EPC by TPSSL, financed through a term loan facility by UBI.
Read more here.
RBI Governor asks Indian banks to be vigilant about evolving macroeconomic situation
Reserve Bank of India (RBI) Governor Shaktikanta Das asked the country's banks to remain watchful of the evolving macroeconomic situation (including global spillovers). He asked lenders to take mitigating measures proactively to minimise any impact on their balance sheets and contain financial stability risks.
Recession fears have spooked investors as central banks globally have been hiking interest rates to bring down soaring inflation. A deepening energy crisis in Europe and continued lockdowns in China have also added to the global economic distress.
Read more here.
Bharat Rasayan Q2 Results: Net profit falls 13% YoY to ₹23 crore
Bharat Rasayan Ltd reported a 13.37% year-on-year (YoY) decline in net profit to ₹22.93 crore in Q2 FY23. The chemical manufacturing company's revenue from operations rose 8.14% YoY to ₹291.77 crore during the same period. Total expenses stood at ₹263.88 crore in Q2, up 12% YoY.
Read more here.
ICICI Bank hikes FD interest rates by 30 basis points
ICICI Bank has hiked fixed deposit (FD) interest rates for amounts below ₹2 crore on select tenors by up to 30 basis points (bps). The new interest rates are effective from November 16, 2022. The bank will now offer interest rates between 3% and 6.60% for tenors from 7 days to 10 years for regular investors.
Read more here.
Hindustan Zinc announces interim dividend of ₹15.5 for FY23
Hindustan Zinc Ltd announced a second interim dividend of ₹15.5 per share for a face value of ₹2 per unit for the ongoing financial year (FY23). The dividend will amount to ₹6,549.2 crore. The company had declared November 24 as the record date for the interim dividend. Ex-date for the dividend will be November 23, which means that investors who wish to buy the stock for the dividend should do it before November 23.
Read more here.
Wipro to set up a European Works Council
IT major Wipro Ltd has reached an agreement with employee representatives to set up a European Works Council (EWC). The creation of an EWC follows a request by employees under a European Union (EU) directive that establishes the opportunity in companies with more than 1,000 employees across multiple European locations. The first constitutional meeting will take place in Q1 FY24.
Read more here.
Tata Motor's JLR CEO Thierry Bolloré resigns
Tata Motor-owned Jaguar Land Rover (JLR) Chief Executive Officer Thierry Bolloré tendered his resignation from the company for personal reasons. He will leave the company on December 31, 2022. Adrian Mardell will take over as interim CEO from Wednesday. He has been part of JLR for 32 years and is currently a member of its executive board.
Read more here.
SBI signs €150 million loan agreement with KfW
State Bank of India (SBI) has signed a €150 million (~₹1,240 crore) loan agreement with German development bank KfW to facilitate new and upcoming capacity in the solar sector. The long-term loan will facilitate new and upcoming capacities in the solar sector and further contribute to the country's goals announced during COP26.
Read more here.
Post your comment
No comments to display